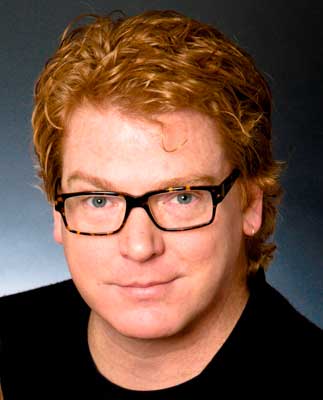 Written by Sean Pratt
Understanding the concepts of "The Gutenberg Diagram" and "Highlighting" will help you create an eye-catching resume.
The majority of actors think of the resume as simply a collection of information on their stats, work history, education and skills, etc. Now while that's factually true, it's functionally wrong. The resume is a piece of advertising that, when put together correctly, will tell the reader not only what you've done, but what your type is and where you're going with your career. And to help you when you're creating your resume it's important to understand two important ideas from the world of graphics design.
The Gutenberg Diagram
Named after the German printer who first published the Bible, this idea is founded on the fact that as we view a page of text, our eyes will naturally be pulled from the top-left to the bottom-right. The Gutenberg diagram divides the page into four quadrants: the primary area is at the top-left, the terminal area is at the bottom-right, the strong fallow area is at the top-right and the weak fallow area is at the bottom-left. Text designs that follow this diagram utilize our natural "reading gravity" and can help the viewer see the highlighted information that is deemed important.  So what does this have to do with your resume? Well, by placing chunks of information, in descending importance, at these corners you can help the casting director, etc., find the things they're looking for! Here are some examples:
First, you should place your name, contact info and stats on in the primary area…that is, the upper left corner.
Down in the bottom-right or terminal area, you could place a small icon of a microphone or DVD along with, "Ask me about my Demo Reel!"
Back up at the top-right or strong fallow area you might post a picture of you in costume from the show you're currently in or just create a little colored box that says, "I'll be playing Gus Johnson in 'The Life of Gus' at Theatre X this month.
Unfortunately, the weakest area on the page is the bottom-left portion of the corner. It's best to just list your education and skills here as that's where they're usually placed anyway and the reader will be expecting them there.
Highlighting
You can also call attention to certain elements in the body of your resume by the use of highlighting, but you must use it sparingly! Too much highlighting will reduce the overall effectiveness of the resume; as they say, if everything is made important, then nothing is important. The best rule of thumb is to use this technique on no more than 10% of your resume and make sure that there is consistency in the way certain elements are highlighted. Here are some examples:
Bold, Italics and Underlining – Best used for categories like "Theatre", "Film", etc., or short sentences like "Security Clearance" or "2007 Irene Ryan Award – Best Actress", bold and italics subtly help this information come to the fore. Underlining, on the other hand, should be used as little as possible as it makes the text harder to read; this is called "noise" in the world of graphics design.
Typeface – For short phrases or categories, using uppercase letters can make scanning the information easier. Be sure to pick a san-serif font for your resume (e.g. – Tahoma, Helvetica, and Arial) because it will be much easier to read than a serif (Times New Roman) or script font (Edwardian Script).
Inversion – Is used as a method for calling attention to a very specific piece of information. Think of using white letters on a black background, instead of the other way around. Apply it to too many items though and you'll create "noise."
Color – Once again, this technique should be used sparingly. If you're auditioning for a summer stock Shakespeare-in-the-Park Company, then highlighting all your classical theatre jobs in a red font will help this information pop off the page for the director to see.
"Advertising doesn't create a product advantage. It can only convey it." – William Bernbach
Sean Pratt, (AEA / SAG / AFTRA), has been a working actor for over 20 years. Sean was a member of the resident acting company at The Pearl Theatre, an Off-Broadway classical repertory theatre and has also performed at numerous regional theatres around the country.  Major films include – Gods and Generals, Tuck Everlasting and Iron Jawed Angels. Television work includes – The host of HGTV's, Old Homes Restored, and supporting roles on Homicide, The District and America's Most Wanted.  Audiobooks – He's narrated for 15 years and has recorded nearly 550 books in just about every genre.  He also teaches classes on and writes articles about the business of the Biz.