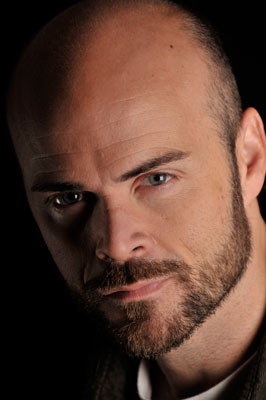 Written by Paul Kampf
As the economy continues to impact every industry, it's clear that the film and television industry is going through tremendous changes that directly impact what it now means to be an actor.
The old adage that hard work, talent and luck are the keys to an actor's success needs to be amended with the addition of 'creating his own opportunities.' As the number of roles available continues to decline, those in the hiring process (producers, directors and casting directors) are all under pressure to take fewer chances on unknown talent. Moreover, even if they'd like to do so, distribution requires a recognizable face over the best actor for the role.
There was a time when an actor with a few credits could get in on co-star television casting sessions without a tremendous amount of push. Now co-star roles are being filled with guest star-credited actors, and guest stars are being filled with what were formerly series regulars or leads. Independent film follows the same pattern of people working below their past credits or financial quotes.
So, how does an actor try to get opportunities in such a climate?
Create your own opportunities — opportunities that you believe in!
Now this seems obvious, and it's a concept that everyone talks about. However, I'm suggesting that you should be creating opportunities to express your talent, but without the sole focus on someone seeing your work and plucking you into larger system.
Just think about the number of small film projects that you've been involved with that weren't focused on the actual end result of the project as a whole. Weren't you praying for just one good minute of tape for your acting reel? It's not much different than getting into a play where everyone on stage is there solely to get an agent's attention.
Big breaks, like the lottery, can and do happen, yet the actor who finds the passion for the specific work will undoubtedly grow as an artist and find the depth of why he's chosen this profession in the first place. By working from a place of passion for a project, you'll undoubtedly find like-minded individuals who share your creative lens. You'll then find ways to do more projects – some larger, some smaller, but every project will inspire you to grow your talent.
You'll be bringing a higher level of commitment to your craft through the discoveries you make about yourself along the way. You might be plucked out of your world and placed into a big opportunity, but regardless, you'll learn more about yourself as an actor, artist, and human being by reaching for what you than waiting for someone to reach for you.
Paul is an award winning filmmaker/teacher – paulkampfstudios.com