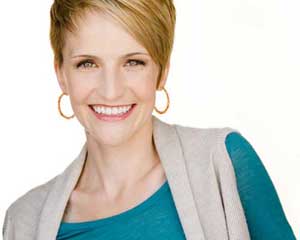 Written by Dallas Travers, CEC
You've gotten clear on precisely what you want your representation relationship to look like. You've put in the time and legwork and researched a nice list of potential agents and managers.
Did you know there's one more important step that most actors overlook when seeking new representation? That step is collecting referrals and recommendations from the people you know.
Hands down, the simplest way to get agent or manager meetings is through your relationships, but lot of actors are afraid to ask for referrals.
Maybe you don't want your friends to think you're taking advantage of them. Or maybe you just assume your friends don't know any agents or managers. Or maybe you don't know how ask without making it difficult for friends to actually refer you in the first place.
So how do you actually ask your friends for agent referrals?
Before we talk about what you should do, let's take a moment to look at a couple common mistakes actors make when requesting referrals.
Mistake #1: "Can you refer me to any managers?" 
This question is too broad and overwhelming, and you may get suggestions that just aren't a good fit for you.
Mistake #2: "Can you refer me to YOUR agent?"
You want to make it really easy for your friends to help you, and this request puts a lot of pressure on them.
Instead, try this quick tip to help you ask for referrals in an open, pressure-free way. After you have your target list of potential agents or managers together, email it out to your friends, industry connections, and collaborators to get their feedback.
Here's what you'll say:
I'm embarking on a new agent search and because I trust you, I'd love your insight. I've listed potential agents below. Before I reach out, I've got two quick questions for you.
1. What, if any insight do you have about anyone on my target list?
2. Can you think of any agent I should add to this list?
If you don't have any insight, no sweat! Just let me know either way, so I can begin my agent-hunt by [set a deadline at least a week ahead from when you're e-mailing them to give them time to respond].
Now you've made it easy for them, people will naturally volunteer to refer you rather than feel pressured to do so. Plus, you won't miss anyone with valuable insight about your list that may feel unable to "refer".
Respected as one of the entertainment industry's leading experts, Dallas Travers teaches actors the career and life skills often left out of traditional training programs. Her groundbreaking book, The Tao of Show Business, has won over five awards including first prizes at The Hollywood Book Festival and the London Festival along with the National Indie Excellence Award. She has helped thousands of actors to increase their auditions, produce their own projects, secure representation and book roles in film and television.
If you're ready to jump-start your acting career, get your FREE Thriving Artist Starter kit now at http://www.dallastravers.com