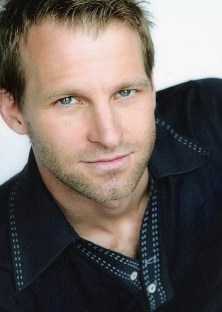 This is a guest post by Anthony Meindl
"Me No Feel. Me No Feel. Me No Feel."
The internal dialog of an emotional zombie.
As actors, the conduit through which we tell stories and express is through feeling.
But it's often hard to access deep feeling when our lives become a defensive gesture in order to survive. We develop a thick armor around us as a means of self-preservation.
I get it. If you've been made fun of for being who you are, you become less secure in wanting to share who you are with people. If you've been dumped when your heart seems the most open, you become less willing to want to open your heart to someone again.
We start to move in the direction of safety, comfortableness, emotional stasis. We avoid anything that makes us step into something emotionally scary, or could leave us feeling vulnerable or exposed.
But in the avoidance of certain kinds of feeling that scare us or we're unsure what to do with, or which might be painful – we end up anesthetizing ourselves.
"Doctor! Doctor! Call 911. Stat. I can't feel a pulse!"
We become emotional zombies in our own lives. And I'm not talking about the cool ones on THE WALKING DEAD.
We numb ourselves. We emotionally go comatose.
The science of feeling is to understand that no feeling exists outside of the whole. In other words, in order to feel anything – including bliss and ecstasy and really feeling alive – you have to allow yourself to feel all feeling — including the stuff you don't like.
They are all parts of the same whole. To disallow one thing is to cut yourself off from something else.
So this week, stop running away from the thing you dread and just feel it instead. You'll see that by allowing yourself to actually feel – even if that feeling sucks – you'll be more alive, more present, more available than you've possibly been in a long time. And you'll actually see that the thing you were so scared of feeling is – really – not that big a deal.
It's ok to feel. It's who we are. We're feeling beings.
Stop thinking your way through life and start feeling your way through it instead.
Anthony Meindl is an award-winning writer, producer, director and actor whose first feature screenplay, THE WONDER GIRLS, was the Grand Prize Winning Feature Screenplay in the Slamdance Film Festival Screenplay Competition in 2007. Prior to this accomplishment, Meindl was responsible for the production of an array of award-winning projects. His background in acting, training, and performance has afforded him the opportunity to create what has become a thriving artist community in Los Angeles.