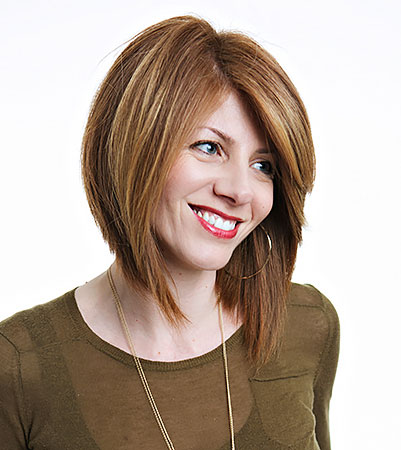 Written by Vanie Poyey
I recently had the unfortunate luck of shooting with a client who should have hired another photographer.  I'll explain in a moment, but first, here's what I've learned over the years as both a consumer and a business owner.  When you hire someone to do something for you — an artist, a skilled worker, or anyone for that matter — what they do is what you get.  Let me elaborate.
I used to have a hair stylist who used a technique called wet point cutting.  After he moved away I looked high and low for someone who used the same technique because I loved the result so much.  I met many stylists I liked, but each of them used a different technique to cut hair.  And every time I would ask them to cut my hair using the wet point cutting technique, I wasn't happy with the result because wet-point cutting was not their specialty.   On the next visit, if I let them cut my hair using their own technique, I was happy even though it was different than what I was accustomed to.  I'm now older and wiser.  I realize that if a hairdresser doesn't cut hair using the technique I like, she won't match exactly the cuts of my previous hairdresser, but she is going to be great at how she cuts hair.
If you're looking for a photographer and find one you like, before you book with that photographer, make sure their shooting style is truly what you're after.  For example, if you like the work of my friend Dana Patrick because of her exceptional ability to bring out the beauty in everyone, don't ask Dana to give you quirky images because you liked that style when you last shot with me.  What she does is what you get.  Conversely, if you like my work because everyone in my portfolio looks animated, don't expect me to make you look like a supermodel because you liked that style when you last shot with Dana.  What I do is what you get.
If you're looking for a specific style from your next headshot session, take a moment to revisit the photographer's work and see if you have realistic expectations from that photographer.  Is their style exactly what you're looking for or are you choosing them based on price but hoping for results outside of their specialty?  Hopefully, this article will help you choose who you hire wisely!
Voted one of La's favorite headshot photographers by Backstage Readers' 3 years in a row, "One of Hollywood's Best" as mentioned on the Ricki Lake Show and featured on the "Tia and Tamara" show, Vanie Poyey delivers headshots with personality for actors that don't like to pose.