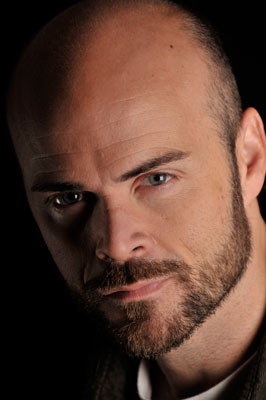 Written by Paul Kampf
Those two simple words often create high levels of stress when we begin the process of building a character's life. There are so many ways we can try and flesh out the three-dimensional life of a character, based on the clues of the script.
Of course there is the character's socio-economic background, religious beliefs, education, parental unit, placement within siblings, and on and on. Then when you look at the script's time period, you've got to examine all the seminal world events at that time, those that could influence the character and those that could not. This is a tremendous amount of work that can and should be done.
Yet, the hardest part of this process for most actors is finding the most effective and playable choices that have value to your character in the current circumstances of the script. This is the paralyzing juncture that forces many actors away from their organic instincts and into their head. Although you might have done diligent back-story preparation, you honestly feel more like a dramaturge than a living character
Then what do I do with all that work?
Every script is a heightened, myopic piece of a character's life; therefore you must immediately start identifying your character's patterns of behavior, action and reaction to the current circumstances and relationships within the script's parameters. You must focus on the events that have direct value to your character's life now. Then, you must find playable choices that have an emotional value in the present. Notice that I didn't say 'make playable choices.' Making choices is the direct connection to our brain's desire to control a moment, finding choices is what comes from improvising past events until you feel a connection to something specific in the back-story.
We often fall into the trap of a therapist's approach to understand why our character is the way he or she is now. However, our job as the actor isn't to cure our character, it is to find specific, unique choices that bring to life our character's actions, emotions and thoughts in the current circumstances through the process of doing. You then can actively build a powerful emotional bridge from yourself to the character.
Too frequently I've seen actors put countless hours into creating extensive back-stories, leading that actor to justify, in persuasive detail, why his character does or feels a certain way in every moment in a script. But that same actor brings very little life truth to the moments of playing that role. It is as if the back-story work was used to find safe emotional choices, rather than finding uncomfortable, real choices that heighten the stakes of the present circumstances.
Do we throw away back-story?
No. Never. But we must, with surgical precision, learn to identify the bridges from ourselves to the character; through the specifics of a back-story we've found. Equally importantly, the actor must only hold onto the back-story events that have a visceral impact on the actor playing the role.
As you go through all the events, people and circumstances of your character's past, get used to grabbing the specifics that you feel and let go of the events that you think will help. Unless the event, augmented by your imagination, has real emotional value now, you will play the idea of an emotion, which is the byproduct of safe choices. It is safe to say that 'safe' choices lead to a good read of the character, but little opportunity for your version to be dynamic and unforgettable.
Paul is an award winning filmmaker/teacher – paulkampfstudios.com