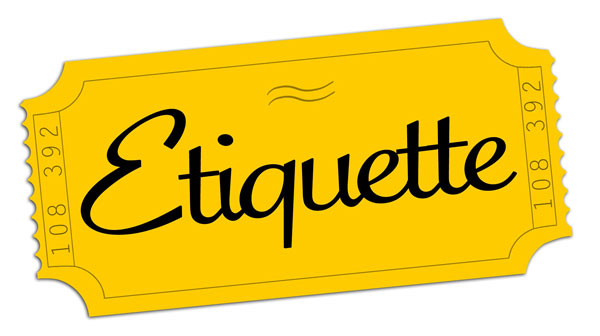 Having been to quite a few auditions & listened to a lot of Casting Directors, I thought it might be useful to write down some of the rules of etiquette when it comes to auditions.
So, you've seen a role you'd love to apply for; this might be anywhere from Spotlight to a friend posting on social media. What do you do – dive in straight away and apply for every role on offer? No! There's an etiquette when it comes to applying for and auditioning for roles and this etiquette applies, regardless of who the Casting Director is and how much it is (or isn't) paying. Etiquette is all about being professional and projecting you in the best way.
Do…
Your due diligence – doing your research will pay in the long run; you will know about the project, the Casting Director and the production company before you get to the audition and you can use this information in your application. It shows you care about the project and the CD too.
Don't…
Go blindly into every role – there are lots of fake auditions out there and it could cost you dearly. Also you won't suit every role – learn your casting type.
Do…
Read what the CD wants – they might want a cover letter, CV & headshot but they might just as easily just want a link to your Instagram profile (yes I've applied for roles like that).
Don't…
Send a blanket cover letter – make them personal to the role and project.
Be negative about the project or genre; if it's not be your thing then ask yourself why you are applying for the role in the first place.
So, you've got the audition – fantastic! You have been a fantastic opportunity and probably beaten hundreds of other actors/actresses. That is a great achievement already! What now?
Do…
Send a quick email thanking the Casting Director & confirming your attendance. This is a great start; you are saying you will be attending and thanking them for the opportunity too.
Don't…
Ring the Casting Director to ask who else is auditioning. They won't thank you and it's none of your business.
Other actors are not your competition – you are all unique and you are all bringing your own style to the audition. You never know, you might end up working them on this or a future project.
Do…
Learn your lines (if you have time).
Learn your character – this is probably more important than being off book.
Don't…
Turn up unprepared.
Do…
Arrive about 20 minutes before your audition slot. Arriving at the specified time is arriving late. You need time to prep and get into character. Always allow time for delays too. Better to arrive an hour early (you can always go grab a coffee somewhere) than 5 mins late.
Don't…
Turn up late, complaining to the CD what a terrible journey you've had – they don't want to know. Always be positive.
Not turn up at all without letting the Casting Director know as soon as possible.
Do…
Say a quick hello to other actors/actresses – it's good to build a bit of a relationship with them. You might have to do a scene with them.
Don't…
Waste your time chatting all the time – use the time to do your prep. It's not rude to ignore everyone else.
Do…
Have something prepped when they ask you what you've been doing.
Don't…
Say "Oh nothing much" or "I dunno". This is where researching your CD can help – some want to know what you've been working on and others want to know what you've been up to in your personal life – have something interesting to tell them either way.
At the end of the audition…
Do…
If given the opportunity – ask a question about the project i.e. what was the inspiration behind the project. Again this shows you are genuinely interested.
Thank everyone on the audition panel.
Don't…
Ask the CD if you have the role. They might tell you when they'll be in touch but they might not either. A polite thank you and bye is enough.
So you go back home what now?
Do…
Congratulate yourself on getting the audition – that's a massive achievement.
Move onto the next audition, role, application, anything other than the audition you've just done.
Don't…
Beat yourself up about what you could have done differently. What's done is done and no amount of worrying or "what if's" can change the past. If you know you could have done things differently, then remember it for next time.
Stress about the audition.
Message the CD asking when you'll hear back or if you have the role. It's not polite or professional. If you get the role they will be in touch.
Do…
Send the CD a Thank You postcard / post on social media; most are on Twitter.
Don't…
Post any details about the script or role on social media – you might not have signed an NDA (Non-Disclosure Agreement) but don't talk about a project until you have permission from the CD / Production Team. It could lose you the role.

You got the role – Congratulations! Best get working on your character & learning your lines.
You didn't get the role…
Yes this can be so disappointing but chances are it's absolutely nothing to do with what you did or didn't do in the audition. It's more likely that it's something completely out of your control. This is not a rejection & you have not failed but that's another post altogether.
Remember: every no is just one step closer to a yes and it's all about the numbers. The more roles you apply for, the more auditions you get, the more roles you get. That means you are going to have a lot of no's before you get a yes – so looking at them positively will definitely help you cope with them.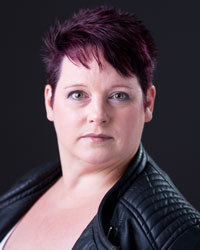 Sharon Spink is a Leeds based, Spotlight registered actress. Her credits include Shadows, Who'd Remember Me Anyway, Library of Nightmares Ep 4, Remember Remember – Guy Fawkes Vampire Hunter, The Night Monica Came Back & Swords of Scavelia.
Sharon has been training with Northern Star Acting Academy since October 2015 where she has been awarded her Intermediate Certification in Acting for Film and Television & in 2016 she was awarded their Actor of The Year.