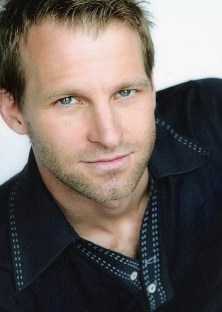 This is a guest post by Anthony Meindl

What is the manifesto of your life?
What are you saying with your life?
If you had to leave tomorrow; what are you leaving behind?
Start paying attention to the narrative you are weaving through your words, actions and thoughts.
If you don't like your story; start telling a new one.
If you don't like this chapter; write a new one.
If you don't like where you are; change who you are.
You get what you give.
If you don't feel like you're getting enough love; give more love.
If it's easy to complain; try complimenting.
If it's safe to be cynical; try being hopeful.
If you think it's cool to be "too cool for school"; it's not.
Open the doors containing your latent brilliance and genius. They are meant to be opened. They aren't meant to be shut and ignored.
Anthony Meindl is an award-winning writer, producer, director and actor whose first feature screenplay, THE WONDER GIRLS, was the Grand Prize Winning Feature Screenplay in the Slamdance Film Festival Screenplay Competition in 2007. Prior to this accomplishment, Meindl was responsible for the production of an array of award-winning projects. His background in acting, training, and performance has afforded him the opportunity to create what has become a thriving artist community in Los Angeles.