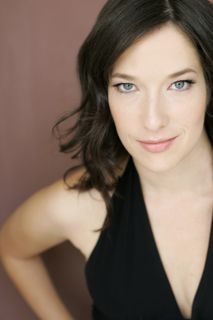 by Emily Grace
Let's face it.  Postcard marketing sucks.  You may not want to hear it, but deep down you know its true.
You slap a stamp on your postcard, shuffle your manicured feet to the nearest mailbox, plant a good luck kiss on your 4×6, dump that puppy in the mail, cross your fingers and hope to the universe that your one little postcard is gonna OPEN DOORS!
You and every other actor from here to tim-buk-tukus (intentional typo, tyvm).
And that, my actor friend, is exactly why postcards suck – and suck it hard.
When it comes to postcard marketing – everybody's doing it.
You're stuck building relationships (if you can call them that) one person at a time. There's only so far you can go with a limited-reach-strategy like that.
Besides, how is your little postcard – while it may be visually pleasing, filled with witticisms, laser-focused castability phrases describing your undeniable awesomeness, and possibly include a super hottie hot photo of you – how is your postcard supposed to stand out?
It can't.  It doesn't.  It never will.
There are just too many postcards in the pile.  Maybe your cleverness and design-savvy will earn your little mailer a cursory glance on the way to the trashcan.
Maybe your crafty strategy of sticking that baby in a pretty envelope with fancy handwriting will trick the receiver into opening it.
Good job.  One person looked at your postcard.
Now what?
There come's a point in your acting career when it's time to step it up a level (or 10).  To build some heat.  To stand out from the crowd.
And sending another postcards just isn't gonna cut the mustard.
(Since mustard is technically a paste, I don't think it can actually be "cut"… so the more accurate descriptive phrase would be "it isn't gonna spread the mustard"…but I digress).
Back to the business of making YOU stand out.
As a talented, productive, marketing-savvy actor, you may just be wondering "WTF am I supposed to do?" right about now.
No need for the profanity, my friend (ok ok, I put those words in your mouth).
Now just imagine I'm giving a sly side-to-side glance to ensure we don't have any eavesdroppers. I look back at you, a slight nod of the head, and we both lean in, conspiratorially.   
Psst…You ready for this?
Because I'm about to peel back my proverbial drug-dealer-trench to give you a hit of the most powerful marketing tool no one ever tells actors about.
Put this in your marketing pipe and smoke it (I blame Breaking Bad for the last 2 paragraphs):
Speak In a Language the Entertainment Industry Understands
If you want to make your acting career stand out, it's time to learn the language of the entertainment industry.  
What is it?
It is media coverage.
Yup, that's right.  The most powerful tool available to you as an actor (that most people never even realize is there) is to land yourself some media coverage.
You don't need to hire a pricey publicist or be an A-list celebrity to get it.  
In fact, landing your own media coverage is a lot easier than you might think.  It can literally be as simple as sending a well-crafted email.
In today's world, there are hundreds of thousands (if not millions) of media outlets.  Every single one of these outlets is actively looking for new content to publish each day.
Why not include a story about YOU?
Why is media coverage so powerful?
Media coverage is where the entertainment industry sees bank. Dollah bills.  Green.  MONEY.
When a new film or tv show is coming out what do the producers of that project always do?
They get as much media coverage as they possibly can.
Media coverage does all of the following:
Builds a buzz
Creates curiosity
Generates excitement
Gets people talking (the BEST marketing on the planet)
The more press, the more buzz, the more tickets sold, the more money is made.  The industry values media coverage.  It's how they do business.  
By speaking the same language as the entertainment industry, you become a valuable asset to the people who can hire you.
When you land your own coverage you:
Gain credibility
Generate excitement
Up your visibility
Get people talking about you
Create curiosity
Media coverage can plant you in front of thousands, hundreds of thousand or even millions of people all at once.  That trumps the "one-relationship-at-a-time" strategy of postcard marketing.  

The Art of Landing Media Coverage
You could cross your fingers and hope you book a role in a project that gets media coverage.  Then pray that the reviewer or reporter is not only a fan of your performance, but goes as far as to mention it in their piece.
You could.
Or you can master the art of media coverage and land it for yourself.  
Let's talk about the most important principles you must master to get the industry buzzing about you:
Have a good story
Your story must be "good" in the eyes of a journalist, editor or reporter.  Look for the following elements:
Specific newsworthy angle
Human element – people emotionally connect to stories, not facts
Relevant to the audience of the publication
Non-Newsworthy Example:  Actress creates new webseries
Newsworthy Example:  Actress overcomes the no-budget hurdle to create first-ever 100% crowd-funded webseries
See the difference?  
The first example is simply a fact.  
The second example is a story of overcoming an obstacle with a newsworthy twist.  The obstacle being the "no money" conundrum ALL content creators face (from high level producers to the first time video creator), and the newsworthy twist being the very new business model of crowd funding.  The human element is of course the struggle and ultimate reward of finding a solution.
Here's the next step in learning the art of landing media coverage:
Do Your Research
Find news outlets that are appropriate for your story
KNOW who you are pitching (editor, a reporter, or a journalist)
Understand the kind of stories they specifically cover
WHO is the publication's audience?
What does that audience value? What are their interests?
If you want your story to get picked up you must pitch a relevant story to the appropriate person.  You wouldn't expect to land a feature film from submitting to a Shakespeare play, would you?  Media coverage is the same.  Backstage West focuses on very different types of stories than The Hollywood Reporter even though they are both considered industry trade papers.
It's your job to investigate which publications are right for your story.
Action Step: Create a database to track your news outlet research.  Include the website, contact person, email address, a link to the writer's past articles, their twitter account, and track your outreach date and pitch you sent.

Make a GREAT pitch
You have a great story, you've done your research, you've got the right person and your story appeals to the audience of the publication.
Now it's time to make your pitch stand out.
Here's how:
Keep it short
Be direct
Show them WHY your story is valuable to their audience
When it comes to media coverage, your job is to provide value, to help the editor or writer tell a great story.  Approach your pitch from the point of view of what YOU can do for them (not what they can do for you).
What you can do for them is provide a great, newsworthy story that appeals to, entertains or educates their readers.
Action Steps: Draft at least 5 different email subjects for your pitch.  Which one entices you?  Makes you curious?  Which one would you open if it landed in your inbox?  
Draft a short email pitch and read it out loud.  Does it make sense?  Are you engaged and interest, or is your writing a snooze fest?  
Do your writing a favor and check out this resource from copywriter Laura Belgray:  http://talkingshrimp.com/
Download her FREE "5 Secrets to Writing Non Sucky Copy for ANY Medium"
This is a great guide to refer to when writing your email subjects and email pitch.
When you email out your pitches, be sure to track them in your database.

Once Your Media Coverage Gets Picked Up
Tell the world!  Don't be shy.  Once you've got that credibility and visibility it's time to let the people who can hire you know about it.
Share on social media
Email your friends
Let your industry fans know about it
Ask people to SHARE your stuff (don't be shy)
Print hard copies of your press and mail it out
Create pdfs of your press and email them out
Include links to your press and post them everywhere
Spreading the word gets that snowball effect rolling.  In many cases, that first published piece is what leads to other news outlets (and industry professionals) approaching YOU.
If you are an experienced actor who feels stuck at your current level, media coverage just might be the boost you need to kick it up a notch (or 10).  If your story is newsworthy, you do the research and your pitch is high quality, be bold! Put yourself out there.  It pays off.
Emily Grace helps actors get in the driver's seat of their career with marketing plans that get results.  She is an award-winning actress, a writer and producer.  Want to hear more from Emily?  Grab here FREE, "How to Market Yourself When You Have Nothing To Say" at www.emilygrace.tv