Joseph Gordon-Levitt on 'HITRECORD' and Making the Successful Transition from Child Star to Adult Star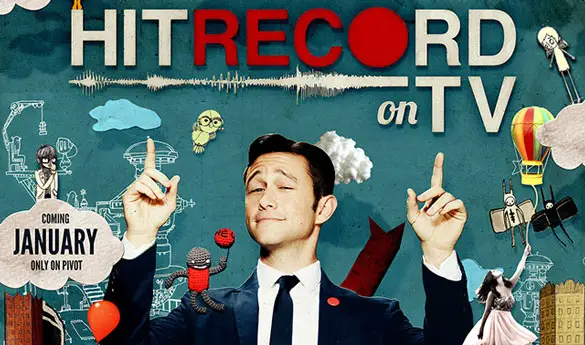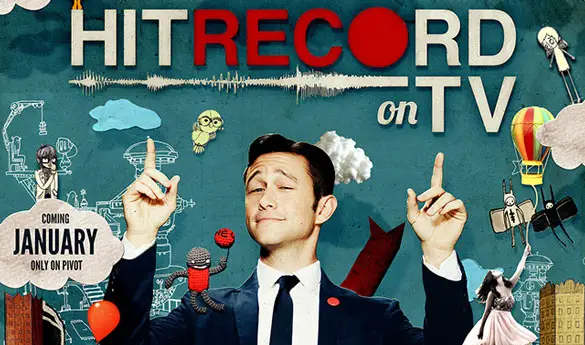 HITRECORD on TV might have just premiered, but Joseph Gordon-Levitt's variety show has not only been viewed online half a million times online but is also something that has existed for quite some time even before that. In fact, HITRECORD was a project that Gordon-Levitt would work on in between his acting projects (and now his writing and directing projects) when he wasn't as in demand as he is now. He spoke about where the HITRECORD name came from and how he became one of the few child stars who remained grounded with The Wrap.
The name itself served as Gordon-Levitt's sort-of mantra to himself "HITRECORD started – before it was a television show, or a production company or a website even, it was just something I would say to myself. A little kind of word of encouragement. Because I was in my early 20s, I'd been an actor my whole life, and I quit for a while, and then when I wanted to start back up, I couldn't get a job. I realized at that time I had to take responsibility for my own creativity. I couldn't just wait around for someone to allow me to make things. I love it too much. The record button, the red circle, became a symbol of that for me. And so this has been coming since then and it's an enormous wish fulfillment to have it now be this grand-scale television show and have the world watching it."
As for how Gordon-Levitt managed to have a successful, controversy-free acting career as an adult after starting his career as a child star (unlike, say, Shia LaBeouf), he explains, "I would credit my parents, my brother, my family, my close friends. A lot of cool people around me with good priorities. I've always just really loved acting and movies and stories and there's lots of other, as you say, trouble that can come along with show business. Those things can be seductive. But I've just never had that much interest in."
http://www.dailyactor.com/wp-content/uploads/2016/02/david-harewood-supergirl.jpg
David Harewood on 'Supergirl' and How He Was "Struggling to Get a Handle" on His Character
Harewood reveals how he relates to the character and how he eventually got comfortable playing him.
http://www.dailyactor.com/actors-on-acting/david-harewood-supergirlstruggling-to-get-a-handle-on-his-character/
http://www.dailyactor.com/wp-content/uploads/2016/01/Jeff-Daniels.jpg
Jeff Daniels Remembers a Terrible Audition for a Diane Keaton Movie
One actor that knows the ups and downs of the audition process is Jeff Daniels.
http://www.dailyactor.com/actors-on-acting/jeff-daniels-terrible-audition-diane-keaton-movie/
http://www.dailyactor.com/wp-content/uploads/2016/02/Jennifer-Jason-Leigh-The-Hateful-Eight.jpg
Jennifer Jason Leigh on Her First-Ever Oscar Nomination: "It's kind of phenomenal"
"He knew that I could, in his words, 'act the … out of it' and I'm not afraid to take a risk in terms of acting" Jennifer Jason Leigh on Quentin Tarantino
http://www.dailyactor.com/actors-on-acting/jennifer-jason-leigh-oscar-nomination/
http://www.dailyactor.com/wp-content/uploads/2016/02/Forest-Whitaker-Hughie-Broadway.jpg
Forest Whitaker on Making His Broadway Debut in 'Hughie': "His rhythms are starting to invade inside of me"
"I want to get better as an actor, to keep trying to work harder, trying to discover something different" - Forest Whitaker
http://www.dailyactor.com/actors-on-acting/forest-whitaker-broadway-debut-hughie/
http://www.dailyactor.com/wp-content/uploads/2016/02/alicia-Vikander-Ex-machina.jpg
Alicia Vikander on the Her First Trip to L.A. and the Acting Tip 'Ex-Machina' Director Alex Garland Gave Her
"You [get immersed in] a film and of course you think that that is it. And then you go away and you read a new script and you have a new crush" - Alicia Vikander
http://www.dailyactor.com/actors-on-acting/alicia-vikanderacting-tip-ex-machina-director-alex-garland-gave-her/