Joseph Gordon-Levitt on 'HITRECORD' and Making the Successful Transition from Child Star to Adult Star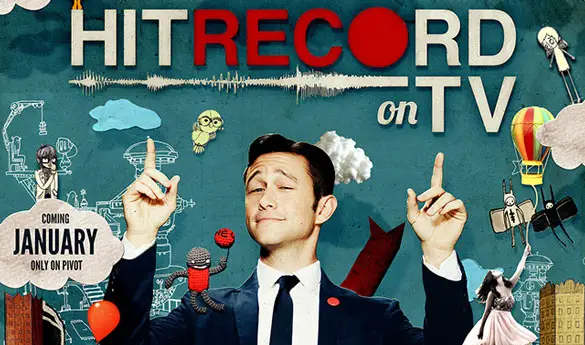 HITRECORD on TV might have just premiered, but Joseph Gordon-Levitt's variety show has not only been viewed online half a million times online but is also something that has existed for quite some time even before that. In fact, HITRECORD was a project that Gordon-Levitt would work on in between his acting projects (and now his writing and directing projects) when he wasn't as in demand as he is now. He spoke about where the HITRECORD name came from and how he became one of the few child stars who remained grounded with The Wrap.
The name itself served as Gordon-Levitt's sort-of mantra to himself "HITRECORD started – before it was a television show, or a production company or a website even, it was just something I would say to myself. A little kind of word of encouragement. Because I was in my early 20s, I'd been an actor my whole life, and I quit for a while, and then when I wanted to start back up, I couldn't get a job. I realized at that time I had to take responsibility for my own creativity. I couldn't just wait around for someone to allow me to make things. I love it too much. The record button, the red circle, became a symbol of that for me. And so this has been coming since then and it's an enormous wish fulfillment to have it now be this grand-scale television show and have the world watching it."
As for how Gordon-Levitt managed to have a successful, controversy-free acting career as an adult after starting his career as a child star (unlike, say, Shia LaBeouf), he explains, "I would credit my parents, my brother, my family, my close friends. A lot of cool people around me with good priorities. I've always just really loved acting and movies and stories and there's lots of other, as you say, trouble that can come along with show business. Those things can be seductive. But I've just never had that much interest in."
http://www.dailyactor.com/wp-content/uploads/2016/06/jeff-bridges-hell-or-high-water.jpg
Jeff Bridges on Creating a Character, 'Hell or High Water' and Playing The Dude
"I use elements of myself—I see my parallels with a character—and find similar things in my own personality." - Jeff Bridges on Creating a Character
http://www.dailyactor.com/actors-on-acting/jeff-bridges-creating-a-character/
http://www.dailyactor.com/wp-content/uploads/2016/07/benjamin-bratt-actor.jpg
Benjamin Bratt: "For as limiting as the opportunities are for actors and actresses of color I've been very blessed"
"...it's dangerous to keep going down the same artistic path." - Benjamin Bratt
http://www.dailyactor.com/actors-on-acting/benjamin-bratt-ive-been-very-blessed/
http://www.dailyactor.com/wp-content/uploads/2016/07/watch-keegan-michael-key-explain.jpg
Watch: Keegan-Michael Key Explains Why "Improv actors are at war together"
Check out Key's points on why it's so important for improv actors to have each others' backs in the clip above.
http://www.dailyactor.com/actors-on-acting/keegan-michael-key-improv-actors-at-war-together/
http://www.dailyactor.com/wp-content/uploads/2016/07/norman-reedus-actor.jpg
Norman Reedus on Acting: "If it's something you really want, you have to roll with the rejection"
Norman Reedus is a fan-favorite star on The Walking Dead and was in the cult favorite film The Boondock Saints. However, in the dozen years between those two gigs Reedus had experienced ups and downs in his career and in many cases he was cast in very small roles in big movies or lead roles […]
http://www.dailyactor.com/actors-on-acting/norman-reedus-acting-rejection/
http://www.dailyactor.com/wp-content/uploads/2016/07/frank-grillo.jpg
Frank Grillo on Being Typecast: "I welcome it"
"I hear actors pooh-pooh the idea... people might see them as a certain thing. I welcome it" - Frank Grillo on Typecasting
http://www.dailyactor.com/actors-on-acting/frank-grillo-on-typecasting/