'Girls' star Adam Driver Thinks His Stint in the Military "was the best training to be an actor"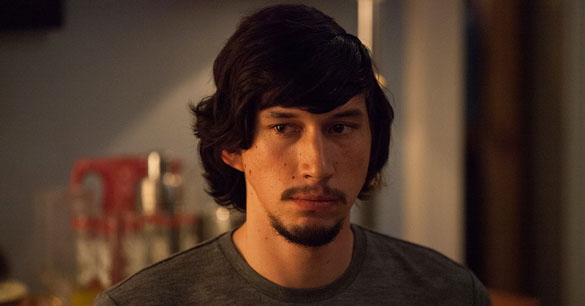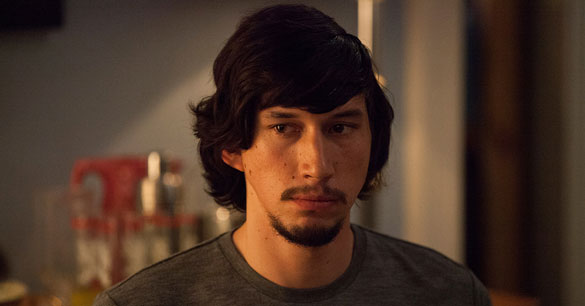 Adam Driver continues to make a splash on Girls with his character Adam Sackler, the moody artist whom he describes as "part-poet, part-rhinoceros and part-Neanderthal." It's the "part-Neanderthal" that gets his character in trouble from time to time, but Driver doesn't worry about that.
He said, "There's such an emphasis on having a character be likable. I don't think it would be helpful if I worried about that. I mean, not everyone's likable."
The actor didn't always have such success though. After giving up on living out his dreams in a short-lived acting attempt in Los Angeles, he enlisted in the U.S. Marine Corps in 2001. He trained as a rifleman, which seems like an odd career choice after his creative endeavors.
"I always think that," he laughed. "Even now as an actor. There were definitely dark nights when you're like, maybe joining the military wasn't such a good idea. But, in a way, it was the best training to be an actor. The things I took from them, the training, the camaraderie, the people I served with. That's some of the best acting training you could possibly be exposed to. You're working as a team and it's not about you. You're knowing your role and you're taking direction. You're immediately intimate with people in a weird way. You establish trust with people who are your own age who are experiencing these larger-than-life circumstances."
His military career didn't last long though. He injured himself in a biking accident before deploying to Iraq. Despite the setback, the 30-year-old actor knew was he was going to do next.
"It was very clear to me I wanted to be an actor when I got out into civilian life," he shared.
His second chance at an acting career changed his life. Given his stature and unusual looks, Driver is easy to spot in a crowd.
"I stand out anyway because I'm very tall and look kind of strange," he said. "I did the first season of Girls, Lincoln and Inside Llewyn Davis all around the same time but when Girls came out it happened immediately. Suddenly people notice you, especially in New York. I'm still trying to adjust to it."
Via The Guardian
http://www.dailyactor.com/wp-content/uploads/2016/02/alicia-Vikander-Ex-machina.jpg
Alicia Vikander on the Her First Trip to L.A. and the Acting Tip 'Ex-Machina' Director Alex Garland Gave Her
"You [get immersed in] a film and of course you think that that is it. And then you go away and you read a new script and you have a new crush" - Alicia Vikander
http://www.dailyactor.com/actors-on-acting/alicia-vikanderacting-tip-ex-machina-director-alex-garland-gave-her/
http://www.dailyactor.com/wp-content/uploads/2016/02/Channing-Tatum-Hail-Caesar.jpg
Channing Tatum Talks 'Hail, Caesar!': "I've been beating on the Coens' door for years, man"
"It's the most I've ever prepped for a six-minute section in a movie." - Channing Tatum
http://www.dailyactor.com/actors-on-acting/channing-tatum-hail-caesar-tap-dancing/
http://www.dailyactor.com/wp-content/uploads/2016/01/Isidora-Goreshter-Shameless-audition.jpg
Isidora Goreshter Remembers Her Audition for 'Shameless'
Goreshter recently recalled that her audition for the 'Shameless' was by far her worst ever.
http://www.dailyactor.com/actors-on-acting/isidora-goreshter-audition-for-shameless/
http://www.dailyactor.com/wp-content/uploads/2016/01/Sutton-Foster-Younger.jpg
Sutton Foster: "Sometimes I won't even find a character until I put on the costume"
"I never had grand aspirations to be a movie star, to be famous or to be on TV. The theater was what I wanted." - Sutton Foster
http://www.dailyactor.com/actors-on-acting/sutton-foster-younger-character-costume/
http://www.dailyactor.com/wp-content/uploads/2016/01/Paul-Giamatti-Billions.jpg
Paul Giamatti on Building His Career: "I was always willing to just go, 'OK, sure, I'll do that'"
"I've done everything an actor can do except porn and performing in an amusement park" - Paul Giamatti
http://www.dailyactor.com/actors-on-acting/paul-giamatti-billions-building-an-acting-career/