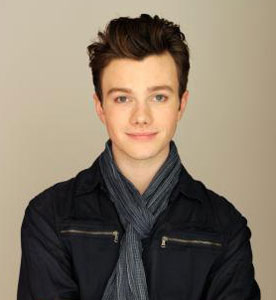 Actor Chris Colfer is famous for playing openly gay high school student, Kurt Hummel, on FOX's Glee.  But it turns out the 21-year-old is not just good at belting out show tunes.  Colfer's new film, Struck by Lightning, just premiered at the Tribeca Film Festival.  He not only stars in the movie, but he also wrote the script about a teenager who starts a literary magazine to impress Northwestern University, and then blackmails his classmates in order to get submissions.
In an interview with NPR, Colfer admitted that he does share some similarities with his character.  He said, "When I was in high school, we had this thing called the senior project where one senior was selected every year to have their own show…All the seniors before me always just did an SNL-like format with a bunch of skits and gags and songs, and I was the only student that ever was like, 'Nope, I'm going to write a show, and we're going to do a full production.'" Read more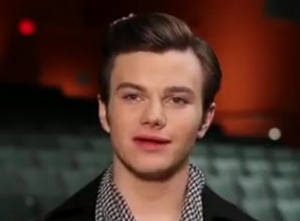 This week, Glee actor Chris Colfer sat with Time Magazine to talk about the nation-wide bullying issue, and how his character is an inspiration to teens across the nation.  Chris told Time: "Its very strange to see how a television show about a bunch of singing and dancing kids, can have such an impact on everyone's lives."  The topic was brought to light because he had mentioned it briefly during his Golden Globe acceptance speech for Best Supporting Actor earlier this year.
During the interview, he also states that "I've tried being other people, but being myself just suits me best."
Colfer, has definitely made his way into the hearts of America.  The 20 year old actor was just placed into Time Magazine's 100 Most Influential People List.  Here he joins the ranks of Hilary Clinton, Oprah Winfrey and Barack Obama.
When he's not singing and dancing on the hit show, he is writing.  Colfer just inked a deal with the Disney Channel for a new pilot he's writing titled "The Little Leftover Witch."  The story is based on a hit children's book about Felina, a witch who is taken in by the Doon family after her broomstick gets busted.