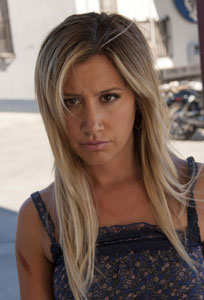 Ashley Tisdale recently had a 2-episode arc on FX's Sons of Anarchy as Emma Jean, an escort working for Jimmy Smits' character, Nero Padilla.
As you probably know, Tisdale is a Disney Channel star (who still does voice work on the animated Phineas and Ferb), but with her desire to shed that Disney image, she jumped at the chance to work on SOA.
In this Q&A, which was done several weeks ago – yeah, we're late in posting this, she talks about how she got offered the role, how she wants to more challenging parts and shedding her Disney image.
Sons of Anarchy airs at 10pm on FX Read more