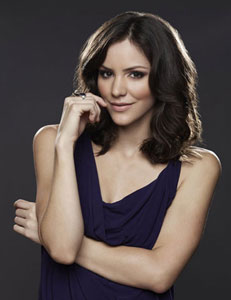 Katharine McPhee has had a rough start to her career after placing second on American Idol in 2007.  She was dropped from her record label only a year after being introduced to the public, and had only previously appeared in supporting roles in movies like The House Bunny and Shark Night. 
But all of that is about to change—McPhee is starring in a breakout role in NBC's Smash, set to premiere tonight.
The actress will play a young performer fighting to be cast as Marilyn Monroe in a Broadway production.  The type of show fits perfectly into McPhee's wheelhouse as a former musical theater student. 
In an interview with Reuters, McPhee said, "I have intentionally not pursued musical theater.  I toyed with the idea of doing some stage but over the years, there wasn't the right projects for me… In this part I get to live the best of both worlds.  I get to play a character who wants to live on stage.  It is pretty rare.  If someone had told me five years ago you will get to be on a show where you get to do it all, I'd have said, 'You are crazy!  It's not going to happen.'"  Read more
Once again, The Hollywood Reporter has brought together some of the best actresses from the years most talked about films.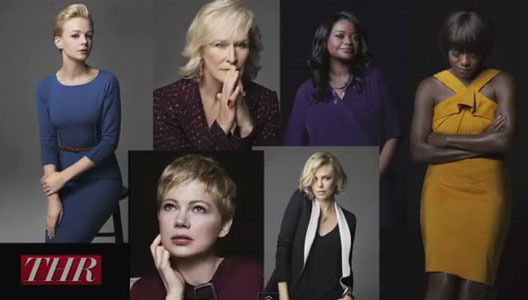 This year's Actress Roundtable features Carey Mulligan from Shame and Drive, Glenn Close of Albert Nobbs, Viola Davis and Octavia Spencer of The Help, Michelle Williams of My Week With Marilyn and Charlize Theron of Young Adult.
The video is an hour long and it's just great to watch (or listen to). They talk about their careers, getting bad reviews, how they got their start and so much more. So good!
There is also a behind the scenes video of the magazines cover shoot.
Check it out below!  Read more
Scarlett Johansson is, on one hand, one of the most popular actresses in Hollywood and has used her fame to publicly support various political causes. On the other hand, Johansson has managed to keep her personal life very private despite her massive fame, and even though in the last year she's gone through both a divorce and a hacking scandal she's managed to keep her name out of the gossip columns. Frankly it's a bit refreshing in a world full of media whores to see an actress who wants to keep to herself.
But Johansson doesn't try to keep her business to herself simply for privacy purposes.  While speaking with Interview Magazine, she reveals that there is a professional reason why she attempts to keep her life a bit of a mystery. 
In addition, she says that she seeks to work with actors who similarly also try to maintain a bit of the unknown.  Read more
Maternity leave?  Not for Elizabeth Banks.  The actress now has a five-month old son Felix with her husband Max Handelman, yet Banks admits to People that although she isn't doing such a great job of balancing motherhood and her career she has no plans on turning any roles down because she is a new parent. 
She tells People, "I'm not really a break-taker.  I'll just keep on going, and then we'll see. You do it. You push through just like any other working mom.  I don't want to say I take it day by day, but I pretty much take it month by month. My life is now in monthly increments."
Still, Banks does claim that she understands why new mothers do often take time away from their occupations for their children, explaining,  "The thing about motherhood is it's a full-time job and everything else gets piled onto it.  I don't think I ever really understood that until it came into my life. You put so much of your brain energy, and your emotional and psychological energy into, 'Where is he? What is he doing?' that it's almost hard to concentrate on anything else."  Read more
In a recent interview with Moviefone, The Help's Bryce Dallas Howard talked about playing a rich snob in the new movie, which tells the story of a group of African-American maids in 1960s Mississippi.
Talking about the film's sometimes-heavy subject material, Howard said, "There are scenes that I would never want to go back and do ever, ever again. But there were a lot more scenes that were so fun because (Howard's character) Hilly's getting what she deserves… Those were incredibly fun."
The 30-year-old actress has appeared in Spider-Man 3 and The Twilight Saga: Eclipse in addition to her leading role in The Help, which also stars Emma Stone and Allison Janney, among others.
"I loved playing a character that I didn't have to worry about being appealing or likable or attractive in any way, that gave me a real sense of freedom," Howard explained. "It's a character that's so different from myself that I didn't have to worry about making her different from me, whereas sometimes you play a normal person and you don't want to be playing yourself so you come up with these things and they're not necessarily organic to the movie. For me, it's way easier to plan an extreme."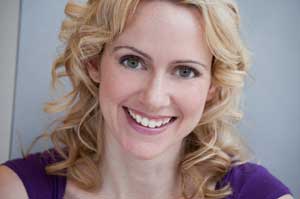 Imagine this: You are in your car (or walking to the subway) and you suddenly get a call from a casting director. They are interested in submitting you for an upcoming project, but need to forward your headshot & resume to the director within the next 30 minutes. You're not at your computer, so you cannot email your materials to them. And you're nowhere near their office, so you cannot just drop by with a physical copy of your headshot/resume. What can you do?
Or, imagine this: You are networking at an event (like the Tribeca Film Festival) and you have met so many people that you have handed out your last copy of your reel. You run into an agent who has seen you on stage, but comments that he would like to see your film work. He asks if you have a reel to give him. Sadly, you don't, and it will be at least a week until you can get more duplicates made. What now?
If you are a business-minded actor, you would have a website and neither case would have been a problem! You could simply tell the casting director, "Drop by my website, where you can download a copy of my headshot and resume, both formatted for printing." And for the agent, you would be able to say, "Here's my website. Not only do I have my reel posted, but I also have clips from a few of the other projects I have done, including some singing and a few commercials."
Having a website is one of the most important promotional tools an actor can have, second only to a good headshot. A website allows you to provide interested parties with a more full look at your body of work, your personality, and the way you run your business. And it allows them to do it in their own time, at their pace and leisure, which is vitally important in the larger, more competitive markets. The easier you can make it for a CD/agent to get to know you, the better chance you have of making an impact with them.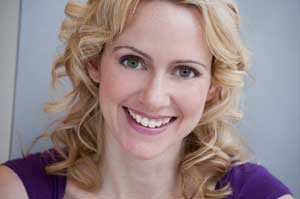 One of the things that can get me incensed as a career coach is when casting websites pop up promising to give actors access to stardom. Some sites make it sounds like an actor's big break is just around the corner, and all they need to do is pay a fee and they're in! But most actors know that success comes with good training, strong relationship building, and the ability & wherewithal to seize an opportunity when it presents itself (also known as tenacity.) The trouble is, even the smartest actor has heard at least one rags-to-riches story, and the allure of a quick win sometimes overshadows common sense.
So, to combat the many unscrupulous characters baiting actors with empty promises, below you'll find are 11 of my favorite reputable websites where casting notices can be found.
Actors Access
Backstage
Actors Equity Casting Call
Playbill
SAG Indie
Now Casting
Casting Networks/LACasting.com
Casting Networks/NYCasting.com
NYCastings.com
Mandy.com
Craigslist
Any of the others not listed here typically have the same notices that are on the above sites. If you are in LA or NY, I would caution you if paying to use any website other than these listed- it probably wouldn't be worth the money. Of course, there are exceptions and I am sure a new website will come along and blow away the competition. But as of now, the above sites are the most reputable for those in the major markets.
Please note: not every website has a vetting process, so it is up to the actor to research the casting notice to make sure the project is legitimate. Even for a casting website like Actors Access, which is probably the most professional and popular service, unsavory notices can get listed (especially on public forums like Craigslist.) It is up to the actor to keep themselves safe, so use caution when submitting your materials.
A side note: Any website that claims to have notices for principal roles on TV and studio film projects is probably not being truthful. I notice these sites all the time, saying things like, "Find auditions for Grey's Anatomy here!" or "Breakdowns for CSI just posted!" … only to find out that they are simply posting the general address for the casting directors (who accept submissions via mail EVERY DAY.)
Occasionally, Actors Access and Backstage will show roles for feature films/TV but these are usually roles that are very hard to cast, like 70 year old Filipino twins. Principal roles for TV and studio features almost exclusively go through Breakdown Services, which are not accessible to actors OR these other casting sites.
As promised: Here are a few casting sites for other parts of the country:
San Diego
Actors Alliance of San Diego
Chicago
THECastingWorkshops.com
PerformInk.com
League of Chicago Theatres
DailyActor Readers- if you know of casting websites from other cities that are reputable, post the links as a comment so that other actors can benefit from your experience.
Feel free to post any comments/questions you might have – and happy auditioning!
Erin Cronican's career as a professional actor and career coach has spanned the last 25 years in New York City, Los Angeles and regionally. She is the founder of The Actors' Enterprise (TAE), a fun and inspiring one-on-one coaching service that provides incredibly affordable business training to actors who want to feel more fulfilled and in control of their careers. With an approach that is hands-on and customized for each person, TAE helps actors set goals, organize their business, and create a plan of action with easy tools that can take them to the next level, no matter where they are starting from. TAE's focus includes coaching on marketing/career development, business skills, and audition techniques that help actors work SMARTER, not HARDER.
Actors who are interested in coaching can receive a free 30 minute career consultation (by phone or in person.) Learn more at www.theactorsenterprise.org or www.erincronican.com.

Looking for more acting information?
Headshot Photographers – Including Los Angeles and New York
The Best Places to get your Headshot Printed
Also, check out our Acting Advice Columns, Interviews with Actors and our Actors on Acting category!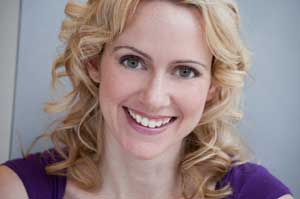 Just a few words of wisdom (stolen from a well known marketing campaign) … Just Do It. Put away the excuses. Put away the what-ifs. Put away the "when the weather is nicer and I have more energy." The time is now. There will never be the perfect time, or the easy time, or the time when all of the pieces will line up exactly the way we want them to. So…
Just Do It.
January and February are prime months for new year's resolutions, and when June rolls around, many actors have already felt that initial surge of motivation start to wane. Excuses start creeping in, and then we start hating ourselves for (once again!) letting go of our goals, and the vicious cycle goes, and goes, and goes…
So, I thought I would help address some of the common excuses we actors tell ourselves so I can help break that cycle: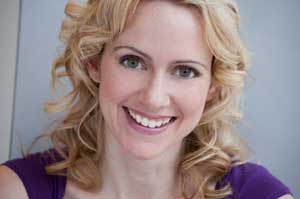 This week, I have decided to tackle a very hot topic, which has spurned lots of debate by industry insiders and actors alike: Unsolicited Offers of Fame and Requests for Partnership.
To give you some background on this topic, I am going to start by sharing an email I recently received from a "manager." (Note: All grammar and spelling has been included, as originally written.)
I was looking on IMDB and noticed you do not have a Talent Manager.  As you may  know we are doing Talent Management..  A manager is different from an agent but in a way better as I have more fields to get you work.  I feel I could be a great assett to you to help you not only get your more acting roles but we are doing something no other Management firm does.  We are also going to provide free to our clients our Publicity Services.  We are a NON-EXCLUSIVE company so if at anytime you want to end services with us that is ok.  I really hope you will give me a chance to further your career and make you more money.  If you are interested please let me know and I'll send you my information packate. – Mike
File this one away into the "If it seems too good to be true, it is" mailbox. Of course, there are warning signs all over the above email that tell the actor that they should stay far away. So, how does an actor gauge the validity of these types of emails, which become numerous as the actor gets more and more well known?
1) Does the manager know the difference between managers and agents? (Do you?)
Agents and managers are very different from one another, primarily because it is illegal for managers to procure work for their clients. Agents are required to be on file with their state as a "licensed employment agent" and managers are not given this clearance. Thus, a manager's job takes on a different form. Directly from the Talent Manager's Association website: "A manager, by nature, does not seek employment for a client, but rather council, market and network on their behalf making it easier for the agent to secure employment. A client, manager and agent should function as a team."
You can see by the email above that the manager is not accurately conveying his role. This should be a very big "red flag" to you.
BEST PLAY:
In the Next Room by Sarah Ruhl
Next Fall by Geoffrey Nauffts
Red by John Logan
Time Stands Still by Donald Margulies
BEST MUSICAL:
Fela!
Million Dollar Quartet