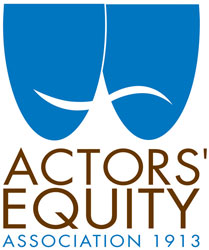 The tour wage issue for Actors' Equity continues as town hall meeting on Monday revealed that this is a hot topic for its members. According to three anonymous union member who spoke to The New York Times, over 400 people showed up to the four-hour meeting.
A Power Point presentation was shown by Equity leaders who informed the membership about the history of touring musicals. Some of the threats that nonunion tours have placed upon Equity tours over the years are to blame for the current state of lower wages.
While the town hall had an overall positive vibe, the members are clearly upset that two highly profitable Broadway musicals, Kinky Boots and Newsies, are choosing Short Engagement Touring Agreement [SETA] versus a full production contract used by shows like Wicked and The Lion King. A SETA contract pays 60-70 percent less than a full production contract. Read more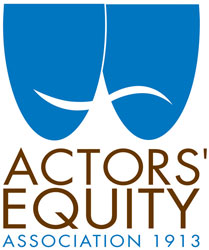 One of the actors' unions is heating up with a fight about contracts and there are quite a few people who are angry about the direction it is headed. Actors' Equity union, which represents theater performers on Broadway and across the United States, has made concessions on contracts for two big upcoming national tours.
Kinky Boots and Newsies are setting out on their first national tours, but they are using a tiered contract where the weekly salary is only in the $1,000 range. For performers who have worked a first national tour before, it is a huge decrease in salary from the full production contract they have worked under in the past. A full production contract currently pays about $1,800 a week and shows like Wicked and The Lion King fall under those plans. Read more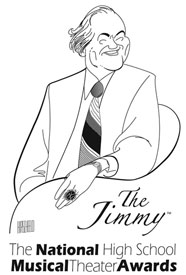 You've heard of the Tonys, Emmys and Oscars, but have you ever heard of the Jimmy Awards? If you are performer in high school, you know exactly what the awards are all about.
Each year, theater owner James Nederlander sponsors a nationwide competition, the National High School Musical Theater Awards, that begins with 50,000 students from 1,000 schools. The process takes months to narrow down the competition, but the semi-finalists wind up in New York City at the Minskoff Theatre.
This year, there were a total of 62 students, 31 boys and 31 girls, who participated in a five-day theatre workshop held at New York University's Tisch School of the Arts. The week consists of getting feedback on their solos and learning groups numbers for the final performance. Read more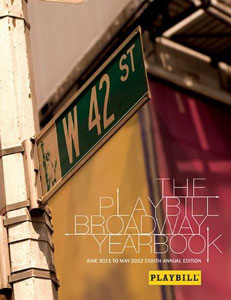 The annual Playbill Broadway Yearbook is out and like every year, I'm glued to it.
Covering all 72 shows that have appeared on Broadway from June 1st, 2011 through May 31st of this year, this edition is chock full of features, pictures and memorabilia that any Broadway lover will eat up.
You get every single Playbill for each show that opened (and some that quickly closed) throughout the year, complete with cast bio's & headshots and show synopses.
This years shows include Clybourne Park, Hugh Jackman Back on Broadway, Newsies, Once, One Man, Two Guvnors and old favorites like The Book of Mormon, Wicked and Mamma Mia! When I get to New York, I try and see as many shows as I can, so I particularly like to check out the shows I missed that I really wanted to see, which this year were The Columnist, Death of a Salesman and Follies. Read more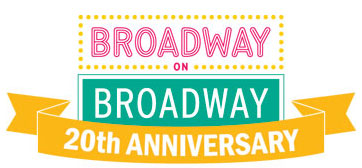 Broadway on Broadway, a free outdoor concert in Times Square featuring performances from some great Broadway shows, is happening this weekend!
On Sunday, September 9th at 11:30am, head on over to Times Square to kick off the 2012-2013 Broadway season with performances from new and long-running shows. Read more
Podcast: Play in new window | Download (Duration: 20:03 — 13.8MB)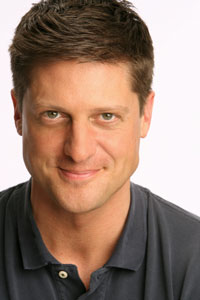 Christopher Sieber, the two-time Tony Nominee (Spamalot, Shrek) is currently on tour as Albin in La Cage aux Folles and if he's not perfect in the role, I'm not sure who could be. I saw him in the show and his performance alone is worth the price of admission; he's quick, funny, sings the hell out of Jerry Herman's songs and will make your heart sag at some points. If the show is coming to your town, definitely grab some tickets.
Christopher isn't new to La Cage, he actually starred in the Broadway run as Georges, the role that the great George Hamilton is performing on the tour. He told me that even though playing Albin/Zaza is showier and exhausting, the part is "just so much fun." And you can tell when he's on stage that he's having a blast doing it. 
Christopher and I talked about the tour, working with George Hamilton, his Tony Nominations and being thrust into the Broadway run of La Cage with only 7 days of rehearsal. You'll definitely want to check this interview out!
La Cage aux Folles is now playing in San Diego. Next up: Las Vegas, Kansas City, Denver. For Tickets and more tour dates, click here
For the full interview, click the audio link above or download it from iTunes Read more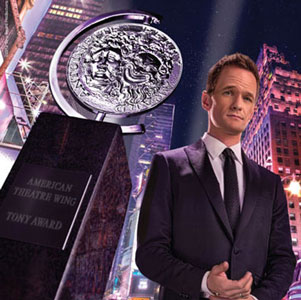 My favorite of all the award shows, the Tony Awards, are coming up this Sunday on CBS at 8:00 – 11:00 p.m. Delayed on the West Coast…. Thanks CBS!

Hosted by Neil Patrick Harris, the show will have appearances by Ellen Barkin, Candice Bergen, Jessica Chastain, Sheryl Crow, Nick Jonas, Angela Lansbury, James Marsden, Jim Parsons, Mandy Patinkin, Tyler Perry, Bernadette Peters, Christopher Plummer, Paul Rudd, Amanda Seyfried, Trey Parker and Matt Stone among others. 
As for the performances, the absolute best part of the show, they are as follows: Read more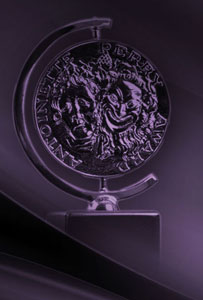 First of all, congratulations to all the 2012 Tony Award nominees!
The Tony Awards are my absolute favorite of all the award shows so getting up this morning to see who had been nominated was the very first thing I did. What, you didn't think I'd actually get up at 5:30am LA time, did you?
Since I didn't make my regular April trek to New York to see the shows, I can only rely on what I saw this past December, my love of the actors in the shows and all the buzz surrounding them. Will I know what the hell I'm talking about?
Absolutely not.
And with that, let's begin! Read more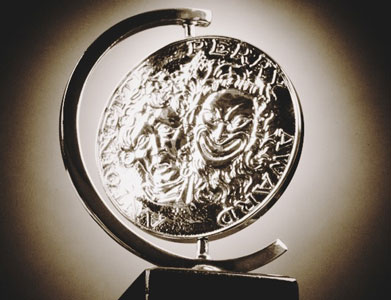 Best Play
Clybourne Park
Author: Bruce Norris
Producers: Jujamcyn Theaters, Jane Bergère, Roger Berlind/Quintet Productions, Eric Falkenstein/Dan Frishwasser, Ruth Hendel/Harris Karma Productions, JTG Theatricals, Daryl Roth, Jon B. Platt, Center Theatre Group, Lincoln Center Theater, Playwrights Horizons
Other Desert Cities
Author: Jon Robin Baitz
Producers: Lincoln Center Theater, André Bishop, Bernard Gersten, Bob Boyett
Peter and the Starcatcher
Author: Rick Elice
Producers: Nancy Nagel Gibbs, Greg Schaffert, Eva Price, Tom Smedes, Disney Theatrical Productions, Suzan & Ken Wirth/DeBartolo Miggs, Catherine Schreiber/Daveed Frazier & Mark Thompson, Jack Lane, Jane Dubin, Allan S. Gordon/Adam S. Gordon, Baer & Casserly/Nathan Vernon, Rich Affanato/Peter Stern, Brunish & Trinchero/Laura Little Productions, Larry Hirschhorn/Hummel & Greene, Jamie deRoy & Probo Prods./Radio Mouse Ent., Hugh Hysell/Freedberg & Dale, New York Theatre Workshop
Venus in Fur
Author: David Ives
Producers: Manhattan Theatre Club, Lynne Meadow, Barry Grove, Jon B. Platt, Scott Landis, Classic Stage Company Read more