Oprah Tweets First Looks at the Cast of Lee Daniels, 'The Butler'
The Butler is currently filming and Oprah, who has a role in the film, has provided our first looks at the cast of the upcoming Lee Daniels film.

Based on a true story, The Butler stars Forest Whitaker as White House butler Eugene Allen who served under 8 Presidents. Alan Rickman and Jane Fonda (as Ronald and Nancy Regan), Robin Williams (Dwight Eisenhower), James Marsden and Minka Kelly (John F. and Jackie Kennedy), Liev Schreiber (Lyndon B. Johnson) and David Oyelowo, Cuba Gooding Jr, Mariah Carey (?), Alex Pettyfer, Melissa Leo, Vanessa Redgrave, Terrence Howard and Nelsan Ellis also star.

In the following pics, you can see Director Daniels, Oprah and Fonda and Rickman in full Reagan makeup. The second picture features Oprah and Lenny Kravitz (James Holloway).
The cast is fantastic and I'm incredibly curious to see how it turns out.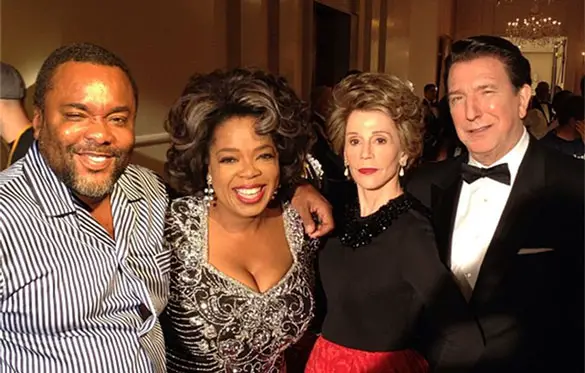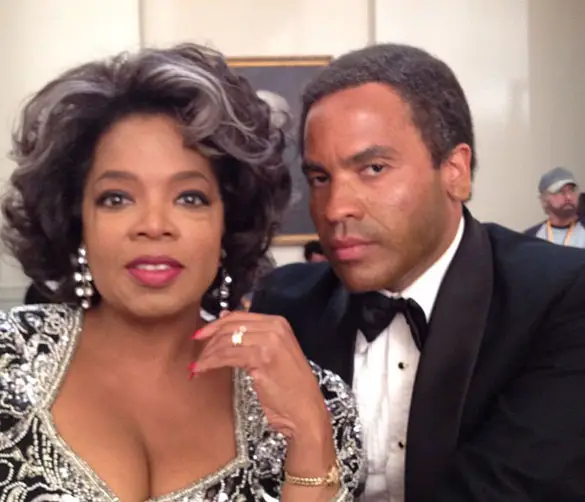 http://www.dailyactor.com/wp-content/uploads/2015/10/Bridge-of-Spies-Tom-Hanks-Mark-Rylance.jpg
Tom Hanks on Working with Steven Spielberg and Mark Rylance in 'Bridge of Spies'
"Steven does this incredible thing when he casts you: He empowers you with the scene." - Tom Hanks on Steven Spielberg
http://www.dailyactor.com/actors-on-acting/tom-hanks-working-steven-spielberg-mark-rylance-bridge-of-spies/
http://www.dailyactor.com/wp-content/uploads/2015/09/Tom-Hardy-Legend.jpg
Tom Hardy on Playing Twins in 'Legend,' Being Seen as a Tough Guy, and Working with Philip Seymour Hoffman
Hardy speaks about why he challenged himself to play twins, what he thinks of his tough guy image, and working with the late Philip Seymour Hoffman, who directed him on stage.
http://www.dailyactor.com/actors-on-acting/tom-hardy-playing-twins-legend/
http://www.dailyactor.com/wp-content/uploads/2015/09/Emily-Blunt-Sicario.jpg
Emily Blunt on Action Movie Roles: "I think it's important to show different layers. Nobody is just tough, nobody is just vulnerable"
Emily Blunt touches upon why she has gotten into roles with an action bent and why she thinks there aren't more action movies with female leads
http://www.dailyactor.com/actors-on-acting/emily-blunt-sicario-acting-layers/
http://www.dailyactor.com/wp-content/uploads/2015/09/Jorja-Fox-CSI.jpg
Jorja Fox on Life After 'CSI': "I've always enjoyed not knowing exactly where the road leads"
"I think you kind of have to embrace the unknown if you're an actor." - Jorja Fox
http://www.dailyactor.com/actors-on-acting/jorja-fox-life-after-csi/
http://www.dailyactor.com/wp-content/uploads/2015/09/John-Turturro-Mia-Madre.jpg
John Turturro on the Life of an Actor: "It's a rough business. I wouldn't want my kids to do it"
"I am usually very well prepared. If you're a surgeon, you've got to know what you're going to take out today." - John Turturro
http://www.dailyactor.com/actors-on-acting/john-turturro-life-of-an-actor/