Headshot Printing: Where to go in NYC and Los Angeles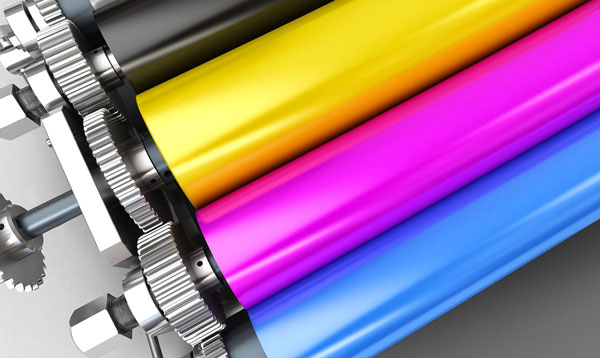 You found the perfect headshot photographer, had a terrific shoot and now you need to get them printed.
Where should you go with so many options available?
Most headshot photographers will have their "go to" printers. Sometimes that printer will give you a discount (which is always a good thing) and other times you're at the mercy of their pricing. Usually these places are fine and I've always stayed with the photographers choice (at least on the 1st printing), mostly because I'm a bit lazy and didn't want to deal with the hassle of getting the proofs and moving them elsewhere.
But when you do have a choice, where should you go?
What are the best places to go for headshot printing?
Our recommendations on where to get your headshots, postcards and other acting materials printed. And don't forget, most of these places now have the option to print your headshots online.
FYI, I haven't used all of these headshot printers listed. The ones I haven't used were recommended by other actors and readers of Daily Actor. – Lance
(Updated 10/15/15)
Headshot Printing in Los Angeles
Headshot Printing in New York City
Most of the companies listed above have an option to upload a digital copy of your headshot and then you can get either proofs, retouching or actual prints of your picture. If you're like me (incredibly lazy) and don't feel like driving this is a Godsend. It's even better for people who live out of the Los Angeles/New York markets.
Like I said, there are dozens of places you can get your headshot printed but the above companies represent the ones that I know are the best; the best in quality, price and customer service.
If we're missing a company or one of your favorites aren't listed, please let me know!
http://www.dailyactor.com/wp-content/uploads/2016/04/julia-louis-dreyfus-veep.jpg
Julia Louis-Dreyfus: "Opportunity for women in television has increased. It's because the landscape has widened"
"I did not come out of SNL as any kind of name. I didn't do anything particularly great when I was there. I didn't. It's fine. But I learned a tremendous amount."
http://www.dailyactor.com/tv/julia-louis-dreyfus/
http://www.dailyactor.com/wp-content/uploads/2016/04/Tituss-Burgess-Unbreakable-Kimmy-Schmidt.jpg
Tituss Burgess on How He Landed His 'Unbreakable Kimmy Schmidt' Role
Burgess reveals how his role on 30 Rock led to 'Kimmy Schmidt' and whether or not he'd consider returning to Broadway.
http://www.dailyactor.com/tv/tituss-burgess-unbreakable-kimmy-schmidt-role/
http://www.dailyactor.com/wp-content/uploads/2016/04/Christine-Baranski-The-Good-Wife.jpg
Christine Baranski on the End of 'The Good Wife' and Going Back to Theatre
The final episode of The Good Wife airs on May 8, and it's been several weeks since series star Christine Baranski shot the final episode with her co-stars. She spoke to The Hollywood Reporter about the end of the series she has spent the last seven years working on and what she plans to do […]
http://www.dailyactor.com/tv/christine-baranski-the-good-wife-theatre/
http://www.dailyactor.com/wp-content/uploads/2016/04/jake-gyllenhaal-demolition.jpg
Jake Gyllenhaal on 'Demolition', Working with Chris Cooper and Directors Who Want Nothing to Do With Him
"I think storytelling is the most important part of movie-making over performance." - Jake Gyllenhaal
http://www.dailyactor.com/film/jake-gyllenhaal-demolition-chris-cooper/
http://www.dailyactor.com/wp-content/uploads/2016/04/don-cheadle-miles-davis.jpg
Don Cheadle: "Be scared. Be on the edge of your creativity"
"Be willing to fall flat on your face and be in an unknown place. If you're doing that, you're probably growing" - Don Cheadle
http://www.dailyactor.com/film/don-cheadle-scared-creativity/