The Best Places To Go For Headshot Printing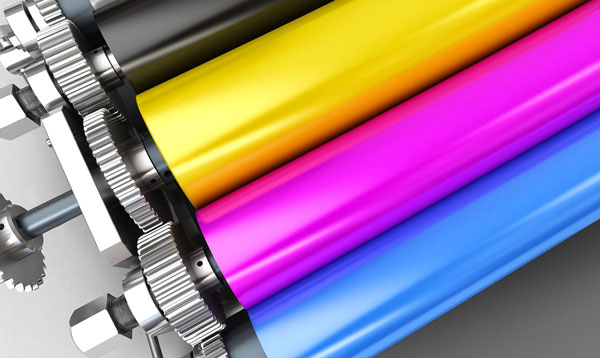 You found the perfect headshot photographer, had a terrific shoot and now you need to get them printed.
Where should you go with so many options available?
Most headshot photographers will have their "go to" printers. Sometimes that printer will give you a discount (which is always a good thing) and other times you're at the mercy of their pricing. Usually these places are fine and I've always stayed with the photographers choice (at least on the 1st printing), mostly because I'm a bit lazy and didn't want to deal with the hassle of getting the proofs and moving them elsewhere.
But when you do have a choice, where should you go? What are the best places to go for headshot printing?
Our recommendations on where to get your headshots, postcards and other acting materials printed.
FYI, I haven't used all of these headshot printers listed. The ones I haven't used were recommended by other actors and readers of Daily Actor. – Lance
Los Angeles
Argentum Photo Lab
6550 Sunset Blvd., Hollywood, CA 90028  (323) 461-2775
This is my go to spot for all of my headshot needs. I've been going there for years and they always have a great, friendly group of people working behind the counter. I've also had great success in uploading my headshots or postcards and having them either re-touch or make copies for me. Every February, they have a 2-for-1 headshot printing special.
We also have a special discount code for 20% off! Use 'ARG20′
7243 Santa Monica Bivd, West Hollywood, CA 90046   (323)512-0274
If you want truly personalized service, Fotek is the place. Jim, the owner, is honestly one of the nicest people you'll ever meet. You can't go wrong here because they do quality work.
ISGO Photo Lab
257 S Lake St., Burbank CA 91502
I've used there services before when I first moved to LA. They did fine work and are still one of the best around.
3499 Cahuenga Boulevard West, Los Angeles, CA 90068  (323)845.9595
1657 Sawtelle Blvd., Los Angeles, CA  90025   (310) 312 – 0904
11020 Ventura Blvd., Studio City, CA  91604   (818) 753 – 9055
New York City
939 8th Ave., Suite 201, New York, NY 10019   212.247.7575
555 Eighth Avenue, Suite 2003  NY, NY 10018   (212) 997-1800
70 West 40th St., 3rd Fl., New York, NY 10018   646.502.3700
Most of the companies listed above have an option to upload a digital copy of your headshot and then you can get either proofs, retouching or actual prints of your picture. If you're like me (incredibly lazy) and don't feel like driving this is a Godsend. It's even better for people who live out of the Los Angeles/New York markets.
Like I said, there are dozens of places you can get your headshot printed but the above companies represent the ones that I know are the best; the best in quality, price and customer service.
If we're missing a company or one of your favorites aren't listed, please let me know!
Check Out More of Our Resources and How To's
http://www.dailyactor.com/wp-content/uploads/2015/02/Helen-Mirren-The-Queen.jpg
Helen Mirren on Winning an Oscar: "It's an indescribable moment"
"It's hard to say, because you don't know what would have happened if you hadn't won" - Helen Mirren When Asked If Winning an Oscar Changed Her Career
http://www.dailyactor.com/2015/02/helen-mirren-on-winning-an-oscar/
http://www.dailyactor.com/wp-content/uploads/2015/02/anna-chlumsky-james-earl-jones.jpg
Anna Chlumsky on Her Broadway Debut: "For me, it was an opportunity to go in the direction that I hadn't played in a while"
"I think my personality lends itself to ensembles" - Anna Chlumsky
http://www.dailyactor.com/2015/02/anna-chlumsky-broadway-debut-ensemble/
http://www.dailyactor.com/wp-content/uploads/2015/02/joanne-froggatt-downton-abbey.jpg
'Downton Abbey' Star Joanne Froggatt on Creating Her Own Backstory and How She's "Not a Big-Budget Hollywood Type"
"They want the model type, classically beautiful, and I'm not" - Joanne Froggatt on Working in Hollywood
http://www.dailyactor.com/2015/02/downton-abbey-star-joanne-froggatt-character-backstory-hollywood/
http://www.dailyactor.com/wp-content/uploads/2015/01/al-pacino-the-humbling.jpg
Al Pacino on Acting: "It becomes such a part of your nature you rarely ever think about quitting"
After working infrequently in film over the last decade, Al Pacino appears in several films released in 2015, including The Humbling, an indie drama directed by Barry Levinson.
http://www.dailyactor.com/2015/02/al-pacino-on-acting-it-becomes-such-a-part-of-your-nature/
http://www.dailyactor.com/wp-content/uploads/2015/01/still-alice-julianne-moore.jpg
Julianne Moore Talks Her Research for 'Still Alice' and How the Movie Came Together
Moore talks about shooting Still Alice, research of Alzheimer's patients and how she didn't expect that the film would come together on such a small budget.
http://www.dailyactor.com/2015/02/julianne-moore-research-for-still-alice/