Interviews

Q & A: Anne Heche on Her New Religious-Themed Comedy, 'Save Me'
Anne also talks about trying to quit acting when she was younger and more!

Q&A: Scott Foley talks 'The Goodwin Games' and Why He Loves Working in Television
Scott: "My job as an actor is to find the real moments of the characters"

Q & A: John Krasinski Talks the End of 'The Office', His Audition, Past Commercials and More
John on the end of 'The Office': "It's a life-changing event and there's just no way to describe it"
Click Here For More Interviews!
Acting Advice

Keep the Drama on the Stage: How to Get Along with Your Fellow Actors
Ego and competition! 3 Steps to get along with your actor friends

The Actor's Guide to the Twitter-verse
There's a right way and a wrong way to tweet. Dallas shares 2 easy tips to help you make the most out of your tweets

4 Steps to Gaining Publicity and Utilizing the Power of Networking
Publicity is something that everyone in entertainment should be conscious of!
Want To Read More Columns? Click Here!

Latest News
Mad Men's Aaron Staton on That Tap Dance Routine: "The hardest part was speaking while doing it"
May 21, 2013 | Leave a Comment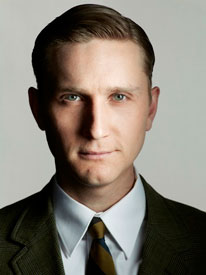 Aaron Staton has had to do all sorts of things while playing Ken Cosgrove on AMC's Mad Men.  During this past week's episode, he even had to tap dance.
"I took some classes in college, and my first job was in the Broadway show Mamma Mia!" he said in an interview with The New York Times.  "I played the fiancé [Sky], and I had to do a bit of dancing, albeit in flippers.  The truth of it is, it's not something I've done in a while.  It's been a few years.
"First I got a text message, 'Do you tap dance?'  And so I had to go: 'Do I?  Let me check.'  I'm still holding the phone—'What do I still know, if anything?'  Mary Ann Kellogg—who has choreographed all of the dance sequences over the course of the show, from when Pete and Trudy did the Charleston and the 'Zou Bisou Bisou' song last year—she came aboard, and we had fun figuring this out.  Matt [Weiner, the show-runner] knew he wanted a time step in there, and there were a couple steps that I needed to work on and freshen up a little bit." Continue »
Q & A: Anne Heche on Her New Religious-Themed Comedy, 'Save Me'
May 21, 2013 | Leave a Comment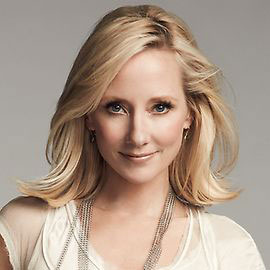 After almost choking to death on a sandwich, Anne Heche's Beth Harper claims she can talk to God in the new NBC comedy, Save Me. When she's revived, Beth thinks she can see the Big Guy and starts to make amends to everyone she's every shut out of her life… and it's a lot of people.
Also starring Madison Davenport (Shameless) as her horrified daughter, Michael Landes as her skeptical husband and Alexandra Breckenridge (American Horror Story) as her husband's ex-mistress, Beth eventually starts to win people over with her new optimistic views on life.
In this interview, Heche talks about her love of physical comedy, trying to quit acting when she was younger and how we all get "messages" from God.
Save Me airs on Thursdays at 8pm on NBC Continue »
Trailer: 'The Wolverine' starring Hugh Jackman
May 21, 2013 | Leave a Comment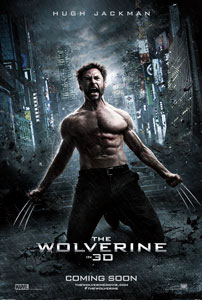 The Wolverine: Based on the celebrated comic book arc, this epic action-adventure takes Wolverine (Hugh Jackman), the most iconic character of the X-Men universe, to modern day Japan. Out of his depth in an unknown world he faces his ultimate nemesis in a life-or-death battle that will leave him forever changed. Vulnerable for the first time and pushed to his physical and emotional limits, he confronts not only lethal samurai steel but also his inner struggle against his own immortality, emerging more powerful than we have ever seen him before.
Starring: Hugh Jackman, Famke Janssen, Svetlana Khodchenkova, Rila Fukushima, Tao Okamoto, Brian Tee, Will Yun Lee, and Hal Yamanouchi.
Directed by: James Mangold
In Theaters: July 26th Continue »
Keep the Drama on the Stage: How to Get Along with Your Fellow Actors
May 20, 2013 | Leave a Comment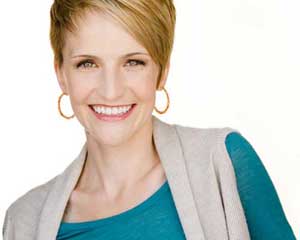 Written by Dallas Travers, CEC
What do you do if your longtime actor friend gets her big break before you do? You're happy for her, of course, but it might bring up major feelings of "compare and despair" for you at the same time.
Obviously, it's not always easy being friends or roommates or lovers with another actor. There's some ego involved. Sure. You're only human. And this industry has an undercurrent of competition flowing through it.
So how can you turn those debilitating feelings into ones that help you progress both in your relationships and in your career? I've got 3 suggestions for you. Continue »
Q&A: Scott Foley talks 'The Goodwin Games' and Why He Loves Working in Television
May 20, 2013 | Leave a Comment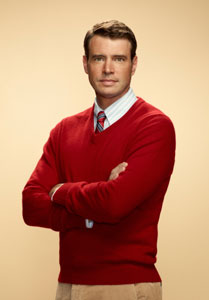 Scott Foley stars as Henry, one of three estranged siblings, in the new FOX summer series, The Goodwin Games. When he, his sister (Becki Newton) and brother (T.J. Miller) return home after their fathers death, they unexpectedly find themselves poised to inherit more than $20 million. Trouble is, they can only get the money if -  and only if – they can adhere to their late father's wishes.
The show is from the executive producers of How I Met Your Mother and Scott, who after graduating high school bought a one-way plane ticket to Los Angeles, said that even though he loved the script, he took the job "because I was available and it was there."
I met Scott briefly a long time ago and he's the most down to earth guy. And honest too based on his quote above. I talked to him in a conference call promoting the show and in the interview he talks about the cast, why he loves working in TV over film and theater and how he's been very "fortunate" in his career.

The Goodwin Games premieres tonight (Monday) at 8:30pm on FOX Continue »
Zachary Levi to Make His Broadway Debut Alongside Smash's Krysta Rodriguez in 'First Date'
May 20, 2013 | Leave a Comment
Zachary Levi (Chuck, Thor: The Dark World), will make his Broadway debut in First Date, a new romantic musical comedy.
Smash's Krysta Rodriguez (who also starred in The Addams Family on Broadway – I knew I recognized her from somewhere) will also star.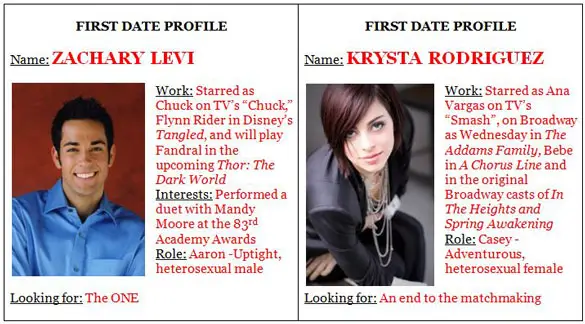 Continue »
Simon Pegg on 'Star Trek Into Darkness' Cast: "On the first one, we were all getting to know each other. And on this one, we were starting to operate as a family"
May 20, 2013 | Leave a Comment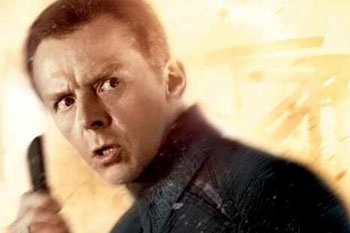 Though Star Trek's original Scotty, James Doohan, was among Star Trek fans' favorite actors on the original series, many of them were happy when comedic English actor Simon Pegg was cast as Scotty in the 2009 movie reboot of the series.  In an interview with Time, Pegg speaks about the challenge of taking on a role well established by another actor and what it feels like working with his Star Trek castmates again in Star Trek Into Darkness.
Because Pegg and the cast were playing characters beloved by millions and so tied to their original performers (Doohan performed as Scotty on the original Star Trek series, the animated series, seven films, and several video game adaptations and guest appearances), Pegg notes the difficulty of stepping into the role.  He explains, "We all had that tricky task of channeling our forbears without ever impersonating them. We had to look at what they had done before and build on it, and make our own version of it. But at the same time, respect choices they made and parlay that into what we did." Continue »
New 'Anchorman 2′ Trailer!
May 18, 2013 | Leave a Comment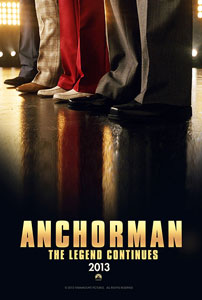 Here's a new teaser trailer for Anchorman 2: The Legend Continues!
Starring Will Ferrell, David Koechner, Paul Rudd and Steve Carell, it's pretty much the same as the first teaser trailer but who cares, right? It's still funny and it's just making me wish it were already December.
In theaters on December 20th! Continue »
Watch the Trailer for the Final Season of 'Dexter'
May 17, 2013 | 2 Comments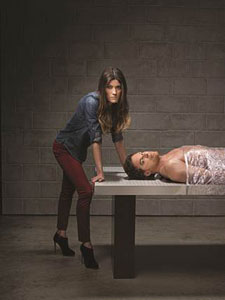 Showtime just released the trailer for the eight and final season of Dexter.
Deb (Jennifer Carpenter) to Dexter (Michael C. Hall): "I shot the wrong person…"
Dexter premieres on Sunday, June 30th on Showtime. Not soon enough for me. Continue »
Benedict Cumberbatch Asked Meryl Streep for Acting Advice and Didn't Get It… But He's Happier That Way
May 17, 2013 | Leave a Comment
I think just about any actor would love to pick the brain of Meryl Streep, who is widely recognized as one of the best actresses of all time. 
Benedict Cumberbatch admits that he approached Streep on the set of August: Osage County, which is due out later this year, to ask her about how she would approach a multi-layered character like his Star Trek Into Darkness villain John Harrison.  Unfortunately, Streep didn't have much advice for him — but as he tells New York magazine, that was oddly exactly what he was hoping for! Continue »