Tom Hiddleston brings out his inner-Loki and taunts poor Cookie Monster by eating cookies… wonderful, delicious cookies in front of him.
This is actually supposed to be a lesson for the kids in delayed gratification…. but yeah, it's pure evil. I feel for you, Cookie monster! Read more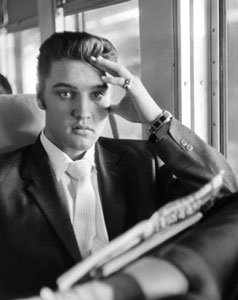 20th Century Fox is holding an open call for a young Elvis Presley!
So, if you look like him, and you are between 18 and 22 years old, don't be a hound dog… submit yourself for the role!
The film, Last Train to Memphis, is set to be directed by Oscar-winner Kevin MacDonald (One Day in September) and is based on the best selling novel of the same name.
Here's a synopsis: "Last Train to Memphis" focuses on the years between Elvis's first, earth-shattering recordings and his meteoric rise to national prominence in 1956. These were years of revolutionary cultural turmoil, largely precipitated by Elvis's music. The screenplay recounts the story of his against-all-odds success due to his uncanny gift for self-invention, his unstoppable drive, and the new sound he created that changed the music world forever. Read more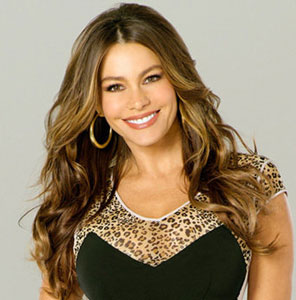 Forbes released their annual highest-earning actresses on television list and the name at the top isn't very surprising. Sofia Vergara is in the No. 1 position for the second year in a row.
The Celebrity 100 list is in its 14th year and it ranks women based on salary from their series, residuals, endorsements as well as advertising work. The magazine uses the time period of June 2012 through June 2013 to measure the rankings.
In addition to her work on Modern Family, Vergara has managed to utilize her popularity to her advantage. She has a clothing line at Kmart and endorsement deals for Diet Pepsi, Rooms To Go and Synthroid, a thyroid medication. In the Latino market, she also has Comcast, laundry detergent, and a State Farm insurance commercial running. Read more
I love everything about this video. 
Sir Patrick Stewart, sitting across from his barefooted fiancee' Sunny Ozell, gives his betrothed (and us) a master class in the "rarely used" comedy device, the 'quadruple take'.
But before we get there, he goes through the 'take', the 'double take' and the 'triple take'.
And it's all absolutely wonderful. Read more

Have you ever wanted to know every single guest that's appeared on Inside the Actors Studio?
Sure you have!
Thanks to the Elizabeth Mestnik Acting Studio, we know have this huge infographic showing us all the guests that have sat down with James Lipton, sorted by each season. 
Click on the picture below (then click onto it again) for a much clearer version. Read more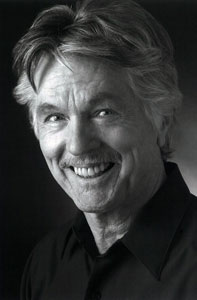 Tom Skerritt will make his Broadway debut in A Time to Kill, Tony® Award-winning playwright Rupert Holmes' stage adaptation of John Grisham's best-selling novel.
Skerritt will portray Lucien Wilbanks, the mentor to protagonist Jake Brigance (played by Sebastian Arcelus), in this new play.
Skerritt joins the previously announced Arcelus, Dashiell Eaves as Pete Willard/DR Musgrove; J.R. Horne as Mr. Pate; Chike Johnson as Ozzie Walls, Patrick Page as Rufus Buckley; Tonya Pinkins as Gwen Hailey; John Procaccino as Drew Tyndale/WT Bass; Tijuana Ricks as Court Reporter; Tom Skerritt as Lucien Wilbanks; Lee Sellars as Cobb/Rhodeheaver/Grist; Fred Dalton Thompson as Judge Noose; John Douglas Thompson as Carl Lee Hailey; and Ashley Williams as Ellen Roark.
A Time to Kill is set to open on Broadway on October 20th at the John Golden Theatre (252 West 45th Street). Ethan McSweeny will direct, with previews beginning September 28th. Read more

Spider-Man Turn Off The Dark is launching a massive coast-to-coast search, to find its next Peter Parker/Spider-Man! 
The show's original and current star, Reeve Carney, will depart the production on Sunday, September 15th and two open casting calls, in Los Angeles and New York, are being planned to find his replacement. 
You should be a male (duh) and in your late teens to early twenties of any ethnicity. You need to also have a great rock singing voice.  They can be nerdy with an understated sex appeal and a good sense of humor.
The production will also use these open calls to find a future Mary Jane.  Hopefuls for that role should be females in their late teens to early twenties of any ethnicity.  Ideal candidates will be "beautiful girl next door" types with strong pop/rock singing voices. Read more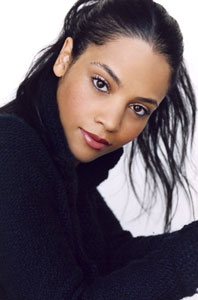 Ageism and Hollywood is a tale as old as time. However, what happens if the actor gets older, but the characters they play stay the same age? That's exactly what is happening with Bianca Lawson's career.
The 34-year-old has been in the business since she was a teen. Many viewers will remember her from her role as Megan Jones in Saved by the Bell: The New Class. She began that show in 1993 at the age of 14.
Since then, she has moved on to other TV and film roles like Buffy the Vampire Slayer, Dawson's Creek, Save the Last Dance, Vampire Diaries and currently, Teen Wolf. While Lawson has had a few birthdays since then, her characters have not.
We've seen older actors play teens on the big and small screen before. Gabrielle Cateris was 29 years old when she first appeared on 90210 and as Uproxx.com pointed out, "Stockard Channing was 34 when she played 18-year-old Rizzo in Grease." Read more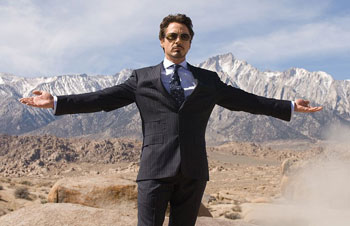 Earlier this week news floated out that Robert Downey Jr.'s long in the works Pinocchio movie might get an odd twist — Downey could end up playing both Geppetto and the famous puppet.  While that might sound like the most terrible idea since Roberto Benigni decided to play the wooden puppet as a fifty year old man, chances are that studios will go for it.
Why's that?  Because Downey's films make a tremendous amount of money, which is why he tops Forbes' annual list of highest paid actors in Hollywood.  According to the magazine, Downey earned $75 million between June 2012 and June 2013, though during that time Downey only appeared in two films.  Of course, those films were The Avengers and Iron Man 3, which have made nearly three billion dollars at the box office combined.  And although The Avengers was an ensemble movie, Downey was paid more than anyone else, including director Joss Whedon. Read more
Everyone always talks about survival jobs in Hollywood in order to have free time for auditions. The stereotypical days of waiting tables and pet sitting may be over for some aspiring actors because there is a new way to make money and achieve those career goals.

In the last year, ride-sharing services like Uber, Lyft and Sidecar have created new opportunities for artists to make money to pay their bills. The idea is simple: the actor uses his car to give rides to people who need a lift to their destination.
In Los Angeles, it has become a more affordable alternative to taking taxis which are notoriously expensive in a city that lacks the public transportation infrastructure of other major cities. The driver and the passengers connect via a Smartphone app to arrange time, location and price.
In a recent Los Angeles Times article, actor Jimmy Lucia was taking advantage of the flexible job opportunity.
He told the Times, "Everybody has a survival job, and some people, like me, are lucky to have a 'thrival' job — I can thrive in this job while I pursue my dreams." Read more