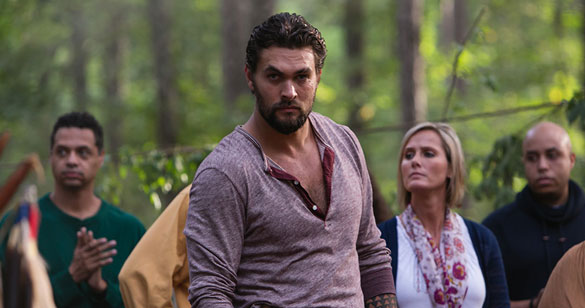 The SundanceTV channel has recently started creating scripted original series and the latest one is The Red Road starring Jason Momoa. In the series Momoa stars as Phillip Kopus, a member of the New Jersey Ramapough Mountain Indians who was recently released from prison. While Momoa is better known for action-oriented work like Game of Thrones, Conan the Barbarian, Stargate Atlantis, and heck, even Baywatch Hawaii, The Red Road gives him an opportunity to show off his dramatic side.
He spoke to New York Magazine about why he chose to take a role in a dramatic series and how he prepared himself for the role. Read more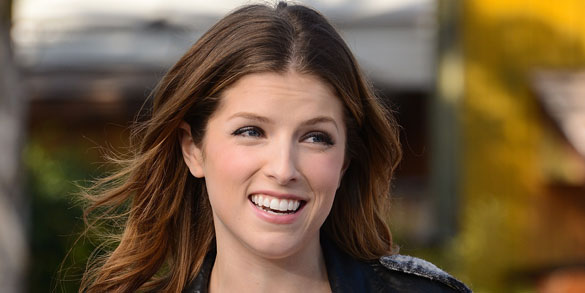 I was a little late to the "Anna Kendrick is talented and adorable" party considering that she first became known starring on Broadway in the musical High Society in 1998 when she was only 12. Music has been a huge part of her career since, particularly in the movie Pitch Perfect that led to her scoring a hit song with Cups.
While Kendrick has a few more musical projects lined up — she will star in film adaptations of the musicals The Last Five Years and Into the Woods and will return for Pitch Perfect 2, she told The Wrap that after that rush of musicals she's going to take a well-deserved break from singing. Read more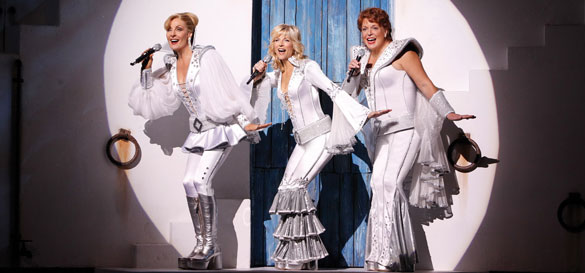 Though statistics show that over two-thirds of people in Broadway audiences are female and plenty of famous actresses continue to grace Broadway stages, backstage the numbers are quite different.
According to The Wrap, only 14 percent of the productions on Broadway during the 2012-2013 season were directed by women. Perhaps even more eye-opening is that of the 28 plays that opened during the same season only three were written by women and only one musical — Kinky Boots — had a score written by a woman. That woman happens to be quite famous herself, pop star Cyndi Lauper, suggesting that female newcomers have an even more difficult road to becoming Broadway composers. The Wrap compiled its statistics through research on the Internet Broadway Database. Read more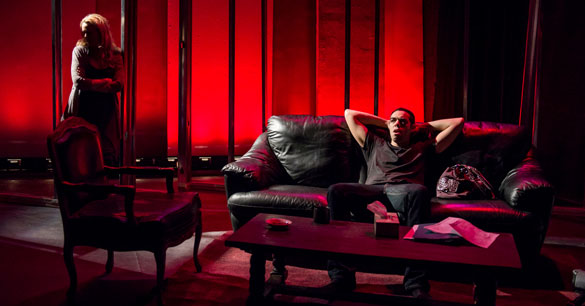 In recent years The Seeing Place has been pairing plays by different playwrights with thematic similarities together in repertory. Through hard work and persistence they have been granted the rights to a number of acclaimed plays, and the current productions maintain that high quality of material – Christopher Shinn's Dying City (nominated for the Pulitzer Prize in 2008) and Lee Blessing's Two Rooms (named Best Play of the Year by Time Magazine in 1988). While in the past I've often been most impressed by The Seeing Place's work with large ensembles, with Dying City and Two Rooms the company presents two one act plays with small casts in rotating repertory that equals their notable work with far larger casts. Read more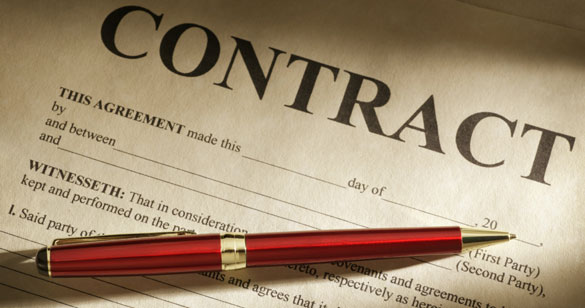 While it seems almost like a myth at this point, there was a time when TV's top network television stars could make a million dollars or more per episode, like Charlie Sheen on Two and a Half Men or the cast of Friends. With the television audience more fragmented that ever and ratings down across the spectrum, such huge paydays are not just rare but almost facing extinction. Most of the biggest "hit" shows of today have a fraction of the viewers that hit shows of the 1990s like Seinfeld and Friends have, so actors have less leverage when they are negotiating their contracts.
The Hollywood Reporter breaks down  how contracts for television actors are increasingly less lucrative. Read more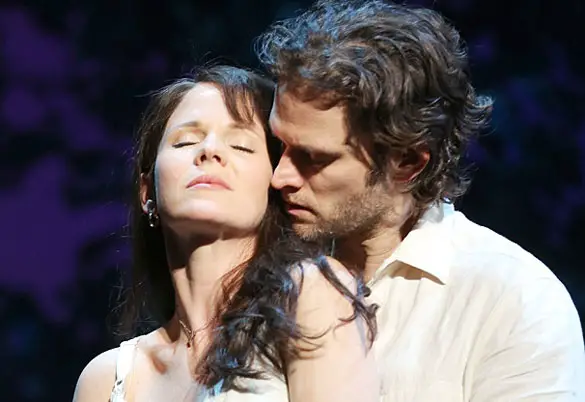 Despite the influx of Hollywood stars on Broadway stages in recent years, the theater community in New York City can often seem like a small world. It's not uncommon for actors to find themselves working with actors over again in different shows. Such is the case with Kelli O'Hara and Steven Pasquale, who stars as the leads in the new musical The Bridges of Madison County. O'Hara and Pasquale previously appeared together in the Seattle and Chicago tryouts of The Light in the Piazza, which was incidentally also directed by Bridges director Bartlett Sher.
However, Pasquale's role on TV's Rescue Me prevented him from playing that role on Broadway. But nearly ten years later the pair finally get to work together on Broadway. O'Hara spoke to The Wall Street Journal about working with Pasquale and why she thinks it's important to stretch before singing. Read more

It might be hard to believe, but when Neil Patrick Harris takes the stage in Hedwig and the Angry Inch in the spring it will be the first time in nearly a decade that Harris has been in a Broadway musical. Sure, in the meantime we've seen Harris sing, dance, host the Tonys (four times) and direct the Off-Broadway play Nothing to Hide, but Harris hasn't been in a Broadway musical since Assassins had a brief run in 2004.
Yet as he tells The New York Times, performing as the titular transgender woman from East Berlin in the Broadway debut of the 1998 Off-Broadway hit is the exact opposite of taking it easy. Read more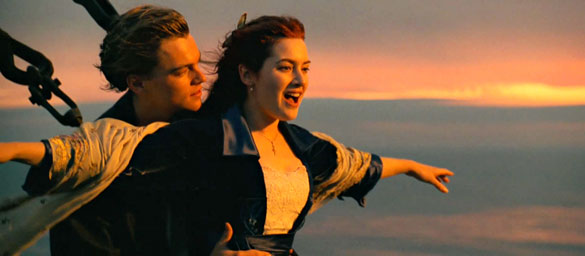 As one of the most popular films ever released, 1997′s Titanic still generates plenty of income a year for those who were involved with making the film. However, one of them, a man by the name of Vi Jay, hasn't seen another penny since his original payment and he feels that he is entitled to more according to a lawsuit filed Friday in Los Angeles Superior Court.
While the film was in production nearly 20 years ago, Jay answered an open casting call and was cast as a background extra at the rate of $60 a day. However, Jay claims that director James Cameron instead used Jay in the role of the "Spindley Porter," who appears in Kathy Bates' first scene roughly 28 and a half minutes into the movie. The scene lasts about fifteen seconds, and the porter character is heard saying "yes" to Bates' character twice. Read more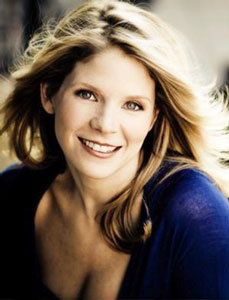 It's starting to seem like Kelli O'Hara is becoming the Susan Lucci of Broadway. 
O'Hara has been nominated for four Tony Awards for a number of acclaimed productions, but has yet to win. However, it's possible that O'Hara might have success with her most out-of-the-box Broadway musical yet: The Bridges of Madison County, based on the bestselling book. She is also negotiating to star in a revival of The King and I in the future, just in case she doesn't get a Tony for this one, either. She spoke about why she insists on challenging herself over and over again in her career, including when she took on a Shakespearean role.
Not only does O'Hara refer to The Bridges of Madison County as her "biggest challenge," but she is doing it as the mother of a five month year old baby. As many new parents will tell you, O'Hara says, "Sleep is a whole different thing for me now," making the production extra difficult. Read more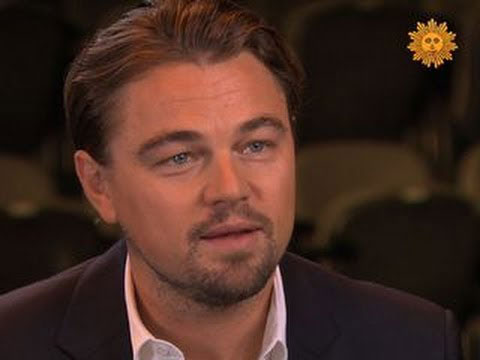 Many actors aspire to have a place in today's Hollywood like Leonardo DiCaprio's… including DiCaprio himself, had you asked him 20, 15, 10, or even 5 years ago. In an interview with CBS Sunday Morning, DiCaprio spoke about his earliest aspirations to become an actor, which actor he has worked with who had the biggest influence on him, and how he feels about his current place in Hollywood.
Despite his current acclaim as an actor, DiCaprio never went to acting school. He reveals, "I went to drama class in junior high and high school, but I never had sort of formal training or anything like that, no." However, he was always interested in acting. He explains, "I grew up in a kind of an artistic household. I was always kind of imitating my dad's friends and I would imitate everyone around us in the neighborhood. And I'd carry that over in school and get into a lot of trouble constantly. Once I found out that people actually got paid for this, I was like, all right!" Read more