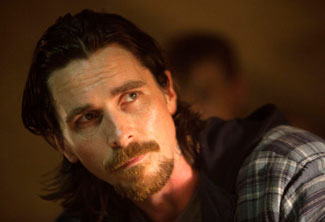 Who doesn't like Christian Bale (Well, besides that guy he yelled at on the set of Terminator Salvation)?  Though Bale has been absent from cinemas since The Dark Knight Rises last summer, he stars in two films that are being released this month: Out of the Furnace and American Hustle.  Though American Hustle might be getting most of the spotlight — I mean, it's already winning a ridiculous amount of awards and hasn't even been released yet — Bale's performance in Out of the Furnace should not be overlooked. In the film he plays a working class man in a dying Rust Belt town whose brother, portrayed by Casey Affleck, goes down a dark path.
While promoting Out of the Furnace Bale spoke with New York magazine about his career as an actor as he enters yet another stage in his nearly thirty year career.
Since starring in his third (and final) Batman movie, Bale has been filling his schedule with all sorts of projects.  He admits that it affects his perception of time, saying, "When you're doing a film, you lose all sense of time. You can't even believe that anybody else has a life outside of the film you're doing. You completely lose track." Read more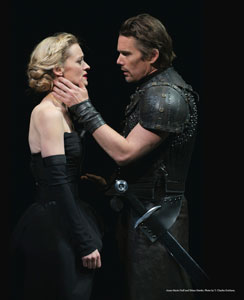 New York City must have a strong appetite for Macbeth.  In just the past five years, Macbeth has already been on Broadway twice: in 2008 starring Patrick Stewart in the title role and earlier this year starring Alan Cumming in his rather unorthodox nearly one-man show version. During that time there have also been several Off-Broadway productions, dozens of Off-Off-Broadway reinventions, and even the celebrated interactive adaptation Sleep No More that has been running at the McKittrick Hotel for nearly three years (I always thought my last name made a charming name for a hotel, even a fake one.  But I digress…)  The next major production has already been announced too: Kenneth Branagh will be bringing his celebrated production from the Manchester International Festival to make his New York theater debut.
So the question of the current production of Macbeth starring Ethan Hawke at Lincoln Center's Vivan Beaumont Theater is not so much what the production does, but what it does differently.  After all, everyone in the audience likely knows the story – it is one of Shakespeare's most widely-known plays and deeply ingrained in our culture – so in many ways those tackling it end up focusing on style over substance. Read more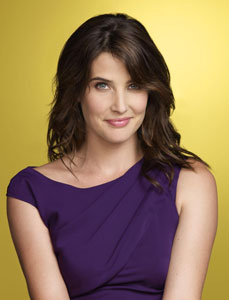 When an actor portrays the same character on a television series for nine seasons, it's common that he or she will be associated with the characteristics of that character by fans of the show.  It doesn't help if that actor goes on to portray similar characters in outside projects, too. So when How I Met Your Mother's Cobie Smulders says that the common perception of her is "Some tough chick.  I do all these things where I like guns, and I'm kind of a guy's girl." She wonders, "I have NO idea where that comes from."
Of course, that perception doesn't come from nowhere.  Along with her How I Met Her Mother character Robin, Smulders also appeared as S.H.I.E.L.D. Agent Maria Hill in The Avengers.  Still, Smulders doesn't want that tough perception of her to completely go away.  After all, her personal goals include, "A long, life and career, I hope, in the Marvel Universe" (she will reprise her Marvel role in Captain America: The Winter Soldier and Avengers: Age of Ultron). Read more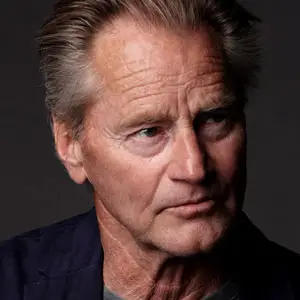 You really won't see Sam Shepard in a blockbuster movie (okay, he was in Stealth, but that's about it), so seeing Shepard's name in the credits of a film is probably a good indication that the movie is at least well-written.  That's because Shepard has always been as much of a writer as an actor and finds himself drawn to quality scripts. In a conversation with The Guardian, he talks about how he values the strength of a film script and why he primarily writes for theater these days.
Shepard admits that he chooses his roles based on how a character is written.  He explains, "I think it's based on the character. So many contemporary scripts are written by committee and they're pretty obviously written by committee. Within the first three to five pages, you can tell how many writers were on this sucker. If there's one writer, it's very distinct and usually they have a hold of something. The people I enjoy working with now are what they used to call 'auteurs': people who write their own material, then shoot it, and they're very rare. I mean, there's a handful of them." Read more

Harvey Weinstein practically wrote the book on modern award season campaigns, and starting this year he's embracing a new strategy to get SAG-AFTRA members talking about The Weinstein Company's films.
SAG-AFTRA members will get two free tickets to any of the company's films that are nominated for Screen Actors Guild Awards that happen to still be in theaters through a parternship with Fandango.  This means free movies for the 100,000+ members of the union and their dates of choice after nominations are announced on December 11.  This includes Philomena, currently in theaters, and upcoming The Weinstein Company releases Mandela: Long Walk to Freedom, August: Osage County and One Chance.  While members already have special screenings and screeners sent to them, this will allow to watch the movies in proper theaters. Read more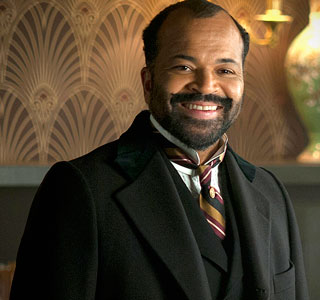 Jeffrey Wright has had a prolific 2013, appearing in Broken City, The Inevitable Defeat of Mister & Pete, A Single Shot, Only Lovers Left Alive, The Hunger Games: Catching Fire, and, of course, a brilliant season-long arc on HBO's Boardwalk Empire.  This comes off a period when Wright did not make many appearances in films (Wright did not appear in any films released in 2009 or 2010, and only supplied his voice to a film in 2012), especially after appearing in high profile roles previously.
In a conversation with The Associate Press, Wright spoke about why he's working more now, how he copes with not being considered a household name, and why he considers himself a struggling actor at times. Read more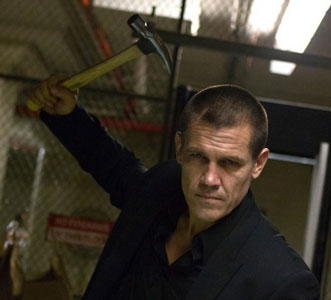 As a big fan of the original 2003 South Korean film Oldboy, I'd have to say that I think that the American remake, directed by Spike Lee, is pretty terrible.  But I can't help but give credit to star Josh Brolin for taking on the film's lead role of Joe, which is both emotionally and physically taxing. 
Brolin spoke to Moviefone about the demands of the role and how he prepared to film the American take on the original's famous hammer scene.
When asked if it was the most demanding role he's ever played, Brolin answered, "No, it's demanding in a very different way. Physically demanding, emotionally demanding, but W was very demanding. I was just terrified to play that guy. This was more demanding experimentally, because you're not really sure where it's going to go or what's going to happen. Spike sticks you in a room and puts an 11-minute mag on the film camera and just says, 'Go!' Sometimes it was embarrassing and sometimes it was funny. Sometimes it worked and sometimes you'd cry and sometimes you were really laughing hysterically. It just got weird. I think it's the weirdest role I've ever done." Read more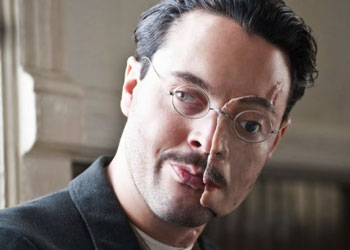 Season 4 of Boardwalk Empire wrapped up on Sunday, and naturally all of the key characters in the series underwent major changes.  One of those characters was Jack Huston's World War I sharpshooter character Richard Harrow, a character that started as a supporting character in the first season whose role grew into a lead as the series progressed.  New York magazine spoke to Huston about the finale, and if you haven't watched the episode yet you better not click for more!
After a particularly bloody season, the final scenes of the season 4 finale featured Harrow experiencing the happy ending that the fan favorite character deserved, only for the scenes to be revealed as the final happy thoughts of a dying Harrow. Read more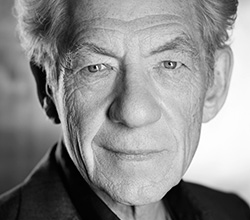 While not every professional actor is a good source of advice (just trust me on that), an actor as respected as Ian McKellen ought to have at least one or two pieces of good advice to pass along to aspiring actors.  During a rare break from acting in his current double bill of Waiting for Godot and No Man's Land on Broadway and taking goofy photos all over New York City with co-star and dear friend Patrick Stewart, McKellen spoke to Men's Journal Magazine and shared some advice on acting, handling fame and criticism, and what Shakespeare plays he thinks everyone should be familiar with.
When asked what advice he would give to a younger version of himself, McKellen says, "Work isn't everything. I think that has been my fault and my virtue at the same time." Read more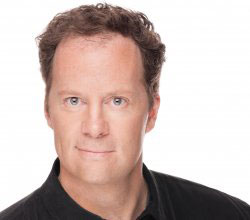 Though Ian McKellen and Patrick Stewart are obviously the stars of the productions of Waiting for Godot and No Man's Land now on Broadway, even those two can't play all the roles themselves (thought who wouldn't like to see them try?)  One of the other actors involved is Shuler Hensley, who spoke to NJ.com about taking a role in such a high-profile and challenging production.
Hensley admits that when his friends asked him if it possible to do both plays in the same day, he honestly didn't know if he could pull it off.  He points out, "It's the same as when you say, 'Are you ready for children?' You don't know. You can't answer that question until you do it." Read more