About
Lance Carter (SAG-AFTRA/AEA)
Editor/Actor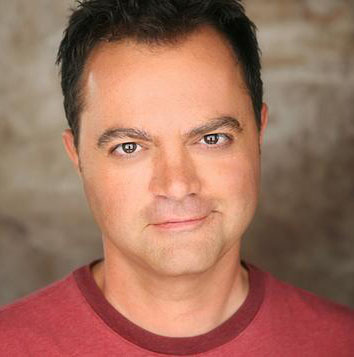 I got my start in the Baltimore/Washington D.C. area.  Starting out doing local theater, I moved on to extra work and was lucky enough to get my SAG card on my first union audition. (A SAG industrial was looking for actors who could drive a forklift. I was working for my father at the time and occasionally driving the forklift at his company. Who would have thought that that would be my ticket into SAG?)
I've performed in local theater, dinner theater, traveling shows, industrials, commercials, television (sitcoms, dramas) and film (independents and studio films).
I moved to LA in 2004 and since then, I've have the good fortune to work with actors whose careers everyone would love to have –  Topher Grace, Mila Kunis, Neil Flynn, Kurtwood Smith, Stephen Lang, Donal Logue, Rockmond Dunbar and many others.

What is this site about?
This site became live on June 30th, 2008. Originally, the goal was to help promote actors and post acting and actor news that I found on the web. After a year (almost to the day), I decided to change focus. It just wasn't fun anymore and it became like a job.
I decided to create my own news and content. Through industry contacts, I started to interview actors, directors, screenwriters, casting directors and I began to write more columns that helped inform actors.
I'm trying my best to make this the website for acting information and interviews. If there is anything I can ever help you with, please email me!  I would love to hear your thoughts or comments.
 Our Writers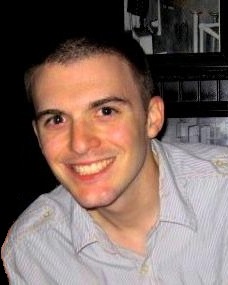 In college, overachiever Christopher McKittrick double-majored in Film and English because he loves to read, write, and watch movies. Since then Chris – who was born and raised on Long Island, New York and currently lives in Queens – has become a published author of fiction and non-fiction, a contributor to entertainment websites, and has spoken about literature, film, and comic books at various conferences across the country when he's not getting into trouble in New York City (apparently it's illegal to sleep on street corners…)
For more information about Chris, visit his website here!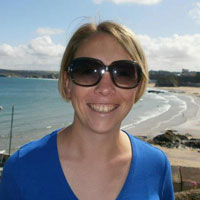 Becky Fuller majored in theatre and performance and now lives by the sea in the South-West of England with her three kids, where she works as a freelance writer, theatre reviewer and editor.
Becky has a major love of classic literature, plays, musicals, Disney and Glee. Check out her website here!
http://www.dailyactor.com/wp-content/uploads/2016/06/jeff-bridges-hell-or-high-water.jpg
Jeff Bridges on Creating a Character, 'Hell or High Water' and Playing The Dude
"I use elements of myself—I see my parallels with a character—and find similar things in my own personality." - Jeff Bridges on Creating a Character
http://www.dailyactor.com/actors-on-acting/jeff-bridges-creating-a-character/
http://www.dailyactor.com/wp-content/uploads/2016/07/benjamin-bratt-actor.jpg
Benjamin Bratt: "For as limiting as the opportunities are for actors and actresses of color I've been very blessed"
"...it's dangerous to keep going down the same artistic path." - Benjamin Bratt
http://www.dailyactor.com/actors-on-acting/benjamin-bratt-ive-been-very-blessed/
http://www.dailyactor.com/wp-content/uploads/2016/07/watch-keegan-michael-key-explain.jpg
Watch: Keegan-Michael Key Explains Why "Improv actors are at war together"
Check out Key's points on why it's so important for improv actors to have each others' backs in the clip above.
http://www.dailyactor.com/actors-on-acting/keegan-michael-key-improv-actors-at-war-together/
http://www.dailyactor.com/wp-content/uploads/2016/07/norman-reedus-actor.jpg
Norman Reedus on Acting: "If it's something you really want, you have to roll with the rejection"
Norman Reedus is a fan-favorite star on The Walking Dead and was in the cult favorite film The Boondock Saints. However, in the dozen years between those two gigs Reedus had experienced ups and downs in his career and in many cases he was cast in very small roles in big movies or lead roles […]
http://www.dailyactor.com/actors-on-acting/norman-reedus-acting-rejection/
http://www.dailyactor.com/wp-content/uploads/2016/07/frank-grillo.jpg
Frank Grillo on Being Typecast: "I welcome it"
"I hear actors pooh-pooh the idea... people might see them as a certain thing. I welcome it" - Frank Grillo on Typecasting
http://www.dailyactor.com/actors-on-acting/frank-grillo-on-typecasting/