About
Lance Carter (SAG-AFTRA)
Editor/Actor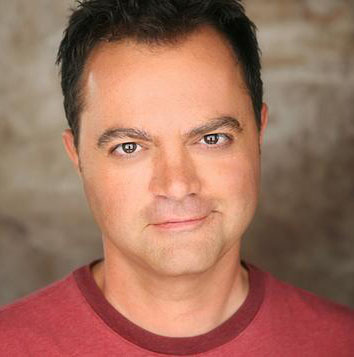 I got my start in the Baltimore/Washington D.C. area.  Starting out doing local theater, I moved on to extra work and was lucky enough to get my SAG card on my first union audition. (A SAG industrial was looking for actors who could drive a forklift. I was working for my father at the time and occasionally driving the forklift at his company. Who would have thought that that would be my ticket into SAG?)
I've performed in local theater, dinner theater, traveling shows, industrials, commercials, television (sitcoms, dramas) and film (independents and studio films).
I moved to LA in 2004 and since then, I've have the good fortune to work with actors whose careers everyone would love to have –  Topher Grace, Mila Kunis, Neil Flynn, Kurtwood Smith, Stephen Lang, Donal Logue and many others.
What is this site about?
This site became live on June 30th, 2008. Originally, the goal was to help promote actors and post acting and actor news that I found on the web. After a year (almost to the day), I decided to change focus. It just wasn't fun anymore and it became like a job.
I decided to create my own news and content. Through industry contacts, I started to interview actors, directors, screenwriters, casting directors and I began to write more columns that helped inform actors.
I'm trying my best to make this the website for acting information and interviews. If there is anything I can ever help you with, please email me!  I would love to hear your thoughts or comments: Lance@dailyactor.com
 Our Writers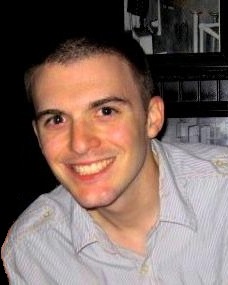 In college, overachiever Christopher McKittrick double-majored in Film and English because he loves to read, write, and watch movies. Since then Chris – who was born and raised on Long Island, New York and currently lives in Queens – has become a published author of fiction and non-fiction, a contributor to entertainment websites, and has spoken about literature, film, and comic books at various conferences across the country when he's not getting into trouble in New York City (apparently it's illegal to sleep on street corners…)
For more information about Chris, visit his website here!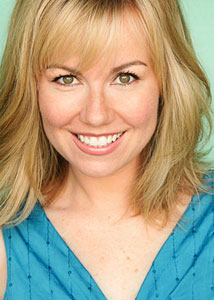 Kristyn Burtt is an IAWTV award-winning host and entertainment reporter. Currently, she is an entertainment correspondent for NBC/Universal's, iVillage, the awards show correspondent for Starpulse and a trending entertainment writer for SheKnows. Kristyn also co-hosts the popular Dancing With The Stars & So You Think You Can Dance recap shows for Maria Menounos' network, AfterBuzz TV.
Her website features all of the smoke and mirrors that Hollywood has to offer or feel free talk to Kristyn in 140 characters or less on Twitter.
http://www.dailyactor.com/wp-content/uploads/2015/01/watch-al-pacino-talks-the-humbli.jpg
Watch: Al Pacino Talks 'The Humbling' and His Extraordinary Career
In this conversation with Al Pacino talks about his role in The Humbling -- including working with Greta Gerwig -- and his historic acting career
http://www.dailyactor.com/2015/01/watch-al-pacino-extraordinary-career/
http://www.dailyactor.com/wp-content/uploads/2015/01/watch-oscar-nominee-steve-carell.jpg
Watch: Oscar Nominee Steve Carell Talks Improv, Auditioning for 'The Office' and 'Foxcatcher'
Carell talks about his entire career as an actor, including his background in improv, how he landed the Michael Scott role on The Office, and Foxcatcher
http://www.dailyactor.com/2015/01/oscar-nominee-steve-carell-improv-auditioning-for-the-office-foxcatcher/
http://www.dailyactor.com/wp-content/uploads/2015/01/ethan-hawke-ellar-coltrane-boyhood.jpg
Ethan Hawke Calls 'Boyhood' the "most special endeavor of my life"
Ethan Hawke is riding high with his fourth Oscar nomination for the Richard Linklater-directed Boyhood. In a recent "Ask Me Anything" on Reddit, the 44-year-old actor gave some thoughtful insight into his career and the 12-year creative endeavor that became the biggest film of the Oscar season. When asked what was the most difficult thing about […]
http://www.dailyactor.com/2015/01/ethan-hawke-boyhood-reddit-amaife/
http://www.dailyactor.com/wp-content/uploads/2015/01/martha-plimpton-a-delicate-balance.jpg
Martha Plimpton Takes a Refreshing Approach to a Long-Lasting Career
Martha Plimpton is an actress who enjoys the work, she's not in it for the fame. The proof is in her continually excellent work that she is doing on-screen and on the stage. She's currently starring in A Delicate Balance on Broadway. It's the audience who gives her the ultimate thrill. "I try to get […]
http://www.dailyactor.com/2015/01/martha-plimpton-long-lasting-career/
http://www.dailyactor.com/wp-content/uploads/2015/01/watch-michael-keaton-talks-candi.jpg
Watch: Michael Keaton Talks Candidly About His Career and His Approach to Acting in 'Birdman'
In this nearly 90 minute conversation, Michael Keaton is his usual affable self but is also remarkably candid about his career and his approach to acting.
http://www.dailyactor.com/2015/01/michael-keaton-career-approach-to-acting-birdman/