About
Lance Carter (SAG-AFTRA/AEA)
Editor/Actor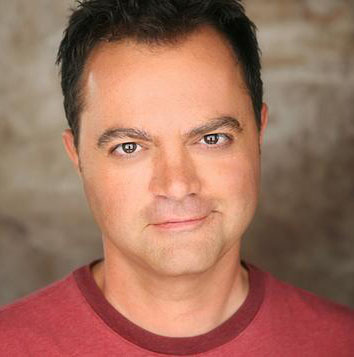 I got my start in the Baltimore/Washington D.C. area.  Starting out doing local theater, I moved on to extra work and was lucky enough to get my SAG card on my first union audition. (A SAG industrial was looking for actors who could drive a forklift. I was working for my father at the time and occasionally driving the forklift at his company. Who would have thought that that would be my ticket into SAG?)
I've performed in local theater, dinner theater, traveling shows, industrials, commercials, television (sitcoms, dramas) and film (independents and studio films).
I moved to LA in 2004 and since then, I've have the good fortune to work with actors whose careers everyone would love to have –  Topher Grace, Mila Kunis, Neil Flynn, Kurtwood Smith, Stephen Lang, Donal Logue, Rockmond Dunbar and many others.

What is this site about?
This site became live on June 30th, 2008. Originally, the goal was to help promote actors and post acting and actor news that I found on the web. After a year (almost to the day), I decided to change focus. It just wasn't fun anymore and it became like a job.
I decided to create my own news and content. Through industry contacts, I started to interview actors, directors, screenwriters, casting directors and I began to write more columns that helped inform actors.
I'm trying my best to make this the website for acting information and interviews. If there is anything I can ever help you with, please email me!  I would love to hear your thoughts or comments.
 Our Writers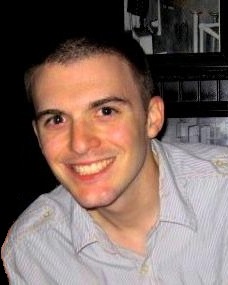 In college, overachiever Christopher McKittrick double-majored in Film and English because he loves to read, write, and watch movies. Since then Chris – who was born and raised on Long Island, New York and currently lives in Queens – has become a published author of fiction and non-fiction, a contributor to entertainment websites, and has spoken about literature, film, and comic books at various conferences across the country when he's not getting into trouble in New York City (apparently it's illegal to sleep on street corners…)
For more information about Chris, visit his website here!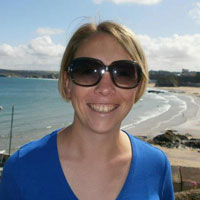 Becky Fuller majored in theatre and performance and now lives by the sea in the South-West of England with her three kids, where she works as a freelance writer, theatre reviewer and editor.
Becky has a major love of classic literature, plays, musicals, Disney and Glee. Check out her website here!
http://www.dailyactor.com/wp-content/uploads/2016/04/julia-louis-dreyfus-veep.jpg
Julia Louis-Dreyfus: "Opportunity for women in television has increased. It's because the landscape has widened"
"I did not come out of SNL as any kind of name. I didn't do anything particularly great when I was there. I didn't. It's fine. But I learned a tremendous amount."
http://www.dailyactor.com/tv/julia-louis-dreyfus/
http://www.dailyactor.com/wp-content/uploads/2016/04/Tituss-Burgess-Unbreakable-Kimmy-Schmidt.jpg
Tituss Burgess on How He Landed His 'Unbreakable Kimmy Schmidt' Role
Burgess reveals how his role on 30 Rock led to 'Kimmy Schmidt' and whether or not he'd consider returning to Broadway.
http://www.dailyactor.com/tv/tituss-burgess-unbreakable-kimmy-schmidt-role/
http://www.dailyactor.com/wp-content/uploads/2016/04/Christine-Baranski-The-Good-Wife.jpg
Christine Baranski on the End of 'The Good Wife' and Going Back to Theatre
The final episode of The Good Wife airs on May 8, and it's been several weeks since series star Christine Baranski shot the final episode with her co-stars. She spoke to The Hollywood Reporter about the end of the series she has spent the last seven years working on and what she plans to do […]
http://www.dailyactor.com/tv/christine-baranski-the-good-wife-theatre/
http://www.dailyactor.com/wp-content/uploads/2016/04/jake-gyllenhaal-demolition.jpg
Jake Gyllenhaal on 'Demolition', Working with Chris Cooper and Directors Who Want Nothing to Do With Him
"I think storytelling is the most important part of movie-making over performance." - Jake Gyllenhaal
http://www.dailyactor.com/film/jake-gyllenhaal-demolition-chris-cooper/
http://www.dailyactor.com/wp-content/uploads/2016/04/don-cheadle-miles-davis.jpg
Don Cheadle: "Be scared. Be on the edge of your creativity"
"Be willing to fall flat on your face and be in an unknown place. If you're doing that, you're probably growing" - Don Cheadle
http://www.dailyactor.com/film/don-cheadle-scared-creativity/