Why Jake Gyllenhaal is Okay with Not Being Nominated for His Work in 'Prisoners'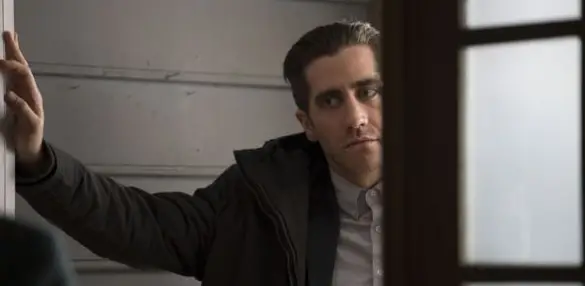 With the Oscars less than two weeks away, Hollywood is focused on will walk away with that statuette on March 2. In this strong acting year though, there were many snubs on the Oscar nominations list. Jake Gyllenhaal was one of those actors.
His work as Detective Loki in Prisoners was critically acclaimed by film reviewers, but somehow voters at the Academy missed honoring his stellar turn. The 33-year-old actor talked with HuffPost Entertainment about the slight.
He took it all in stride by explaining, "People have been really, really complimentary and very kind in talking about that character. At this point, I'm just happy to be able to keep working — to be able to do those things."
The Prince of Persia star also understood that it was a jam-packed year for great performances in the men's categories.
"I think this year in particular, there are such incredible performances by actors and that's exciting because my only interest is trying to work with people and be as honest as possible. I know it sounds a little funny, but it's very hard to do in your work. And I feel like when you do it — I'm sure you feel it in your work, too — when you do it, you're like, 'All right, cool, people respond. Cool.' And to see actors really wanting to do it and they're doing it beautifully?
I mean, this is, like, we can talk, talk, whatever. Fuck. But you see Matthew McConaughey and the work that he's done, particularly in Dallas Buyers Club and stuff and you just go, 'Beautiful, honest work.' Whether there's an award for it or not? I mean, what he does when you experience him onscreen is beautiful work."
While Gyllenhaal missed the Oscars season this time around, he's already been a nominee for Brokeback Mountain in 2006. Surely, there's another nomination in his future.
Latest Videos
http://www.dailyactor.com/wp-content/uploads/2014/07/bill-hader.jpg
Bill Hader: "I kind of fell into acting" (video)
Bill Hader, starring in the soon to be released The Skeleton Twins, talks about the film and how he fell into acting and then got "crazy lucky" in this quick video from USA Today. Share on Tumblr
http://www.dailyactor.com/2014/07/bill-hader-fell-into-acting-video/
http://www.dailyactor.com/wp-content/uploads/2014/07/director-john-carney-narrates-a.jpg
Director John Carney Narrates a Scene from 'Begin Again' Starring Kiera Knightley and Mark Ruffalo
Director John Carney (Once) narrates a scene from his new film, Begin Again. Starring Keira Knightley and Mark Ruffalo, the scene shows the first time the two characters meet. I haven't seen it yet but I've heard it's great.
http://www.dailyactor.com/2014/07/begin-again-scene-director-john-carney-keira-knightley-mark-ruffalo/
http://www.dailyactor.com/wp-content/uploads/2014/07/holler-if-you-hear-me-gma.jpg
Watch the Cast of Broadway's 'Holler If You Hear Me' Perform 'California Love' on GMA
The cast of Broadway's newest musical, Holler If You Hear Me with music from Tupac Shakur, performed on Good Morning America this morning. Singing 'California Love', the cast (including the teriffic Christopher Jackson – read our interview here), show why they're the most energetic and inspiring group of actors on Broadway. Holler If Ya Hear [...]
http://www.dailyactor.com/2014/07/watch-cast-broadways-holler-hear-perform-california-love-gma/
http://www.dailyactor.com/wp-content/uploads/2014/07/behind-the-scenes-of-dawn-of-the.jpg
Behind the Scenes of 'Dawn of the Planet of the Apes' with Performance Capture Actor Terry Notary
Actor Terry Notary is 1 of 5 actors playing the apes in the new Dawn of the Planet of the Apes. "When you see armies of apes," he says, that's "five of us." Check out the video where you can watch his performance capture work.
http://www.dailyactor.com/2014/07/dawn-planet-apes-performance-capture-actor-terry-notary/
http://www.dailyactor.com/wp-content/uploads/2014/07/melissa-mccarthy-daily-show.jpg
Melissa McCarthy and John Stewart Talk About Terrible Commercial Auditions on 'The Daily Show'
Melissa McCarthy stopped by The Daily Show last week to plug about her new movie, Tammy. She talked about how she loved working with her husband, Ben Falcone (director of Tammy) and then segued into talking about some horrible working situations. The always hilarious McCarthy then started to tell host John Stewart about a particular [...]
http://www.dailyactor.com/2014/07/melissa-mccarthy-john-stewart-commercial-auditions-the-daily-show/