Audition Tips: Improve Your Performance With 'Personalization'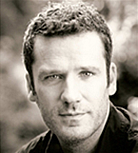 Written by Brian Timoney
Auditions can be one of the most frustrating and unnatural places to give a performance. You are expected to perform in front of people you've never met and who have the power to make or break your acting career. If this wasn't bad enough, you will often be given instructions just minutes before you are expected to perform.
Despite being in this intimidating, unnatural environment, your ability to 'pull it out of the bag' will often determine the success of failure of your acting career. Though it may seem unfair, it is the same for everyone.
The question is, what are you going to do about it?

Speeding Up the Process
One of the most challenging elements of an audition is having to give a convincing performance without the preparation time that you would usually have. For most acting roles you would have at least a couple of hours to get into character. This would allow you to develop a background story for your character and gradually acclimatize yourself to your character's situation. As a result you would be able to give a convincing, developed performance.
So, how can you give a similar performance with only a few minutes prep time?
Simple….personalization.
What is 'Personalization'?
Personalization is a technique used by method actors to help them give 'real' performances without the need for imitation or inspiration. By simply fueling your performance with real feelings and real emotions, you are able to give performances that can be more convincing than if you had months to invent these feelings and emotions.
Let's imagine a common scenario. You are in an audition and you are required to play a character who's in a complicated relationship with a member of the opposite sex. You are required to play a scene in which the relationship is coming to an abrupt end. Now, this would be very difficult to prepare for in just a few minutes, especially if the actor opposite you was someone you'd never met before. However, by using personalization you would project the personality of someone from your own past onto your fellow actor. By carefully and accurately projecting the image of someone you've been in a doomed relationship with and recalling your own feelings at the moment it all came to an end, you will be able to give a thoroughly authentic performance at almost a moment's notice.
This is a great technique for any acting scenario but it's particularly useful for auditions. One of the best things about this technique is that it can be completely internalized. This means that those that see your performance won't know that you are using personalization to fuel your performance. They won't know whose image you are projecting onto your fellow actor and they won't know about the raw, evocative emotions that you felt as you gave your performance.
All they will see is an actor giving a great performance with only a few moments to prepare!    
Brian Timoney is one of the world's leading authorities on method acting. He has been working in the acting industry for over 20 years and has worked in TV, radio, film and theatre.
Brian currently delivers a wide range of method acting classes in London. You can find out more about Brian and his acting courses at www.briantimoneyacting.co.uk.
Latest Videos
http://www.dailyactor.com/wp-content/uploads/2014/09/watch-david-mamet-in-the-1976-sh.jpg
Watch: David Mamet in the 1976 Short Documentary 'The Playwright Directs'
Though David Mamet is best known for his distinctive writing style in his scripts for the stage and screen, he has also directed theater and film. The 1976 short documentary titled The Playwright Directs depicts Mamet directing actors through several scenes at an almost frantic pace, dispensing pearls of wisdom throughout, like his thoughts on […]
http://www.dailyactor.com/2014/09/watch-david-mamet-1976-documentary-the-playwright-directs/
http://www.dailyactor.com/wp-content/uploads/2014/09/watch-marvels-agents-of-s-h-i-e.jpg
Watch: Marvel's Agents of S.H.I.E.L.D. Season 1 Bloopers
Forgetting lines? Corpsing? Delivering lines in Spanish? Unruly props? All in a day's work on the set of Marvel's Agents of S.H.I.E.L.D, apparently. Clark Gregg, Ming-Na Wen, and the rest of the cast find plenty of humor while playing super-serious secret agents in the Marvel Universe. While you're waiting for season 2 of the series […]
http://www.dailyactor.com/2014/09/watch-marvels-agents-of-s-h-i-e-l-d-season-1-bloopers/
http://www.dailyactor.com/wp-content/uploads/2014/09/audtion-tapes-robin-wright-and-h.jpg
Audition Tapes: Robin Wright and Haley Joel Osment Audition with Tom Hanks for 'Forrest Gump'
Check out Robin Wright auditioning for the role of Jenny from Forest Gump opposite Tom Hanks. Interestingly enough, Hanks doesn't quite have Gump's southern drawl down just yet while the other actors audition with him. In fact, Hanks would base Gump's voice on the voice of Michael Conner Humphreys, who played the young Forrest and […]
http://www.dailyactor.com/2014/09/audtion-tapes-robin-wright-haley-joel-osment-tom-hanks-forrest-gump/
http://www.dailyactor.com/wp-content/uploads/2014/08/bryan-cranston-emmy-award-speech.jpg
Watch: Bryan Cranston's Emmy Award Speech: "I love to act. It is a passion of mine and I will do it until my last breath."
The Emmy Awards weren't the most exciting awards show this year but with Bryan Cranston winning for Outstanding Actor in a Drama for Breaking Bad, we at least got to hear one heck of a fantastic acceptance speech. "I was a kid who always looked for the shortcut," he said. "I did happen to stumble […]
http://www.dailyactor.com/2014/08/watch-bryan-cranston-and-aaron-pauls-emmy-award-speeches/
http://www.dailyactor.com/wp-content/uploads/2014/08/audition-tapes-gerard-butler-aud.jpg
Audition Tapes: Gerard Butler Auditions for 'Dracula 2000′
Check out Gerard Butler auditioning for the role of Dracula in the movie, Dracula 2000. The film, about a group of thieves who break into a chamber expecting to find paintings, but instead find Dracula himself, also starred Christopher Plummer, Jonny Lee Miller and Nathan Fillion. Bulter has some sweet rock star hair, huh?
http://www.dailyactor.com/2014/08/audition-tapes-gerard-butler-dracula-2000/