How To Become A Star When You Already Are One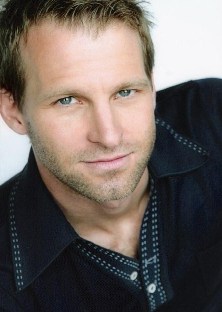 Written by Anthony Meindl
You come from the Heart of a Star. You actually are the heart of a star, but more on that later.
As energetic beings, you are pure positive, magnetic, creative, attraction-based energy. Your birthright is love. Your DNA is joy and intelligence.
Staying aligned with this energy is the currency that moves you in the direction of the things that you desire in the world. And when you have a desire – it is birthed from that same energy that you already are.
Think about it. When you have desires for things – what launches the desires – are feelings of love, excitement, passion, joy, creativity, possibility, wonder.
In short, you.
But you sidetrack yourself and cancel out your intentional desires because you get caught up in the left brain dialogue that makes you feel like crap. It puts you at odds with what you want because it tells you you're not "good enough" or "pretty enough" or "talented enough" to have it.
So you start identifying with that part and lose the energetic connection to who you truly are.
One way to stay connected is to realize what makes you feel bad about yourself.
And one way you feel bad about yourself is that you use a corporate measuring stick to determine your worth.
We let the corporate mentality machine of our culture determine our happiness factor.
We buy (literally and figuratively) what the media portrays and our self worth and self esteem are created through comparisons.
You are not analytics, algorithms, search engine optimization results.
You are not a statistic, a price point, a demographic, a sale, a number of hits, a rating, a label.
You are not your IMDB ranking, the number of tweet mentions you get, the Facebook friends you acquire, the happy faces or thumbs up you generate.
You can't let this corporate model of comparing and then determining what's "hot" or "popular" or "in" squash the spirit of who you are.
The spirit of who you are is Infinite. And now there is the science to prove it. You are made of the same stuff that stars are made.
Billions of year's ago, before there were planets or the sun, there was just space. Infinite space was filled with subatomic particles which became atoms of hydrogen which, through nuclear fusion, formed stars. Certain stars would blow up, spewing matter from within their core over billions of miles. This matter, through gravitational pull, coalesced and later formed planets – including Earth – and everything on the planets.
Including you.
So you come form the Heart of a Star.
So remember that the next time you start corporatizing yourself.
You are the heart of a star.

Anthony Meindl is an award-winning writer, producer, director and actor whose first feature screenplay, THE WONDER GIRLS, was the Grand Prize Winning Feature Screenplay in the Slamdance Film Festival Screenplay Competition in 2007. Prior to this accomplishment, Meindl was responsible for the production of an array of award-winning projects. His background in acting, training, and performance has afforded him the opportunity to create what has become a thriving artist community in Los Angeles.
Check out Anthony's book, At Left Brain, Right Turn
http://www.dailyactor.com/wp-content/uploads/2015/03/sally-field-hello-my-name-is-doris.jpg
Sally Field On Improvisation, How She Chooses Her Roles and 'Hello, My Name is Doris'
"There's a dearth of roles for women. I turn down a lot of stuff because there's just nothing in it for me to do." – Sally Field Actress Sally Field put in an appearance at SXSW last week to promote her new film, Hello My Name is Doris. Michael Showalter has directed the movie […]
http://www.dailyactor.com/2015/03/sally-field-improvisation-roles-hello-my-name-is-doris/
http://www.dailyactor.com/wp-content/uploads/2015/03/Will-Ferrell-Get-Hard.jpg
Will Ferrell on His Comedy Roots, 'Get Hard' and His Favorite Roles to Play
Ferrell was on hand to take part in a Q&A and spoke more about how working with Hart came about. When asked if he chooses his projects based on who he wants to work with, or the script itself, Ferrell explained that each project was different.
http://www.dailyactor.com/2015/03/will-ferrell-on-his-comedy-roots-get-hard-and-his-favorite-roles-to-play/
http://www.dailyactor.com/wp-content/uploads/2015/03/daniel-dae-kim.jpg
Hawaii Five-0's Daniel Dae Kim Talks Directorial Debut: "The first day I had to yell action, it was kind of odd"
Hawaii Five-0's Daniel Dae Kim, who fans know best as Chin Ho Kelly, recently made his directorial debut on the CBS series. Kim shared his experience with The Hollywood Reporter, saying that his experience was "weird at first," as he had to direct his co-stars. "The first day I had to yell action, it was […]
http://www.dailyactor.com/2015/03/hawaii-five-0-daniel-dae-kim-directorial-debut/
http://www.dailyactor.com/wp-content/uploads/2015/03/Ellie-Kemper-Unbreakable-Kimmy-Schmidt.jpg
Ellie Kemper on 'Unbreakable Kimmy Schmidt', Doomsday Cults and Tina Fey
When Ellie Kemper joined The Office in season 5, her character Erin Hannon wasn't intended to be one of the show's primary characters. However, Kemper won producers over with her portrayal of the cheerful, naive receptionist and Erin was heavily featured in the series' final seasons. Her portrayal also impressed 30 Rock producers Tina Fey […]
http://www.dailyactor.com/2015/03/ellie-kemper-unbreakable-kimmy-schmidt-tina-fey/
http://www.dailyactor.com/wp-content/uploads/2015/03/lily-james-cinderella.jpg
Lily James on Auditioning for 'Cinderella' and the Hardest Scenes She Had to Shoot
"The good thing is wearing something like that sort of changes how you stand and it gives you a sense of grace that you can use to your advantage as an actor" - Lily James on wearing corsets
http://www.dailyactor.com/2015/03/lily-james-on-auditioning-for-cinderella/