How Do I Get The Things I Desire? Recognition & Recovery!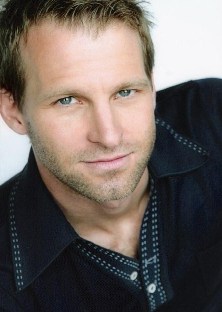 Written by Anthony Meindl
The science is in.
It all comes down to the moment.
Are you in it? Are you here? Now?
When you are, the brain creates what Harvard psychologist, SHAWN ACHOR, calls the "Happiness Advantage." Simply, when we are present to the joy of the moment we not only turn on all the learning centers of our brain, but we also perform better than when the brain is neutral, negative or stressed.
And what keeps us negative and stressed? We take the Brain Drain Train (next stop Desperation City) and listen to the negative things we tell ourselves when we get triggered in an emotional way.
So how do we stay plugged into the creative nerve center that generates the good feeling desires we have in life?
Science calls it the brain.
I simply call it, "Choose to feel good."
It leads to the same results.
A lot of the things we're taught in life is that happiness comes in getting stuff: babes, boats, bling.
That stuff's fine. But that's not the real reason why we create, even though the advertising media machine wants to anesthetize you into thinking it is.
What you want is joy. It's not in any thing. It's already yours. It's who you are.
What you want is to create. That's what you are: a creator. Except you compare yourselves to others who create and then feel like shit about yourself because the media portrays certain creations to be better than others.
The work is simple. Keep using your feelings as your emotional guide through life.
When you catch yourself being upset by something, it's generally not because something bad or tragic or upsetting occurred. It's because what happened is running counter to what you thinkshould be happening and it immediately makes you feel pissed. Or cranky. Or sad. Or belligerent. Or jealous. Basically, not fun to be around!
Your boss should give you a raise. Your boyfriend should be nicer to you. You should be booking more jobs.
All these things may be true. But when events occur beyond our control, the real work is not to get upset about your inability to control them.
This doesn't mean that you settle for things you have the power to change. This doesn't mean that you don't ask for things you feel you deserve. Or that you stop trying to pursue your goals.
To experience a more meaningful, exciting, creative journey of your life simply requires you to stay plugged into what's working. What feels good. What doesn't make you beat yourself up for where you are and who you are.
And that's simply Recognition and Recovery.
Recognize where you are. And recover quickly from anything that doesn't support and make you feel good right now.
That becomes a happiness advantage.

Anthony Meindl is an award-winning writer, producer, director and actor whose first feature screenplay, THE WONDER GIRLS, was the Grand Prize Winning Feature Screenplay in the Slamdance Film Festival Screenplay Competition in 2007. Prior to this accomplishment, Meindl was responsible for the production of an array of award-winning projects. His background in acting, training, and performance has afforded him the opportunity to create what has become a thriving artist community in Los Angeles.
Check out Anthony's book, At Left Brain, Right Turn
Latest Videos
http://www.dailyactor.com/wp-content/uploads/2014/07/bill-hader.jpg
Bill Hader: "I kind of fell into acting" (video)
Bill Hader, starring in the soon to be released The Skeleton Twins, talks about the film and how he fell into acting and then got "crazy lucky" in this quick video from USA Today. Share on Tumblr
http://www.dailyactor.com/2014/07/bill-hader-fell-into-acting-video/
http://www.dailyactor.com/wp-content/uploads/2014/07/director-john-carney-narrates-a.jpg
Director John Carney Narrates a Scene from 'Begin Again' Starring Kiera Knightley and Mark Ruffalo
Director John Carney (Once) narrates a scene from his new film, Begin Again. Starring Keira Knightley and Mark Ruffalo, the scene shows the first time the two characters meet. I haven't seen it yet but I've heard it's great.
http://www.dailyactor.com/2014/07/begin-again-scene-director-john-carney-keira-knightley-mark-ruffalo/
http://www.dailyactor.com/wp-content/uploads/2014/07/holler-if-you-hear-me-gma.jpg
Watch the Cast of Broadway's 'Holler If You Hear Me' Perform 'California Love' on GMA
The cast of Broadway's newest musical, Holler If You Hear Me with music from Tupac Shakur, performed on Good Morning America this morning. Singing 'California Love', the cast (including the teriffic Christopher Jackson – read our interview here), show why they're the most energetic and inspiring group of actors on Broadway. Holler If Ya Hear [...]
http://www.dailyactor.com/2014/07/watch-cast-broadways-holler-hear-perform-california-love-gma/
http://www.dailyactor.com/wp-content/uploads/2014/07/behind-the-scenes-of-dawn-of-the.jpg
Behind the Scenes of 'Dawn of the Planet of the Apes' with Performance Capture Actor Terry Notary
Actor Terry Notary is 1 of 5 actors playing the apes in the new Dawn of the Planet of the Apes. "When you see armies of apes," he says, that's "five of us." Check out the video where you can watch his performance capture work.
http://www.dailyactor.com/2014/07/dawn-planet-apes-performance-capture-actor-terry-notary/
http://www.dailyactor.com/wp-content/uploads/2014/07/melissa-mccarthy-daily-show.jpg
Melissa McCarthy and John Stewart Talk About Terrible Commercial Auditions on 'The Daily Show'
Melissa McCarthy stopped by The Daily Show last week to plug about her new movie, Tammy. She talked about how she loved working with her husband, Ben Falcone (director of Tammy) and then segued into talking about some horrible working situations. The always hilarious McCarthy then started to tell host John Stewart about a particular [...]
http://www.dailyactor.com/2014/07/melissa-mccarthy-john-stewart-commercial-auditions-the-daily-show/