Creating Your Network – Doubling Your Income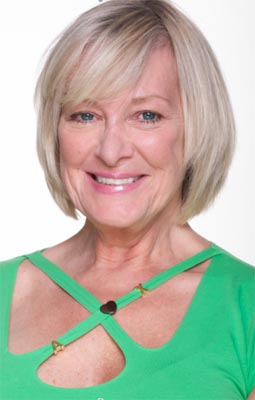 Written by Gywn Gilliss
First of all what is a network? How does that relate to being an actor?
"A network is a large group of people who communicate, are interconnected and work together as a system."
If you create a network you double, triple, exponentially multiply your work opportunities a gazillion times. The more people who know you, like you, want to work with you, the more work you will get. Then, the process of submissions, auditions and trying to get work is reduced to zero. Offers come out of nowhere from people who know you, have been referred to you, have seen your work. It's like virus marketing or the internet which is a humongous network. Career-wise you can then focus on just doing the work-a film, a play, a new prime time series.
You become a working actor, not an actor trying to get work.
So how do you build a network? How do you get a team of people on your side to represent you? Submit you for roles? Hire you? Create projects for you? Develop your career until you are at the top?
Here is a road map:
1. Create a database of people you know- maybe that's only 10 at the moment: other actors, playwrights, directors, a few casting directors, agents you met through a "pay-to meet", a personal manager, an acting teacher. Enter their names in a database with email capacity. There are many database email programs out there. We use Constant Contact. There's also icontact, eweber, infusionsoft, numerous companies and software but CC is easy to learn, has 5 minute tutorials and is free for the first 2 months – while you try it out. Then, if you sign up, it's affordable.
2. Grow your list weekly by meeting more agents, casting directors, writers, directors. Join organizations where you can network-NY Theater Meet-ups, AFI, Shooting People, Director's Guild, AFTRA, SAG, AEA, NY Women in Film and TV, LA Women in Film & TV, New Dramatists Guild, theater groups, acting companies…anything that will allow you to meet more people in the industry. If you know 5 people you will probably NEVER get an acting job. If you know 50 you might get a call, an audition, a job once a year. If you know 500, you'll get a job once a week!
3. Enter all the names of your contacts and check out the graphics, templates and usage of the program. It allows you to send out everything from press releases to holiday cards, download a photo into your personal messages (create your own stationary), design fliers, etc. Even if you are challenged on the computer-this is easy. It's all done for you with a few clicks. Not too difficult.
4. Start by sending out a few – "Hi! How are you doing'? Just wanted to say hello and tell you what I'm up to…" messages. As it becomes easier, send out an announcement when you are in a show, when you book a commercial, get a callback for a film, are appearing in an under 5 on a Soap, to wish them a Happy Birthday, Happy Labor Day, Happy Thanksgiving…there are templates for every reason, season and you can design more to relate to your career progress.
5. When you have a new demo reel or a new website, send a link in an email so they can see your most recent accomplishment and work .This seems like a lot of fuss but it's not any different than sending messages on Twitter, Facebook, or MySpace, only you are accomplishing a whole lot more. You are building not only your network of people who like you. You are building your career. Just like in the Tipping Point (a book you should read by Malcolm Gladwell) you suddenly have reached a critical mass- a list of 100 or 250 or more. Friends and Agents will forward your info on to other interested parties- Casting Directors who were looking for your type or tuned in to see you or Googled you when they were casting something. It all comes together. And you start working.
How long does this process take? Depends on how actively you apply the concept and follow up with the system. Months, a year or two. Isn't that better than staying in the same spot sending your resumes and post cards out and paying to meet one Industry contact at a time or having one audition at a time? Give it a shot!
Successful Marketing!
Gwyn Gilliss is the Founder and Executive Director of TAM, The Actor's Market, a marketing firm for actors. They provide monthly FREE seminars/teleseminars, FREE weekly marketing tips as well as access to top photographers, graphic artists and videographers who provide every marketing tool an actor needs. Gwyn's acting career spans several decades during which time she appeared on and off-Broadway, in classical roles in American Repertory companies in over 18 contract and recurring roles in Daytime/Prime time TV, Films and dozens of network commercials/V.O.'s. As the foremost Marketing/Career Coach she is available to work One-on-One with ready-to-succeed actors.
Latest Videos
http://www.dailyactor.com/wp-content/uploads/2014/09/audtion-tapes-robin-wright-and-h.jpg
Audition Tapes: Robin Wright and Haley Joel Osment Audition with Tom Hanks for 'Forrest Gump'
Check out Robin Wright auditioning for the role of Jenny from Forest Gump opposite Tom Hanks. Interestingly enough, Hanks doesn't quite have Gump's southern drawl down just yet while the other actors audition with him. In fact, Hanks would base Gump's voice on the voice of Michael Conner Humphreys, who played the young Forrest and […]
http://www.dailyactor.com/2014/09/audtion-tapes-robin-wright-haley-joel-osment-tom-hanks-forrest-gump/
http://www.dailyactor.com/wp-content/uploads/2014/08/bryan-cranston-emmy-award-speech.jpg
Watch: Bryan Cranston's Emmy Award Speech: "I love to act. It is a passion of mine and I will do it until my last breath."
The Emmy Awards weren't the most exciting awards show this year but with Bryan Cranston winning for Outstanding Actor in a Drama for Breaking Bad, we at least got to hear one heck of a fantastic acceptance speech. "I was a kid who always looked for the shortcut," he said. "I did happen to stumble […]
http://www.dailyactor.com/2014/08/watch-bryan-cranston-and-aaron-pauls-emmy-award-speeches/
http://www.dailyactor.com/wp-content/uploads/2014/08/audition-tapes-gerard-butler-aud.jpg
Audition Tapes: Gerard Butler Auditions for 'Dracula 2000′
Check out Gerard Butler auditioning for the role of Dracula in the movie, Dracula 2000. The film, about a group of thieves who break into a chamber expecting to find paintings, but instead find Dracula himself, also starred Christopher Plummer, Jonny Lee Miller and Nathan Fillion. Bulter has some sweet rock star hair, huh?
http://www.dailyactor.com/2014/08/audition-tapes-gerard-butler-dracula-2000/
http://www.dailyactor.com/wp-content/uploads/2014/08/interview-matt-dillon-and-carla.jpg
Interview: Matt Dillon and Carla Gugino Talk 'Wayward Pines'
FOX has a new limited-series that's got a terrific cast and interesting premise. It's called Wayward Pines and stars Matt Dillon, Carla Gugino, Melissa Leo, Toby Jones, Terrance Howard, Juliette Lewis, Tim Griffin and Shannyn Sossamon. The show, whose pilot was directed by M. Night Shyamalan, is about a Secret Service agent (Dillon) goes to […]
http://www.dailyactor.com/2014/08/interview-matt-dillon-carla-gugino-wayward-pines-comic-con/
http://www.dailyactor.com/wp-content/uploads/2014/08/interview-wayward-pines-stars-ti.jpg
Interview: 'Wayward Pines' Stars Tim Griffin and Shannyn Sossamon on the Show, Their Characters and More!
Griffin and Sossamonwere at Comic-Con where they sat in on some roundtable interviews to talk about the show.
http://www.dailyactor.com/2014/08/interview-wayward-pines-stars-tim-griffin-shannyn-sossamon-comic-con/