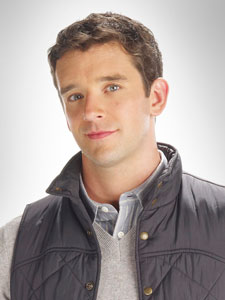 Michael Urie feels blessed to have been given the opportunity to star in CBS' new sitcom, Partners.  The actor, best known for his role as Marc on Ugly Betty, was also excited to learn that the show would be created by David Kohan and Max Mutchnick, the minds behind Will and Grace.
"I was happy to learn, once I had the job and got to know Max and David, that they had me in mind early on," Urie told Theater Mania.  "But it's probably a good thing I didn't know that when I auditioned for the role."
Although Urie is enjoying success on the small-screen, he's also done plenty of theater, including appearing in the play, The Temperamentals, and the revival of How to Succeed in Business Without Really Trying.
"Don't think for a minute I'm giving up theater," Urie said.  "I'm always looking for good roles.  I'm hoping to do something here [in L.A.] or in New York during our break.  I have dream projects, and I have reality projects!  But one way or another, I'll be back!"
Partners airs on CBS, Mondays at 8:30 p.m.