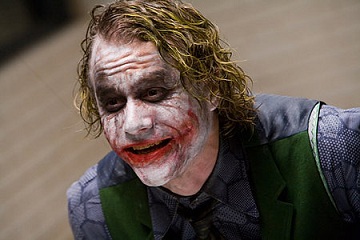 It was only a matter of time before Facebook took on Netflix by offering movie rentals. The mega social media networking Web site has teamed up with Warner Bros. studios to test digital rentals on its site.
Starting today, Facebook users can go online to rent  The Dark Knight, starring Christian Bale, Michael Caine and Heath Ledger. After "liking" the movie's fan page, users can rent the 2008 film for 30 Facebook credits, or $3. ) Viewers have 48 hours to watch the movie, which can be viewed full screen and paused at any time.
Warner Bros. claims it is the first movie studio to provide movie rentals on a social media web site.
"Facebook has become a daily destination for hundreds of millions of people," said Thomas Gewecke, president of Warner Bros. Digital Distribution. "Making our films available through Facebook is a natural extension of our digital distribution efforts. It gives consumers a simple, convenient way to access and enjoy our films through the world's largest social network."
As of this afternoon, 3,938,128 users have "liked" The Dark Knight on Facebook.