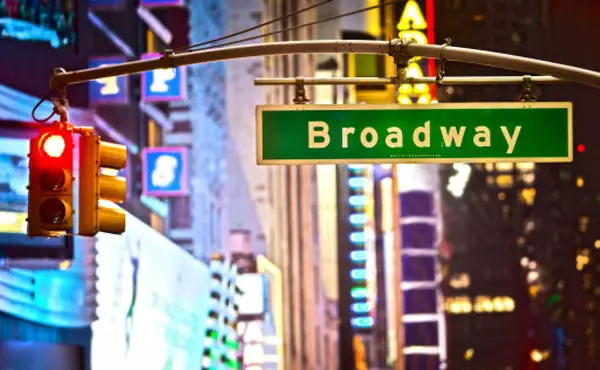 The common thought with Broadway plays today is that stars sell the tickets — after all, at the moment Glenn Close and John Lithgow (A Delicate Balance), Matthew Broderick and Nathan Lane (It's Only a Play), Bradley Cooper (The Elephant Man), and Hugh Jackman (The River) are all performing on New York stages in front of packed houses. But what if a production can't get a star to commit to several months on a Broadway stage? Producers all over Manhattan are likely curious how Love Letters, which opened in September and features nine big-name stars playing the play's two roles over its twenty-two week schedule, will perform with audiences.
Even before the current revival Love Letters has had a history of frequent cast turnovers. The 1988 A. R. Gurney play famously featured a cast that changed weekly in its off-Broadway version (including William Hurt, Christopher Reeve, Holland Taylor, Christopher Walken, Treat Williams, and Julie Harris). The subsequent Broadway production that opened in late 1989 also frequently changed its cast, and featured actors such as Lynn Redgrave, Stockard Channing, Jane Curtin, Timothy Hutton, Elaine Stritch, and Cliff Robertson and over a dozen others all taking the stage over its 96 performances.
The current Broadway production began previews with Brian Dennehy and Mia Farrow in the leads, but there wasn't much initial interest from audiences. The average theater capacity for the production's first four weeks was just over half (53.32%) for the first 26 performances, with the average price paid per ticket a very low $44.32 over the same period.
Week five marked Farrow's departure on October 10 and the first two performances starring Carol Burnett (Dennehy remained in the lead male role). Farrow's final performances and Burnett's first performances led to week five doing significantly better than the previous four weeks. Although the capacity was relatively unchanged (52.22%), the average price paid per ticket jumped to $76.18 — an over $20 increase from the previous week (and more than double than the average ticket price for week two), bringing the production its first week in which the weekly gross passed $300,000. That trend continued through Burnett's brief run — though the theater remained nearly half-empty, those who did attend the production from October 14 through November 9 paid more per ticket — an average of $73.82 per ticket.
November 9 marked the first performance starring Alan Alda and Candice Bergen in the leads, and it appears Love Letters  finally features a combination that ticket buyers are excited about. Alda and Bergen's first full week of performances grossed $483,280, nearly $90,000 more than the previous week (which had been the highest-grossing week). The average paid admission jumped to $86.25, and, even more importantly, the capacity jumped to 74.95%.
Not surprisingly, it was announced on November 13 and Alda and Bergen's run has been extended to end on December 18 instead of the initially announced December 5. This cuts the number of performances starring the next pair, Stacy Keach and Diana Rigg, to only 25 performances through January 9. The production's final pairing will be Martin Sheen and Anjelica Huston, who will star from January 10 through February 15.
Not surprisingly, there will be a lot of eyes on Love Letters for the next few weeks to find out which stars can sell tickets and if its limited engagement arrangement can ultimately be profitable.