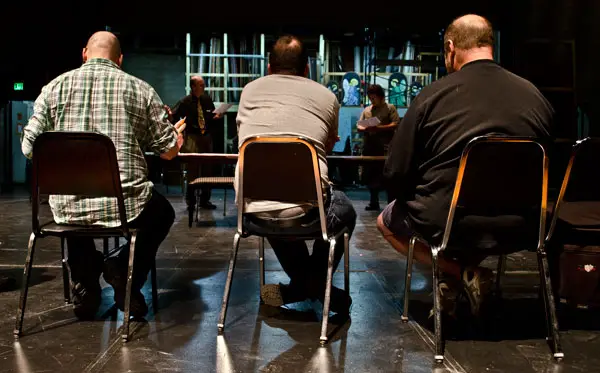 Would you pay $149 to attend a half-day way workshop with Debra Zane, the casting director of Twilight, Ocean's Eleven, The Hunger Games, and American Beauty? Many actors would gladly attend the scheduled workshop at the University of Calgary on September 19. However, before you sign up, there's just one hitch — Zane has no knowledge of the workshop. In fact, she probably has no plans to be in Canada anytime soon.
According to CBC News, the recently-advertised workshop is a complete scam. Neither Zane nor the Actors Training Ground, the organization listed on the flyer, were aware of the "appearance." ACTRA, the Alliance of Canadian Cinema, Television and Radio Artists, was also unaware of the workshop and has since warned its members to avoid it.
Zane has since contacted the promoter — listed as a "Jordan Benward" — at the listed phone number (which uses a California area code) and demanded that he pull the scam. Luckily, no credit cards of the actors who had already signed up for the course had been charged.
Whenever we reported on these scams — which unfortunately far too often in the acting world –we implore you to do thorough research to ensure that you aren't been scammed. In this case, Debra Zane would have come up in a Google search since she's a real-life casting director, so being more dedicated to researching possible scams (such as contacting the host organization) is imperative to keeping your hard-earned money in your pocket.