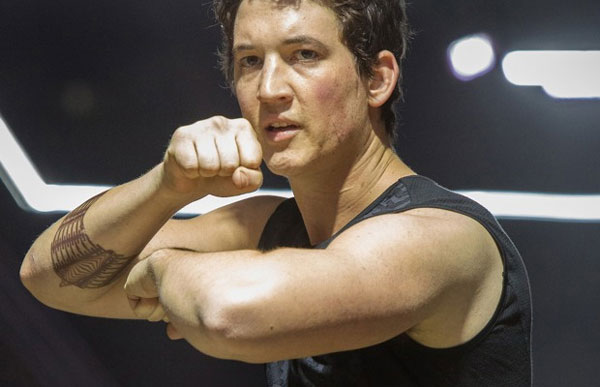 Actor Miles Teller might be best known to general audiences for starring in more teenage-oriented films like Footlose, Project X, 21 & Over, and That Awkward Moment, but critics are beginning to take notice of him for his dramatic performances in 2013's The Spectacular Now and 2014's Whiplash, both of which were Sundance Film Festival favorites. In Whiplash Teller portrays a talented jazz drummer who is under the tutelage of a strict jazz teacher, played by J. K. Simmons. Teller spoke to W about why he likes to audition for roles, what Whiplash meant to him as an actor, and the challenges of getting into his character for the film.
Unlike many other actors, Teller says that he enjoys auditioning for roles. He explains, "It's like sports: I love the idea of doing a monologue and getting adjudicated. As the great actor Ed Harris said, 'I see auditioning as a five-minute play starring only me.'"
Teller admits that Whiplash came at a time when he felt down on himself for having a small role in the blockbuster film Divergent that he wasn't able to do much with. He reveals, "When I first read Whiplash, I was feeling dead inside. I didn't have an interesting part, and I'd taken the film for business reasons: It was the first movie I'd done that was going to have an international audience. I called my agent and said, 'This sucks.' He told me about Whiplash."
One of Teller's biggest issues is that he had to transform himself physically before starring in Whiplash. He says, "I was in good shape from Divergent. Damien Chazelle, the director of Whiplash, told me, 'Stop working out! Don't go outside!' He wanted me pale and doughy. This is the first movie where I shut myself off from the world. It was, by far, the hardest thing I've ever done."
As far as critics are concerned, the difficulty must have been worth it: Teller is receiving near universal praise for his performance, and Whiplash could end up being a career milestone for him.