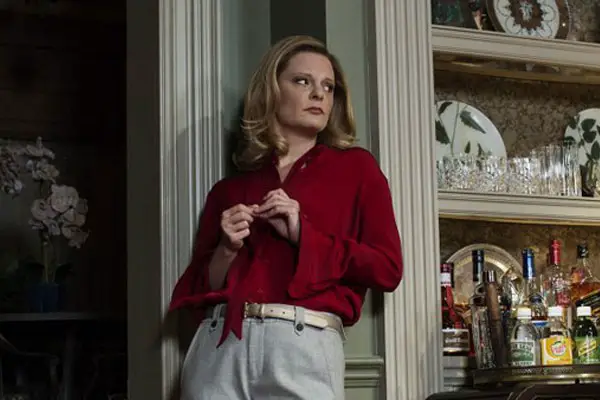 Martha Plimpton is an actress who enjoys the work, she's not in it for the fame. The proof is in her continually excellent work that she is doing on-screen and on the stage. She's currently starring in A Delicate Balance on Broadway.
It's the audience who gives her the ultimate thrill.
"I try to get a feel for how they are responding and what they're like. Not that it makes any difference to my performance, but it's nice to have warning," she says to the Associated Press. "I listen to the other actors. I listen to what they're doing. I notice variations or things that might get a different laugh."
Plimpton enjoys the moment of peace before she steps out in front of the audience.
She explains, "It's actually quite nice. Normally, you'd think I'd be really freaked out. I thought it would make me anxious, but I'm not."
In the current revival, also starring Glenn Close and John Lithgow, the 44-year-old actress loves her dramatic and chaotic role of a daughter who comes home to her WASP-y family after another failed relationship.
She says it's "one of the more challenging roles I've ever played."
While Plimpton knows she's no longer the ingénue, she loves that her career still has a lot of life to it. She shared, "The most any actor can hope for is a career that has some longevity and also has some variety. I am fortunate to have both."
The maturity to her career came at a young age when she was a teen star.
"I made a deal with myself sort of relatively young that I would pursue this work in as authentic a manner as I could. And that means that I want it to be fun and challenging and interesting," she says. "I don't want to be just famous. And I don't want to be just rich."
That also includes not knowing what comes next after her show ends its run.
"I like to be scared. I like to be the new guy. I like to not know what's around the corner," she says.
A Delicate Balance runs through Feb. 22 at the John Golden Theatre.