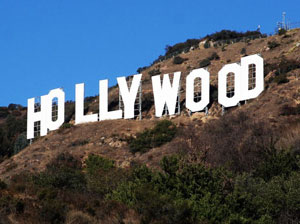 If you see anyone today in California who isn't happy, there is a good chance that he or she is a manager in the entertainment business.  That is because managers have been dealt a major blow in their fight against California's law which prevents them from securing work for whom they represent.
The National Conference of Personal Managers (NCOPM) filed a lawsuit in November to challenge the constitutionality of the Talent Agencies Act, claiming the language was too vague.  The Talent Agencies Act (TAA), which went into law in California in 1978, has been a thorn in the side of managers, causing some to lose out on millions in commissions after securing pricy gigs for their talent.  Essentially the law boils down to mean that only licensed talent agents could procure employment for clients.  If a manager isn't a licensed agent and secures work for a client, that client can utilize that loophole to cancel  any commissions that would otherwise be owed to the manager, or perhaps even invalidate a contract that he or she doesn't want to fulfill.  Scorned managers have no recourse, since they could be fined by the Labor Commissioner for operating without a license.
The NCOPM claimed that the language did not indicate what they were legally allowed to do and not do for their clients, and also claimed that working for their clients without being probably compensated afterward virtually amounted to "involuntary servitude."  However, Judge Dean Pregerson of the U.S. District Court disagreed.  In his opinion, he wrote, "Plaintiff's members have choices. They have the choice to refrain from procuring employment for their clients, to procure employment without a license and risk the voiding of parts of their contracts, or to obtain a license."

The NCOPM also argued that the TAA violated the Commerce Clause of the Constitution because it ensured managers from other states could not work with talent in California on an equal basis (the Commerce Clause gives the federal government the power to regulate interstate commerce).  However, Judge Pregerson pointed out that there is nothing that would prevent an out-of-state manager from getting a license to secure work in California for his or her clients.  The judge dismissed all other claims, but NCOPM has the right to an appeal.