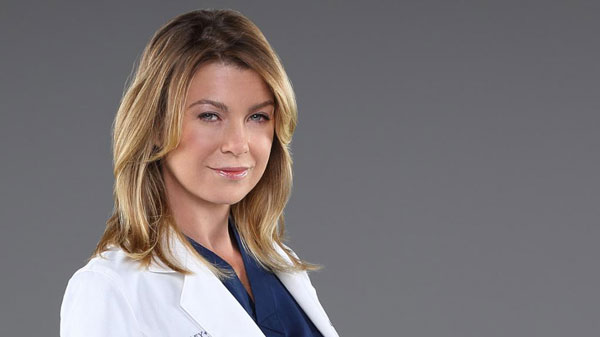 Working on a Shonda Rhimes show is a gift to many actors. Count Ellen Pompeo as one of those stars who is grateful for the opportunity she has been given over the last 11 seasons on Grey's Anatomy.
A recent panel hosted by BuzzFeed revealed some interesting plans for the 44-year-old ABC star. It involves a lot of producing and not a lot of acting.
She shared, "I definitely don't have a strong desire to act after Grey's; I definitely feel myself transitioning. I don't find acting terribly empowering. For the place I am in my life, I think my age, once I hit 40, I feel differently. I don't necessarily want to work for other people."
Pompeo has several projects in the works over at ABC Studios thanks to the development deal her Calamity Jane production company has with the network. All of them find her behind the camera versus in front of the camera.
While she's not officially retiring, something would have to really move her to pick up an acting role along the way.
"I mean, never say never, I'm not going to come out and make one of those statements like, 'I'm retiring after' and then in February come back. … I try to keep an open heart, an open mind, an open soul and spirit to whatever comes my way, and whatever is meant to be for me will be," she explained.
Fans don't have to worry about Pompeo exiting the successful series though. She has a two-year deal to stay on Grey's Anatomy along with McDreamy himself, Patrick Dempsey.
"I feel like the acting has been a wonderful opportunity, and I've just done so much of it over the past 11 years that maybe part of my personality is I feel like I have something to prove sometimes. And with acting, I don't feel like I have anything to prove anymore — even though I have no awards! Grey's is in 97 countries or something and we've had this blessing of all these wonderful fans who still love us 10 years later, I feel like I did it and I don't have anything left to prove, and I'd like to try to challenge myself," she said.
For the next stage of her career, Pompeo is ready to take on some fresh challenges.
The Moonlight Mile star summed up, "I feel like I got the acting thing. I'd like to see if I can be something different and be successful at something different. I feel like I'm very successful at acting. … For my journey, I feel like, OK, I did the absolute top of what I could do in television, and I'd like to try a new sport and see if I'm any good at something else."