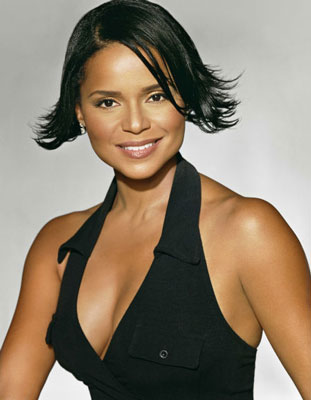 Is racism or sour grapes keeping actress Victoria Rowell off daytime TV?
Rowell is suing several parties, including CBS, Sony Pictures, and Bell-Phillip Television Productions, Inc., over being denied the opportunity to reprise her Drucilla Winters character on The Young and the Restless and on the soap's "sister show" The Bold and the Beautiful. Rowell played the character on the series for seventeen years until 2007, and has had made several requests to return the series since 2010. Rowell believes that the snub is because she has been vocal about her support for more black actors being cast in soap operas, and is claiming that behind-the-scenes racism is the reason she is being denied a chance to return.
In the suit, Rowell also alleges that during her years on the show there were many instances of racism, including an accusation that series star Melody Thomas Scott once mocked Rowell's Afro hairstyle, and that her hairstylist was banned from the set.
CBS denied the accusations in a statement, pointing out that Rowell left the show "on her own initiative" and "has attempted to rewrite that history through lawyers' letters and a lawsuit that has no merit… We harbor no ill will toward Ms. Rowell, but we will vigorously defend this case."
It's worth noting that the current cast of The Young and the Restless includes Mishael Morgan, who is African Canadian, and Christel Khalil, who is of mixed race heritage. In addition, African American actor Kristoff St. John has been part of the cast since 1991.
via New York Post