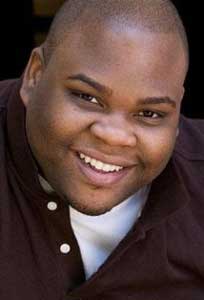 Most actors would do just about anything to have their picture plastered all over New York City subways, since thousands of people see your image every day. 
But Los Angeles actor Cleo Barry, who is featured in advertisements all over New York, isn't happy.  For one thing, his head is cut out of the ad.  For another, the ad has literally cut off his leg — it's an advertisement for eating healthy, with Barry's missing leg said to be a result of Type 2 Diabetes. But Barry has both of his legs, and he doesn't suffer from diabetes.  Yet the ad is all over New York City subways (I just saw it yesterday).
Barry was paid $500 to pose for some pictures in Manhattan several years ago, and as part of the deal agreed to let the photos be used by a stock photo agency and gave permission for the photos to be altered.  So legally there isn't an issue that the photo is being used, and hence Barry's right leg came off and a pair of crutches were added in the background to drive home the fact that drinking too much sugary soda can lead to Type 2 Diabetes. 
Barry wasn't happy when a friend altered him of the advertisements.  He says, "I was beyond shocked.  I cried at my computer screen for, like, a minute."  While he supports the advertisement's goal of getting people to change their dietary habits, Barry doesn't understand why someone who is actually suffering from the disease wasn't used instead.  He points out, "You are New York City, for God's sake.  Give it to us the right way or we won't believe you at all."
Representatives of the New York City Health Department defended the ad, so Barry — who has appeared in the touring production of Seussical the Musical and has appeared in low-budget films like 200 M.P.H. and Zombie Apocalypse — has resigned himself to his only course of action: revenge. He's looking for a soda company to hire him, "so we can do a commercial, I'll sing and dance for them and I won't charge an arm and a leg."