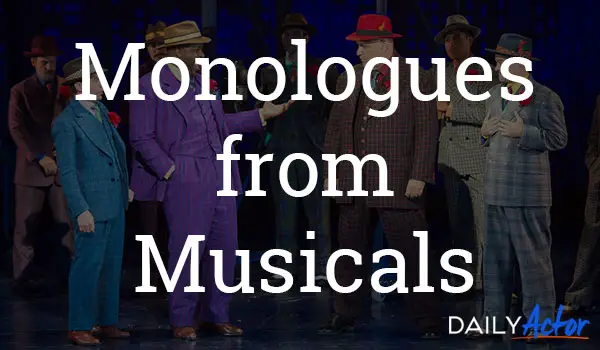 From A Chorus Line to You're a Good Man, Charlie Brown, we've got plenty of monologues from musicals to choose from! From comedy to drama and everything in between, we hope that you can find one that you love. And if not, we're adding more every week so if you don't see one you like, keep checking back!
Quick Tips for Musical Theater Monologues:
Monologues from Broadway musicals are always fun to perform but choose one that is suitable for the role you want. Are you auditioning for a comedy? Pick a comedic monologue! Want to get a role in a drama? Pick a dramatic one.
Find one that tells a story. One that fits you, that has emotional relevance (both comedic or dramatic) and will keep those watching you interested!
Find Your Monologue Below!