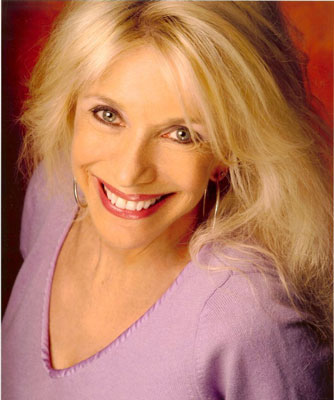 Christoper Ashley directs Broadway vets Jason Alexander, Nikki M. James, Cheyenne Jackson, Kate Shindle in the musical film, Lucky Stiff.  The film, written by Lynn Ahrens and Stephen Flaherty and based on the musical of the same name, is about a bachelor who travels to Monte Carlo to claim an inheritance from his late rich uncle.
Pamela Shaw plays Rita in the film, a role she's played several times before on-stage.  I did a quick chat with her recently about the film, the difference between playing her character on-stage and in film and working with the great Christopher Ashley.
Lucky Stiff opens in New York City and VOD this weekend.
You played Rita before when it was on-stage. Are there any big differences between the stage show and the film?
Pamela Shaw: The writer of both, Lynn Ahrens, changed the order of some events for the film, made the chase scene a visual instead of a song, deleted another song, and wrote (with Stephen Flaherty) one new song (heard in final credits, sung by Eric Idle).
I'd imagine you have to play Rita tons bigger on stage. When you filmed this, was it hard to bring your performance down a couple notches?
Pamela Shaw: Yes!!!!!! I saw her as wild and large physically. I had to contain her so she fit into a frame!
Which Rita was more fun to play? The stage version or the stage version?
Pamela Shaw: Gotta be honest- the stage version: more fun to play her arc start to finish. Unfortunately it was impossible to film in sequence – also more fun playing her physical abandon in play form instead of editing my/her impulses.
When you found out that this was being turned into a film, how did you go about getting the role? Did you have to re-audition?
Pamela Shaw: Yes, I did audition for the film and for Lynn and Steve alone initially. Very scary!!!! Even though they made it as stress free as they could… I really wanted it!
You have a terrific cast of actors but I'd love to find out how it was working with Director Christopher Ashley?
Pamela Shaw: among many other things, Chris was vital in helping me reduce the character's physical life so it could be contained in a movie screen – no small move, pun intended!