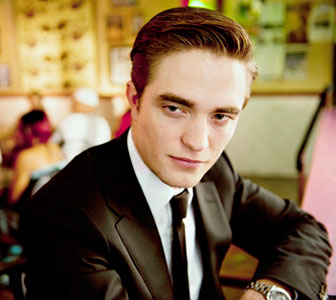 There is so much press surrounding Robert Pattinson's after his costar/girlfriend Kristen Stewart cheated on him, that it's sometimes hard to remember he's an actor.
His upcoming role in the film Cosmopolis was "one of the first times I considered myself an actor," he said, despite his enormous success previously in the Twilight series.
"I had to come to terms with that," Pattinson said, as reported by AZCentral.  "That was one of my first questions.  'What do you see in me?  Why?  Why?  Why are you hiring me?'  [Director David] Cronenberg is one of those people when you're asked who you want to work with, he doesn't even come into my head.  Because that's like saying, 'Want to work with Orson Welles?"
"It was total luck," he continued to say.  "It was like a gift to get the job.  I sort of fell into acting.  It's not like I've been striving since I was a kid to get this.  But I like movies more than acting, I think.  I like the idea of being in movies that I like, contributing something."
Pattinson is quick to note that he doesn't feel he's guaranteed success, despite his popularity.  "I think as soon as you feel validated, you're a bad actor," he said.  "You have to constantly feel that there's a 99 percent chance of failure.  Total failure.  Devastating failure.  You should feel like every single job is the potential where you're never going to get another job again.  Not in a bad way—you should feel good about it, because then you're in it.  It's all about living in the present."
Cosmopolis is in limited release now.