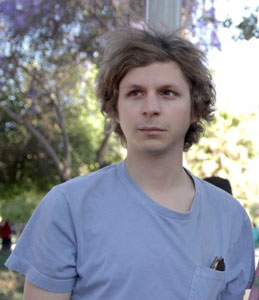 For Hollywood actors who got their start in the business as children, it can be a rough road to navigate as they start to bridge that gap into adult roles. For one young actor, it has been a rather easy transition.
Michael Cera started in the entertainment business in a natural way. It progressed from an idea to a full-blown career.
In a recent interview with Vulture magazine about his upcoming indie film Crystal Fairy, the 25-year-old elaborated on how he got into the industry.
He said, "It just happened really naturally for me. I guess I had been talking about it since I was 4 years old, when I would say things like, "When I'm an actor …" I don't even know why! Then when I was 9, I was doing these weekend acting classes with a friend of mine as a recreational thing — both our parents put us in the class just to have fun — and I had this really cool teacher who asked me to stay behind in class one day, and he told me and my mom, "I think you guys should think about getting an agent. You could do a commercial, make some money for school … I think you could get work." Really nice and encouraging. So my mom looked in the phonebook for Toronto agents, I got an agent, and I started auditioning. That's how it happened."
Cera's breakout role was a recurring character on the Canadian series My Best Friend Is an Alien in 1999. However, 2003 was the year that TV viewers in the U.S. knew the young talent by name because of the cult-favorite show, Arrested Development. By 2007, he was a bonafide star with dazzling turns in Superbad and the Academy Award-nominated Juno.
The Scott Pilgrim vs. The World star admitted, " To be here based on a decision I made as a 9-year-old is very weird."
It's been hard to miss Cera in 2013 with the return of Arrested Development on Netflix, the box office summer-hit comedy This Is the End and the indie film Crystal Fairy hitting theaters now. One decision back in 1997 paved the way for an incredibly well-rounded career for Cera.
Crystal Fairy opens July 12 nationwide.