'The show must go on' was taken to heart by actor Bobby Cannavale who is starring in "The Motherf-with the Hat", after a backstage accident occurred about an hour into the play.
Cannavale banged his head hard enough to cause bleeding and enough pain that during a brief delay the actor was checked out by medical personnel as a precaution. Then the dedicated actor returned to the stage to finish the rest of the show.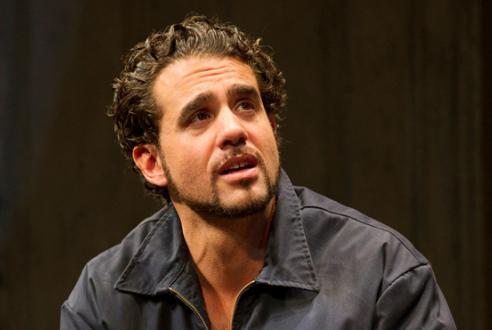 A spokeperson for the play said, "He's a real trooper and it didn't seem to phase him a bit. During a scene transition about an hour into the show, Bobby Cannavale accidentally hit his head backstage. He took a hard hit and had to take a moment to compose himself. He was also bleeding a bit, so the show was halted for a 15 minute pause while he was bandaged up. Then, the show picked up right where it left off and he finished the rest of the performance."
After the show, the Tony nominated Cannavale went to his doctor for stitches.
"I just spoke to him and he's absolutely fine." the spokesperson reported shortly after midnight.
To read more, go to: nydailynews.com