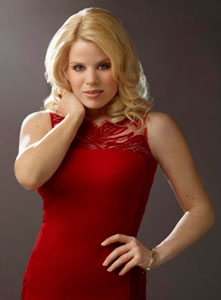 Megan Hilty, star of NBC's backstage drama Smash, admits that there are some aspects of the show that probably wouldn't happen in real life. 
For instance, in an interview with Vulture, the Broadway star said that she's never heard of any casting-couch hookups while working in New York.  Also, she said, "I would never leave the theater in full costume and then spend all night drinking and singing in it in Times Square.  It made for great TV, but it would never happen."
However, Hilty states that most of the show is realistic and based on real-world happenings in the theater. 
She said the most real experience they filmed was "the moment when Christian [Borle]'s character comes up and says, 'We just need a star.'  I can't tell you how many readings I've done and that my friends have done, and you pour your heart and soul into these roles and helping them create these new pieces, and then at the end of the day, the producers come up to you and say, 'We love you, nobody could do this better than you,' and say all those wonderful things.  And at the end of the day they just say they 'need a star.'  It's heartbreaking, but it's part of the business, and it's a very real thing.  And I'm so glad that they deal with it on this show, because it really does happen all the time."
Viewers can see Hilty play triple-threat Ivy on Smash on NBC, Mondays at 10 PM.