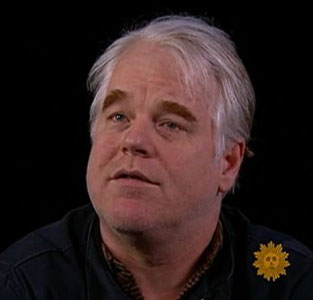 Here's a nice Q&A with Philip Seymour Hoffman from CBS' Sunday Morning. They have a quick career retrospective, showing his first appearance on Law & Order and up to his performances in Capote and Moneyball. 
Unfortunately, they don't have any video of him as Loman because, as they say in the piece, he won't allow himself to be filmed when's he's on stage.
Mo Rocca, the interviewer, then talks to Hoffman about his career, the roles he chooses and acting. It's really great and only lasts about 6 minutes.
Here's my favorite quote from the segment: "The thing about acting is that whenever you start to think you're good at it something happens and you're like, "Oh, God. I was really bad. Acting's not something you get good at and stay good at."
Check it out below!