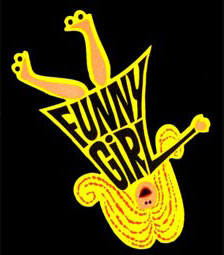 What the hell?
It was just announced that the planned Los Angeles and Broadway productions of Funny Girl has been postponed.
The show, which was to have opened in LA in Januaury and then move to Broadway in April, has been shelved because of the "current economic climate" producer Bob Boyett said.
"We have made the extremely difficult decision today to postpone our production of Funny Girl. Given the current economic climate, many Broadway producing investors have found it impossible to maintain their standard level of financial commitment. Our desire to produce Funny Girl on the scale it deserves required a capitalization of $12 million making it one of the most expensive revivals in Broadway history."
Boyett continued, "I am deeply saddened by this decision, but I, along with the finest group of co-producers I have ever had the pleasure to work with, Sonia Friedman, Jean Doumanian, Stacey Mindich and Tim Levy, determined that this was not the right time to bring Funny Girl to the stage." 
The show was to star Lauren Ambrose as Fanny Brice and Bobby Cannavale as con man Nick Arnstein and Bartlett Sher was set to direct.
I was so ready to see this show too. I love Cannavale. But "Current econiomic conditions?" I'm not sure if I buy this. There are a bunch of shows opening around that time and they are still ramping up their productions. I wonder if something else was going on behind the scenes.