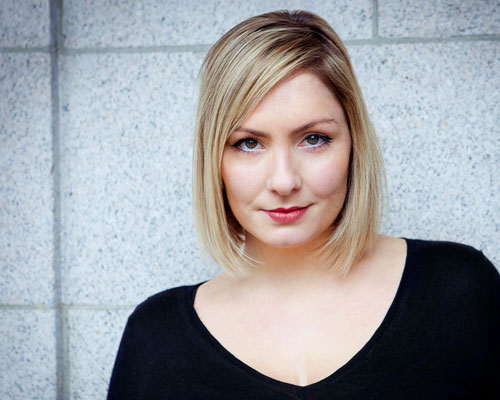 I'm going to say something bold. I have learnt as much about acting working in site specific theater as I did at Drama School. And I say that because being bold is one of the things site specific theater has taught me.
I was fortunate enough to go the incredible, infamous East 15 Acting School in London which was recently voted the top drama school in the UK. I trained there for three years with some fantastic and well- renowned tutors, graduated and got a degree, but nothing can prepare you for a career in the theater like working on theater, outside of a theater.
I assume you know what site specific theatre is but for those readers who don't (and why the heck should you?!) I'll explain… It is a theatrical production that is put on in any location that is not a theater. (Saying that I have been part of two site specific shows that were in a theater, we just used the space unconventionally, but I digress.) Often this work is more immersive or interactive for an audience, often it is promenade (they move from one location to another) but not always.
After leaving drama school many moons ago I stumbled across this theatrical phenomenon after a dear friend told me he had got the title part as the lover not a fighter in Romeo and Juliet and the director was looking for other actors. Obviously I jumped at the chance at meeting the director, the incredibly talented and inspiring Sophie Austin. She was younger than me, fresh out of drama school and had just set up the site specific theater collective Teatro Vivo all.by.herself. Did I say inspiring? Yes, I did and she is! To fast forward, we sold out the show in a beautiful park in London, I had a brilliant time pulling faces playing The Nurse and Sophie CUT THE BALCONY SCENE (I also mentioned this was bold theater didn't I? Yes.) AND it worked!
After our second production Three Sisters, which we produced in a stunning London Library, I was offered and was delighted to accept the position of Artistic Associate for Teatro Vivo. We went on to produce shows in (more) parks, listed buildings, cafes, people's homes, art galleries, pubs, record stores and supermarkets. With other companies I acted in shows in kitchens, tents, converted crack dens, gardens, art galleries and train stations – more on that later!
Working in site specific theater has enabled me to write plays, improvise with the best of them, direct shows, be really REALLY present, become a character, know what it really means to commit to an objective, understand and manage an audience, cut a script (a vital tool in this day and age), play like a 5 year old and develop a quick wit. Believe me, when you have convinced an audience member that she is Whitney Houston and she is now warbling "I will always love you" over your well-honed monologue in a kitchen, you better have something funny to quieten the monster you created and quick!
Our flag ship show at Teatro Vivo became Supermarket Shakespeare, developed by Romeo whom I mentioned earlier, who is otherwise known as the brilliant Mark Stevenson. Inspired by one of Shakespeare's Sonnets we put on shows up and down the aisles of London Supermarkets, we devised the characters and the stories, the sonnet was read over the tannoy and the audiences picked up their beans as we told our tales. I got to play a cheerleader, a wench and a man hungry bride. It was brilliant.
And before you concern yourself with thoughts of "oh this is all a bit Bardy, isn't it" don't worry, we produced a whole manner of shows. Check out the website: www.teatrovivo.co.uk . Another corker was a show for Miramax in an HMV store based around their films; I donned multiple wigs and played a bunch of characters/actresses like Renee Zellwigger in Chicago and Drew Barrymore in Scream. It was a blast.
Suffice to say that Teatro Vivo are still doing incredible work in the UK (they have productions of Adventures in Wonderland and Fairy Tale Finders coming up this summer) now run by Sophie, Mark, the incredible Kas Darley and my younger extraordinary sister Catherine Hooper. I got brave – as fending off unwanted marriage proposals from strangers in a supermarket will teach you! – and picked up my petticoats and packed up my learnings and moved to New York. Where I now write, direct, produce theater, and act in TV, theater, film, radio and dabble in voice over. Most of these were new ventures which happened post migration, like a pigeon, I found a place to lay my eggs. But they didn't hatch into chicks or babies, they hatched into productions.
When I started writing, I was terrified. I used to have panic attacks about creative writing as a child, just the thought of it had me coming out in psoriasis! But when I'd calmed down and started tapping away at the keyboard, I realized I'd done this before, heaps of times, I just didn't write it down! I had devised an uncountable number of characters for site specific plays, I'd developed their entire back story and created the world and the stories for to come alive in. I'd created a siren in a suicide den, a professional mourner in a tent and a hedgehog in a theater lobby. I had been able to bring all of them to life, all I had to do was put pen to paper and start capturing my ideas. I have now written over 20 short plays, one full length, made one into a short film which has been screened at festivals, had one produced into a radio play and have my full lengther in pre-production. If I can do it, anyone can.
Most recently I have ventured into directing. I believe creating all these worlds; working with other actors in real life places (ten times more stressful than on set or in a theater believe me!); learning to see an everyday environment as a potential venue for creativity and managing and understanding an audience has given me as much of a training for directing as two years in a conservatoire could! Encouraging a fellow actor to brave it in front of an audience who are two feet away and sometimes interrogating you with questions which make you feel more like you are being undermined than supported, can be tricky. You have to be almost fearless to do this type of work, anything might happen and often it does. Most of the time it is wonderful; a child runs and hugs you when your character is crying or you end up holding an impromptu dance session with the audience around a bunch of handbags, but when a gang has decided you are going to be the next victim of their "happy slapping" assault, it's not so great. So no wonder some actors are reticent, that would never happen at the theater and I never attended the "dealing with scary or crazy audience members class" at drama school! Audiences are great, without them we are just playing "mummies and daddies" with our friends or we are just that crazy lady talking to herself again. They help us pay the bills and can make us feel that we are actually doing something worthwhile. But working in site specific theater you learn to see them differently and respect them a whole lot more. You learn to ask questions about them and justify their presence in an entirely different way. Like, "Why are these people walking about a park watching scenes of Romeo and Juliet?" "Because they are new members of the Montague and Capulet gangs of course, Rosaline and Paris are showing them the ropes." Oh. Or, "Why are all these people coming to someone's kitchen to watch an eccentric housewife tell her tales of cooking and debauchery?" "Because they replied to an imaginary bizarre advert in a paper." "Will they expect food and booze?" "They are probably hungry and most people like to whet their whistle, so make some comedy appetizers and tell them to bring a bottle." Ok…. Doing this work has taught me to see the whole world of the production and then some, I have learned how imperative details are and how to keep an audience happy and well looked after. I have now directed three shows; one of which was a winner of the Boo Festival in New York. I am currently working on directing a one woman play about a pre-op transgender woman preparing for her penultimate Beauty Contest. It premieres at The Fresh Fruit Festival in NYC this July.
Writing this I am also preparing for Crumble, the aforementioned show I put on in people's kitchens. It is a one woman play, half improvised by me and half scripted by the hugely talented Mark O'Neil and it has become my very own flagship production. I have sold out shows in NYC, London and Northern Ireland, where we took it to the inaugural International Samuel Beckett Festival. I love this show, I get to play one on one with an audience, be batty and saucy and silly and then get really dark and cry a lot all in an hour. My kinda show! We have 8 shows coming up this June and July in three kitchens in New York. (You should come, it's a real theatrical treat and then we can have a nice natter afterwards!) And then I plan to take it to New Zealand, because I like places with New as part of their names! This play has really taught me that anything is possible, because of Crumble I have had my photo published in NY Time Out, a full page article (and video interview) in The New York Post and been interviewed by BBC Radio, twice. I have met some incredible people and really learned (and experienced) that when things go wrong on stage – like your Dad having a quicker wit than you do in the improvised banter at the top of the show – it is really a gift. A gift we should nourish, treasure and be proud of.
East 15 was a method drama school (and its method works!) but it made me a bit of an introspective actor. I became so concerned with my feelings I wasn't really aware of anything else that was going on other than what I and the actor I was working opposite were doing. I wasn't really concerned with how the play or the story was coming across. Site specific theater has taught me that it is all about the story and how it is received, that I am not just an actor, I am a storyteller and that makes me very proud indeed.
Now I am not saying don't go to drama school, if you can save the many pennies, go! It's amazing and fantastic and and horrid and awful – which is what I believe acting training should be. If you can, do both. And you will be a well-rounded, grounded, fearless actor, (who's also rightly frightened and vulnerable too!) fully prepared and ready for anything!
Crumble plays at various kitchens in New York on 18th, 19th, 23rd, 25th and 28th of June and 1st, 6th and 7th of July. You can get tickets here: www.crumbletheplay.com
Laura is an English actress, writer, director and producer who has worked internationally in Theatre, Film and TV for eons. She currently lives in New York City. For more information, visit her website: www.laurahooper.info