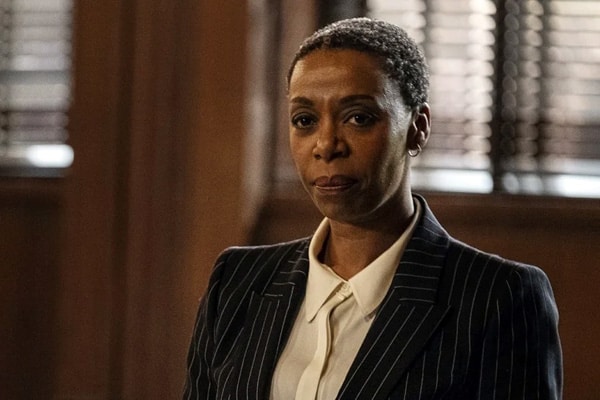 "Coming from three years of theater and going into TV, it is a different way of working…. I realized that seeing an audition on tape gives you only an inkling of what a person can do." – Noma Dumezweni
HBO's psychological thriller series The Undoing has caused something of a sensation, although that's to be expected from a series created by television producer extraordinaire David E. Kelley and starring Nicole Kidman and Hugh Grant. It feels exciting to others involved in the series too, including co-star Noma Dumezweni, an Olivier Award-winning actress previously best known for her stage work.
Speaking with Variety about the series, Dumezweni talked about playing Haley on The Undoing and concerns that her years on the stage might affect her ability to act on television.
Curiously, when Dumezweni received the first script for the series the character she was reading for wasn't even in the episode. She explains, "The script came through and my manager, Larry Taube, said, 'You've got to read this.' And I read the first episode and the Haley character wasn't in there. But what David E. Kelly was saying in that first episode, I needed to find out what else happens. What is this? What is this world? I was really curious. And I didn't even know at that point that Hugh and Nicole were attached to it. I just knew it was a David E. Kelly project. And then I got the sides to read for Haley. I just loved her energy. Then I get the part and then I see that Hugh and Nicole are attached and I'm like, 'Oh my f—ing God.'"
After being attached, Dumezweni had concerns that her extended time on stage for the last several years might have hurt her on-camera acting. She says, "I had a lot of fear when I was doing the job because coming from three years of theater and going into TV, it is a different way of working. It's a different way of telling stories. I remember [director Susanne Bier] saying, 'No, we've got to get three years of theater out of you.' And in my head I was like, 'Well, you saw my audition. You must've liked something from it.' I realized that seeing an audition on tape gives you only an inkling of what a person can do. So I came in very big, and I now understand that I needed to be smaller. Haley's power is quiet and that law firm is a quiet firm. What Susanna taught me is the power of stillness, the power of quietness, the power of directness."