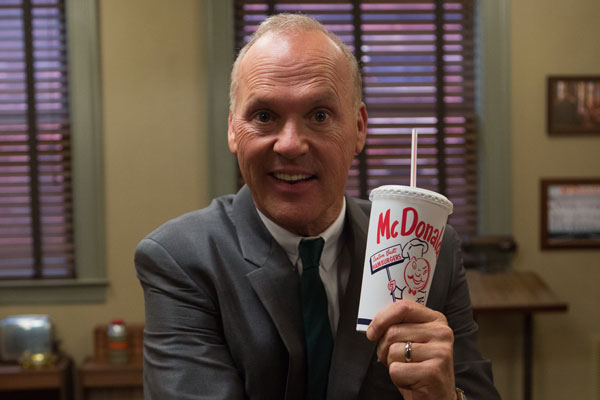 "You never do an impression, and yet I felt somewhat obligated to kind of simulate his attitude and his sound" – Michael Keaton on Playing Ray Kroc

In recent years, Michael Keaton has had a knack for picking great projects. With both Birdman and Spotlight, Keaton became one of the few actors to star in back-to-back Best Picture winners, and he earned his first-ever Oscar nomination for his role as an aging superhero actor in Birdman.
Keaton's latest film sees him starring as Ray Kroc, the controversial mastermind behind McDonald's national (and later global) expansion. Keaton spoke to Variety about how he got into the character of a man whose corporation has fed billions of people over the last several decades.
Keaton highlights that one of the most important aspects of playing a real-life individual is to "lock in" on that person's essence. He says, "Really, from what John [Lee Hancock, director] started to tell me and what the writer had given me. I watched a documentary on Ray and I wasn't into it long — seven or eight minutes — and I went, 'I got it.' It's not like, 'Oh, I got it, I understand everything.' It was that I locked into what I thought the essence of the guy was. It immediately put me on the general highway. Then I had to narrow it down, and narrow it down and winnow it down, and get into the details. You never do an impression, and yet I felt somewhat obligated to kind of simulate his attitude and his sound. You know, that Illinois-ish, not quite Chicago-ish Midwest kind of thing. Then once you start looking in his wardrobe and then you start to put on the wardrobe."