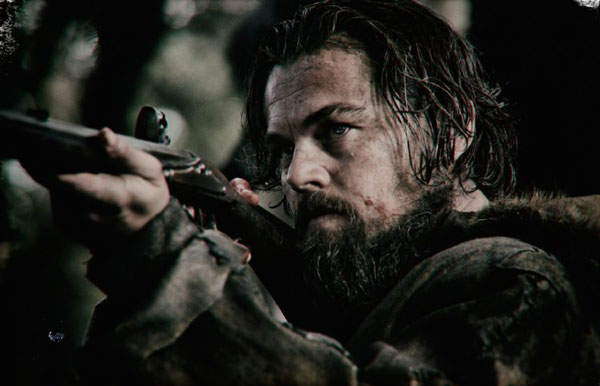 "We had months of rehearsal beforehand, but every day was like doing a play" – Leonardo DiCaprio on shooting 'The Revenant'
When an actor is in some of the most talked about movies in the last century, and has yet to win an Oscar, people start to wonder, "Why?" Well, there's no real answer as to 'why' Leonardo DiCaprio hasn't gotten that honor, but many are saying he may just walk on that Oscar stage a winner thanks to his most recent role as Hugh Glass in the grueling true story, The Revenant.
DiCaprio noted in a recent interview with Wired that it was director Alejandro González Iñárritu's vision on top of other things that drew him to this role, "Glass was a campfire legend—and it's all true. He survived a savage bear attack, was left for dead, then traveled through this uncharted territory of interior America, crawling through hundreds of miles of wilderness on his own. So to me the story was a simple linear story, but in Alejandro's hands, of course, it becomes a sort of visual, existential poetry. Not a lot of directors wanted to take this on because of how difficult it would be to shoot. The script had been floating around for a couple of years. It wasn't until Alejandro was attached to this man's struggle in nature that it got going. I reread it and met him again, and I decided to embark on what I would characterize as more of a chapter of my life than a film commitment—because it was epic in every sense of the word."
Being cast is one thing, and to do this movie in a studio would've been a dream but that wasn't the case. Because of the way it was shot, this movie took a toll on the actor. "Alejandro and Chivo had this vision to shoot in natural light. We had months of rehearsal beforehand, but every day was like doing a play. Each actor, each bit of the set, needed to be like gears in a Swiss watch, because the camera was moving around and you had to have your timing perfect. So we rehearsed every day, and then we had a two-hour window of natural light to shoot. This movie is a little like virtual reality—it's the closest thing to being submerged in nature. In the bear attack, you can almost feel the breath of the bear. It's unlike anything you've ever seen," adding, "Every single day of this movie was difficult. It was the most difficult film I've ever done. You'll see, when you see the film—the endurance that we all had to have is very much up on the screen."
DiCaprio looked back and remembered the absolute worst part, "The hardest thing for me was getting in and out of frozen rivers. [Laughs.] Because I had elk skin on and a bear fur that weighed about 100 pounds when it got wet. And every day it was a challenge not to get hypothermia."
Audiences can see DiCaprio battle the odds and cold in The Revenant, opening Christmas Day.