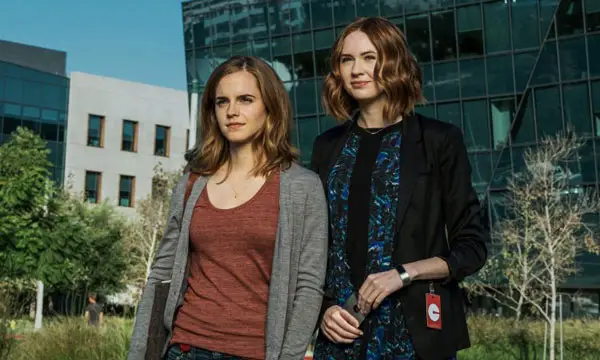 "People sometimes talk about me as being a brand, having a strategy and whatever else. I wish." – Emma Watson
Though Daniel Radcliffe has created an impressive resume of credits — I mean, he starred as a corpse in Swiss Army Man — so far the most successful actor to debut in the Harry Potter series is Emma Watson. In addition to her public service work, Watson has appeared in films such as The Perks of Being a Wallflower, This is the End, Noah, and, most recently, Disney's live-action version of Beauty and the Beast.
It makes for an already-eclectic filmography, so it's not surprising that when Watson was interviewed by fellow actress Jessica Chastain for Interview magazine, one of Chastain's questions had to do with casting. When asked by Chastain how she chooses her roles, Watson reveals she bases it more on instinct than anything else. She says:
People sometimes talk about me as being a brand, having a strategy and whatever else. I wish. Seriously. I wish I had it together enough to have a strategy. But it's so instinctual. It usually comes down to two things: the person I'm working with—the director is really important to me—and a line in a script. There's usually one line that I read and I'm like, "Okay. I have to say this line. I have to tell this story." It's an instant click. And if there isn't that line, even if the story is great, I'm always a bit meh. Whenever I've gone against my instincts, it's been a bit of a disaster. If there's a script I'm considering, I will get everyone to read it. I will get my mom to read it, I will get my friends to read it, I'll get the person doing my manicure to read it. [laughs] I'm someone who really needs to talk things through. And then, obviously, I have a wonderful manager and agents, and I listen very carefully to what they have to say as well. But it's a bit of a free-for-all. I would honestly get my cat's opinion if I could. Anyway, if it's something I need to say, I say it. If it's something I feel genuinely connected to, then I'll do it. But I generally feel uncomfortable being the topic of conversation and try to steer away from that.