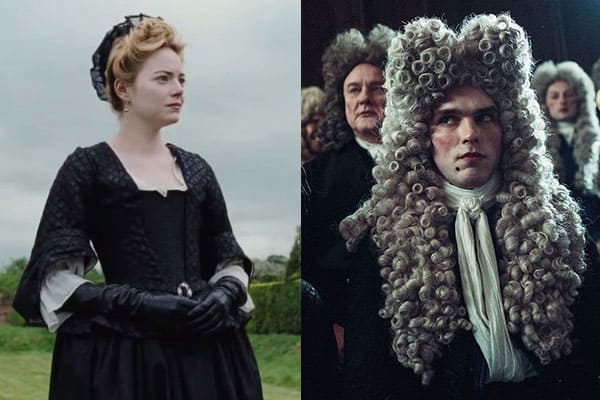 Greek-born filmmaker Yorgos Lanthimos is certainly not known for mainstream work, and his seven-BAFTA winning film The Favourite is no exception. However, it isn't just that Lanthimos' films that can come off as odd. In interviews with USA Today, Emma Stone, who portrays an English baroness in the film, and Nicholas Hoult, who portrays an English earl, spoke about their irregular auditions for the film.
Of course, the first surprise might be that the Oscar-winning actress was required to audition for the role in the first place. Then, despite the fact that her character is not pregnant in the film, Stone says of her audition, "I auditioned for Yorgos, he had me pant like I was giving birth throughout the lines. I think he just does this to everyone."
Hoult had a different bizarre audition experience with the director, revealing, "Yorgos asked me to hum while the person I was with said their lines, and then I had to imagine force fields around the room and sculpt them into things. There were lots of games like that throughout rehearsal as well. I'm not sure how it affects the performance."
Bizarre as they might be, Lanthimos might be on to something: Stone was nominated for the Academy Award for Best Supporting Actress, one of three acting Oscar nominations The Favorite received.
More: How Broadway Boosted Emma Stone's Confidence
More: Nicholas Hoult: "Some of my favorite direction I've ever got from directors is, 'Do nothing'"